Deepika Padukone At Cannes 2019: Actress Cannot Stop Showering Us With Her Extra Vibes, No Complaints There
Dayum! Deepika Padukone! 4 outfit changes in a day, if that does not give a peek into the extravagance of the actress then you need to be schooled. With her floral flowy gown with exaggerated details, this look further proves the actress can pull off anything under the sky!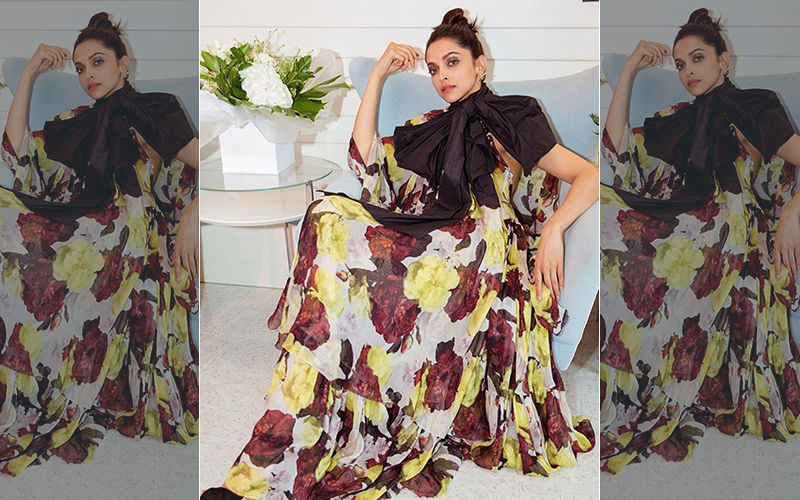 Deepika Padukone has us so confused, with 4 looks that she wore in the span of just a few hours. There was no particular theme to her looks, other than being drop dead gorgeous in each outfit she wore. And while we're lost with our efforts to decode her Cannes theme, the flair with which the actress carried each look is exactly the confidence we hope for in our lives.
The Erdem dress was exactly what we expected out of Deepika's Cannes look. The layered floral gown with that exaggerated neck bow is in sync with the actresses current love for dramatic outfits. The Spring/ Summer 2019 collection gown which is meant to highlight the androgynous fashions from the stages of the Victorian era.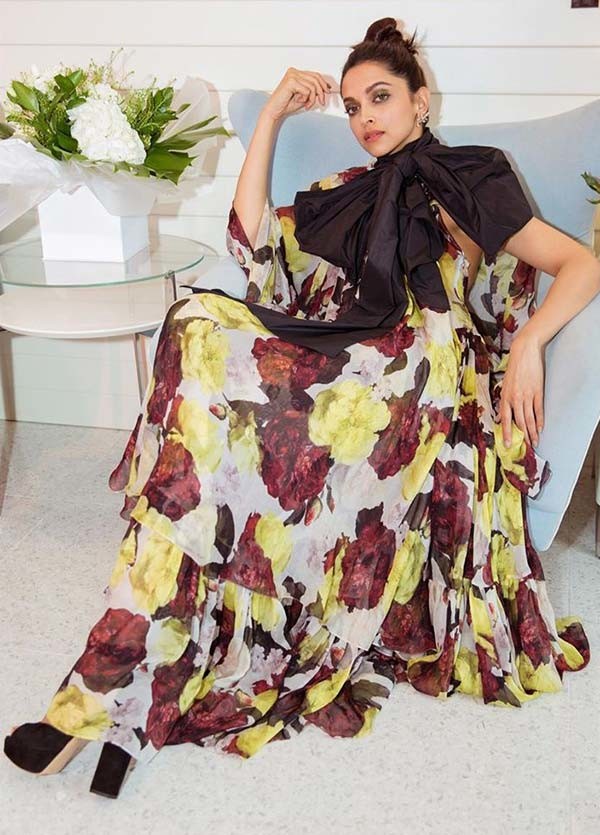 With a skyrocketing messy bun, her honey-dipped hair colour looks every bit enchanting! The brown eyed actress looked like a dream with her smokey eye makeup highlighting her almond shaped eyes. Her makeup through Cannes has been kept very simple, this almost fresh face with a mauve lipstick look which focuses all the attention to the elaborate outfit has been a recurring theme.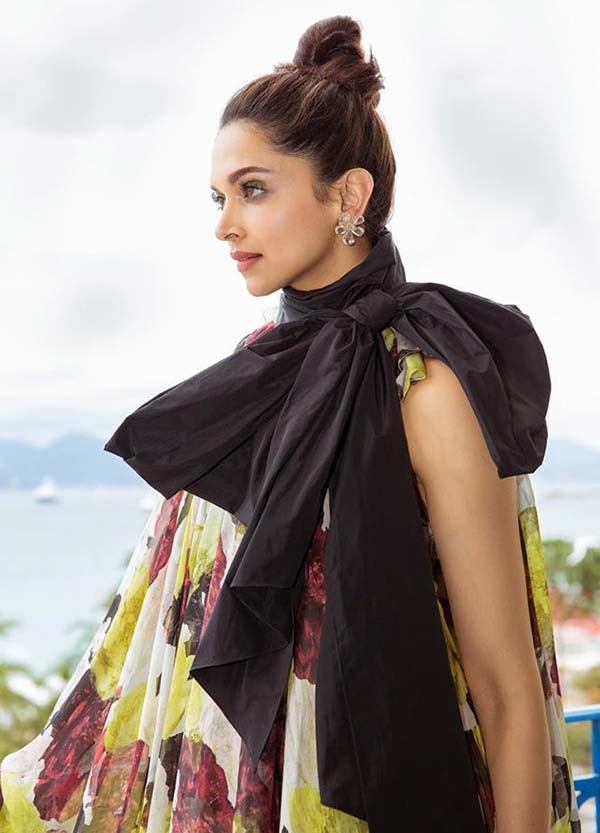 While her
Off White gown gave us a gothic vibe
, her
Philosophy white sheer moment had us mesmerized
by her angelic beauty to this floral dreamy wonder, the actress through the day definitely had us at the edge of our seats, can't wait to see what she has in store for us later this evening.
Image Source:- Instagram/deepikapadukone