Did Sobhita Dhulipala Lie About Her Latest 'Self-Clicked' Cosmopolitan Photoshoot? Diet Sabya Goes LMAO Exposing The Truth
Sobhita Dhulipala recently featured on the cover of Cosmopolitan magazine. She shared the picture on her Instagram stating that she clicked pics on her own using self-timer. However, Diet Sabya has something else to say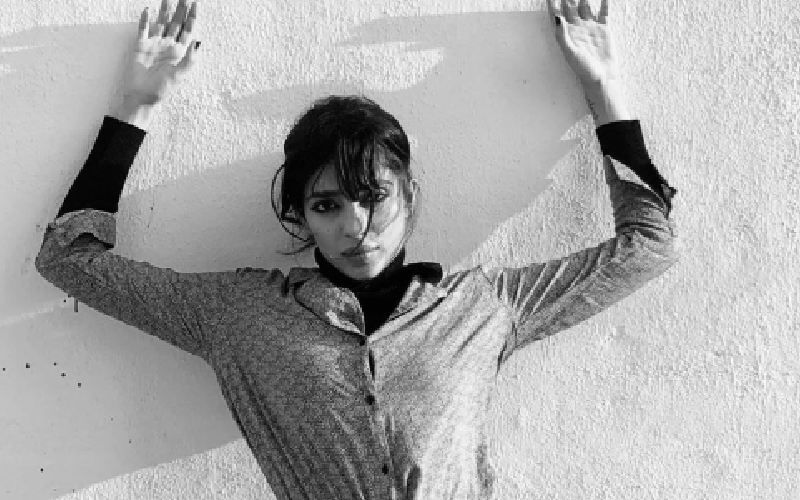 During the lockdown phase, a new trend has begun among Bollywood stars. Celebrities are clicking images at home and are using it to feature on the cover of magazines. Recently, Janhvi Kapoor became the face of Harper's Bazaar using the picture clicked by sister Khushi Kapoor at their home. Now it is actress Sobhita Dhulipala who has become the face of Cosmopolitan. The actress shared the picture of the cover on her Instagram account and revealed how she did her own makeup and clicked her own picture at home for this. Or did she?
Diet Sabya has sort off exposed her lie claiming that she used self-timer to click these pictures. The Instagram account of Diet Sabya shared a series of photos in which we see Sobhita posing on her terrace with someone clicking her photographers. Diet Sabya didn't write much but just went LMAO over these pictures. Earlier, an Instagram account that goes by the name Andheri West Shit Posting had posted these pictures of Sobhita.
Sobhita in her caption while sharing the cover had said Hello to 'self-timer' as she wrote, " had the unique opportunity to style myself, do my hair/makeup and take pictures on a phone (hello, self-timer, my new friend) in the confines of my house. It has been empowering to be reminded that one needs very little aid when they are truly invested in creating something - even if it is just pictures; it has been humbling to come in contact with people who nurture an individual voice and give it a public platform. I spent a couple of days photographing myself for this story for Cosmopolitan magazine, not only did I thrive in the creative stimulation but also had fun because I didn't need to be anything but truthful and relevant. Cheers to the significance that is found in simplicity. Cheers to the joy that is multiplied by the spirit of sharing.Cheers to women rooting for women."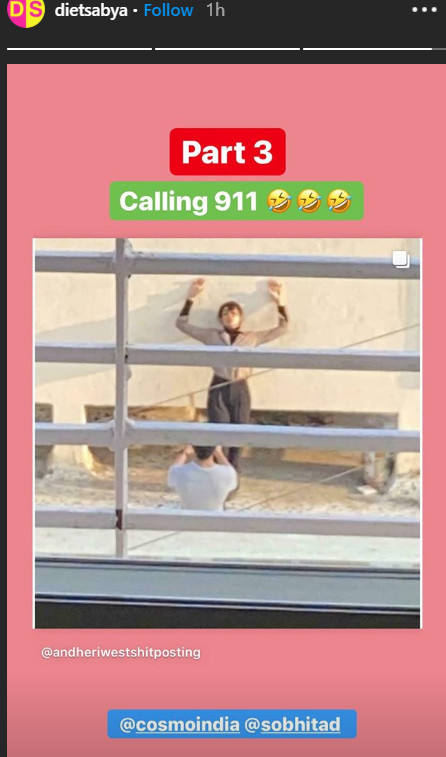 Image Source: Instagram/sobhitad