Diet Sabya Cracks The Whip On John Abraham, Sushant Singh Rajput's Bum-Baring Naughty Pics - Check Out The 'Gandi Copies'
Diet Sabya is back to what it is known for, calling out sasti and gandi copies. The latest ones to get targeted this time are Satyameva Jayate actor John Abraham and Sushant Singh Rajput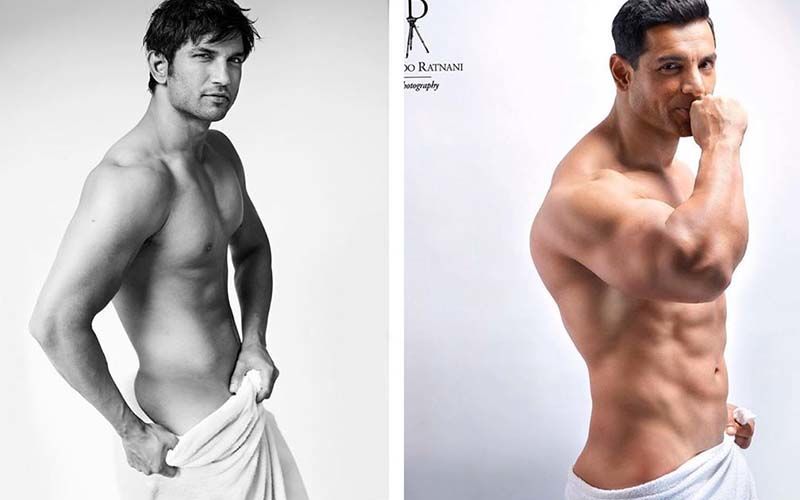 Like every year, we wait for Dabboo Ratnani's Bollywood calendar where we get to see some Bollywood celebs sizzling on the calendar. This year too, we got to see the same where we got to see some extremely hot shots of Vicky Kaushal, Sunny Leone, Bhumi Pednekar, Kiara Advani, Jacqueline Fernandez, Kiara Advani, Ananya Panday, Parineeti Chopra, Kriti Sanon, Abhishek Bachchan, Akshay Kumar, Hrithik Roshan, John Abraham, Kartik Aaryan, Tiger Shroff and Varun Dhawan among several others. However, this year, Dabboo's photoshoot received a lot of backlash on social media.
First, they called out for showing the naked photos of the star, the second was Kiara's glistening topless behind what appears to be a giant taro leaf picture. In fact, Diet Sabya was also reminded of one similar kind of photoshoot that was earlier done by another photographer. However, the next thing that caught their attention was John's towel look. One must drool over his oh-so-perfect body and that irresistible smile but it wasn't the same case for Diet Sabya who then called out on him for plagiarizing the towel photoshoot which was done on several artists and model.
Well, just recently, Diet Sabya shared a series of towel photos on their handle which made them déjà vu. Check out the pictures below:
We John pulling off a similar pose to Sushant. The notorious account who loves calling out on celebs and designers for their sasti and gandi copy accused John Abraham of plagiarizing the towel photoshoot.
Image source: Instagram/ dietsabya