FASHION CULPRIT OF THE DAY: Radhika Apte, Your Bold Lips And The Tangerine Gown Are A Mismatch!
Radhika Apte donned an orange flowy gown with a waist belt, a few weeks back. But her look did not flatter us at all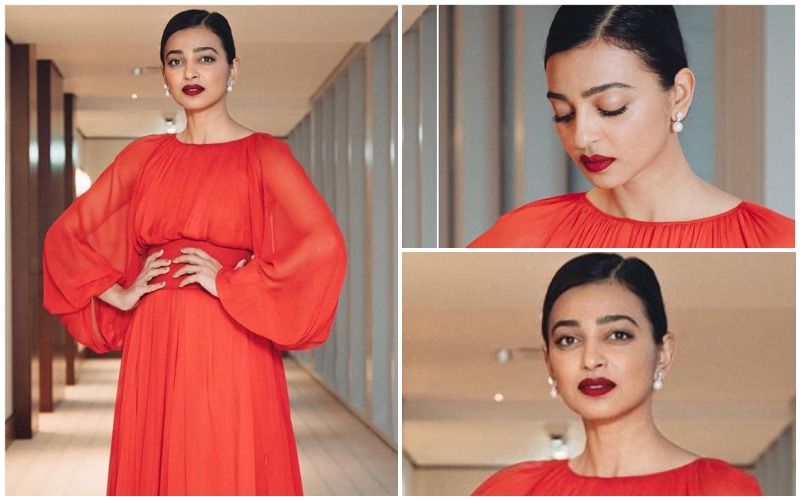 Radhika Apte is the Fashion Culprit Of The Day. The Padman actress posted a picture, a few weeks back, where she is posing at a lobby, all dressed for a formal event. Radhika chose a gown for the occasion but it didn't impress us.
Radhika donned a tangerine gathered gown, which she wore with a waist belt. The actress tied her hair neatly in a bun and wore dark bold lips. Check out her picture below:
FLAWS: To start with, I quite didn't like the gown. The neck, the gathers, and the waist belt ruin the show, of the gown. Though the colour is attractive but the idea of wearing dark maroon and wine coloured lips with it falls flat too.


Image Source:- Instagram/afashionistasdiaries