Katrina Kaif's Fusion Touch, Kareena Kapoor Khan's Hassle-Free Look Or Jacqueline Fernandez's Ethnic Tadka- What's Your Most Relatable Holi Avatar?- EXCLUSIVE
Holi can be a bit confusing when it comes to dressing up. Isn't it? You wanna look nice but at the same time not spoil your favourite outfit too! Here are some looks donned by our B-Town divas- what do you relate most to?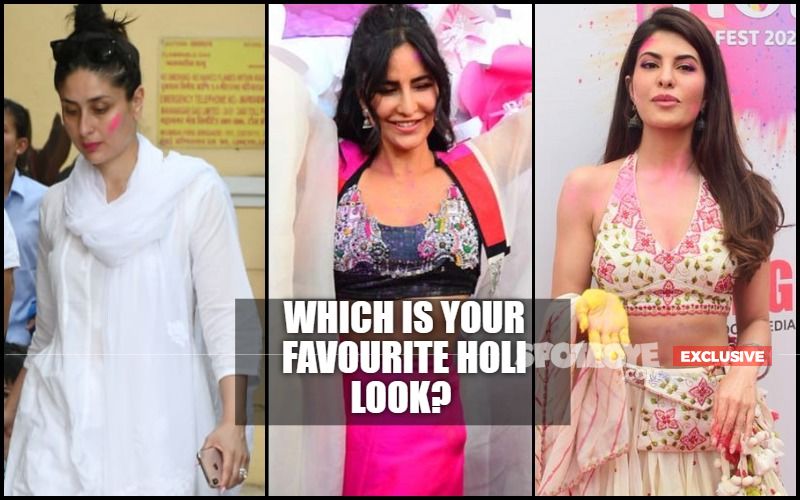 Today is Holi, while some of you have gone out to soak yourselves in colours and water, others are at home, enjoying the holiday. Now, those who like to go out and celebrate the festival always have that one hitch- pehenna kya hai?
Well, we don't blame you! Holi can be a bit confusing when it comes to wearing clothes, especially for those who like dressing-up and looking nice and just happen to give a damn about how they look. The grey area where you want to look stylish and sexy and yet not ruin your favourite outfit?
Here are three avatars, donned by our B-Town Divas. You tell us which one you can relate to the most? Starting with Kareena Kapoor Khan, who we spotted with little Taimur, a while back. The mother-son duo along with Saifu stepped out from their building. Kareena chose to go extremely hassle-free in a simple white cotton kurta and pallazo with dupatta. She tied her hair in a bun and was sans makeup. Now, that's how I would like to step out on Holi.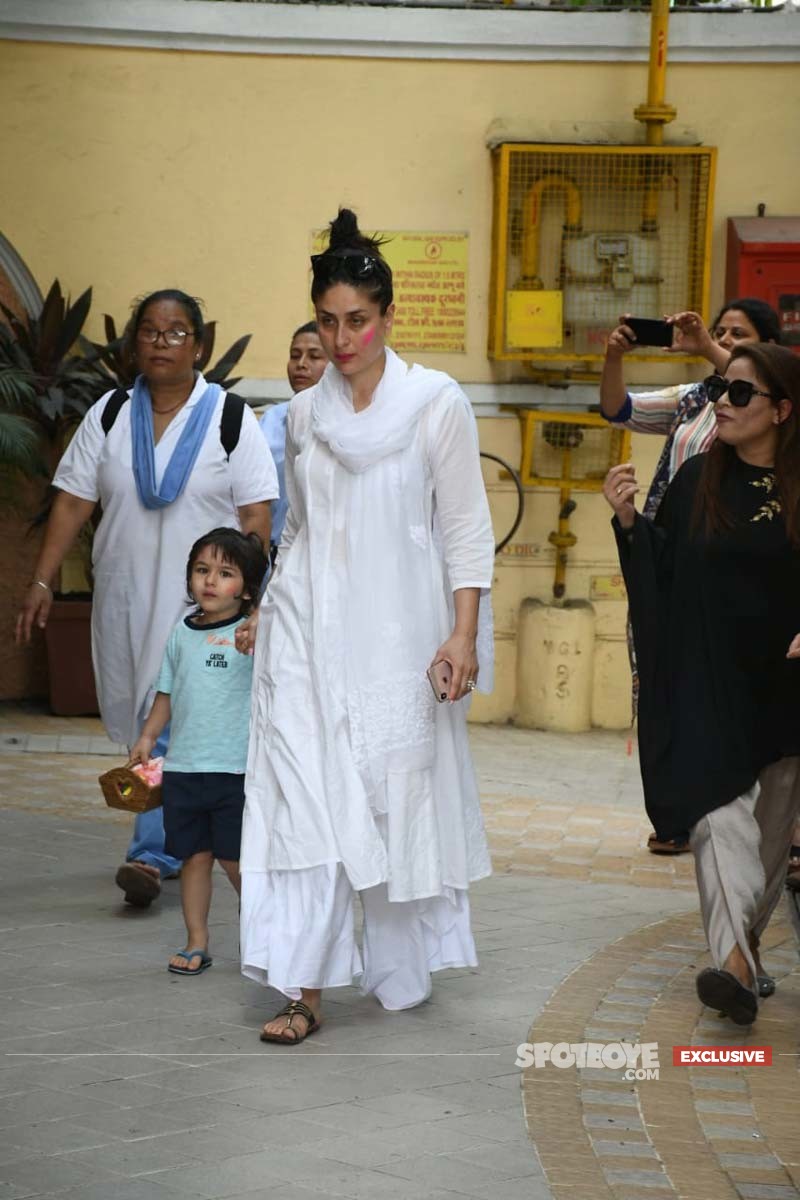 Then, we snapped Jacqueline Fernandez, at a channel's Holi party. She donned a typical ethnic look for the party. Beige lehenga choli with a lot of tassels. Jaccky had her makeup and hair game going strong. Definitely not my sort of dressing on Holi.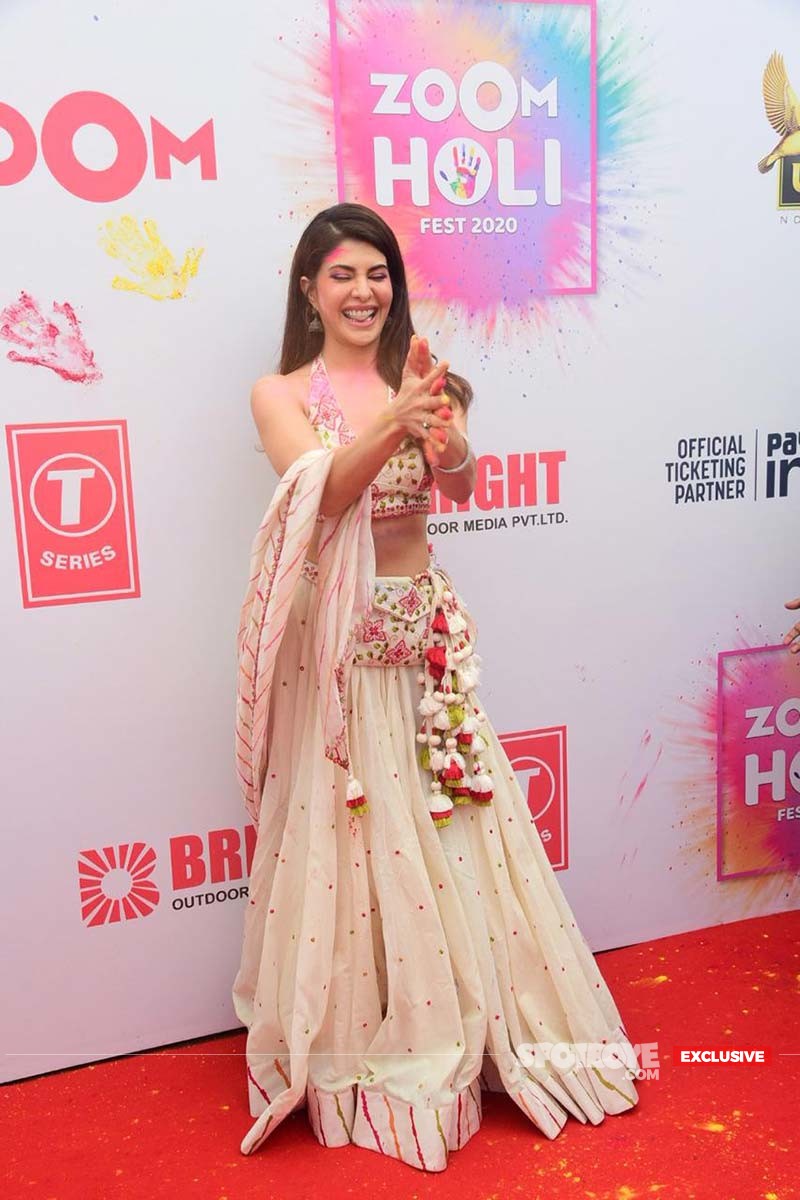 Lastly, a blast from the past. Here's Katrina Kaif from Holi 2019. She had chosen to go the fusion wear in shocking pink dhoti pants, crop top and a cape jacket. She pulled her hair half up and had basic makeup on. I may choose this if the party I am heading to is up notch on the style-o-meter.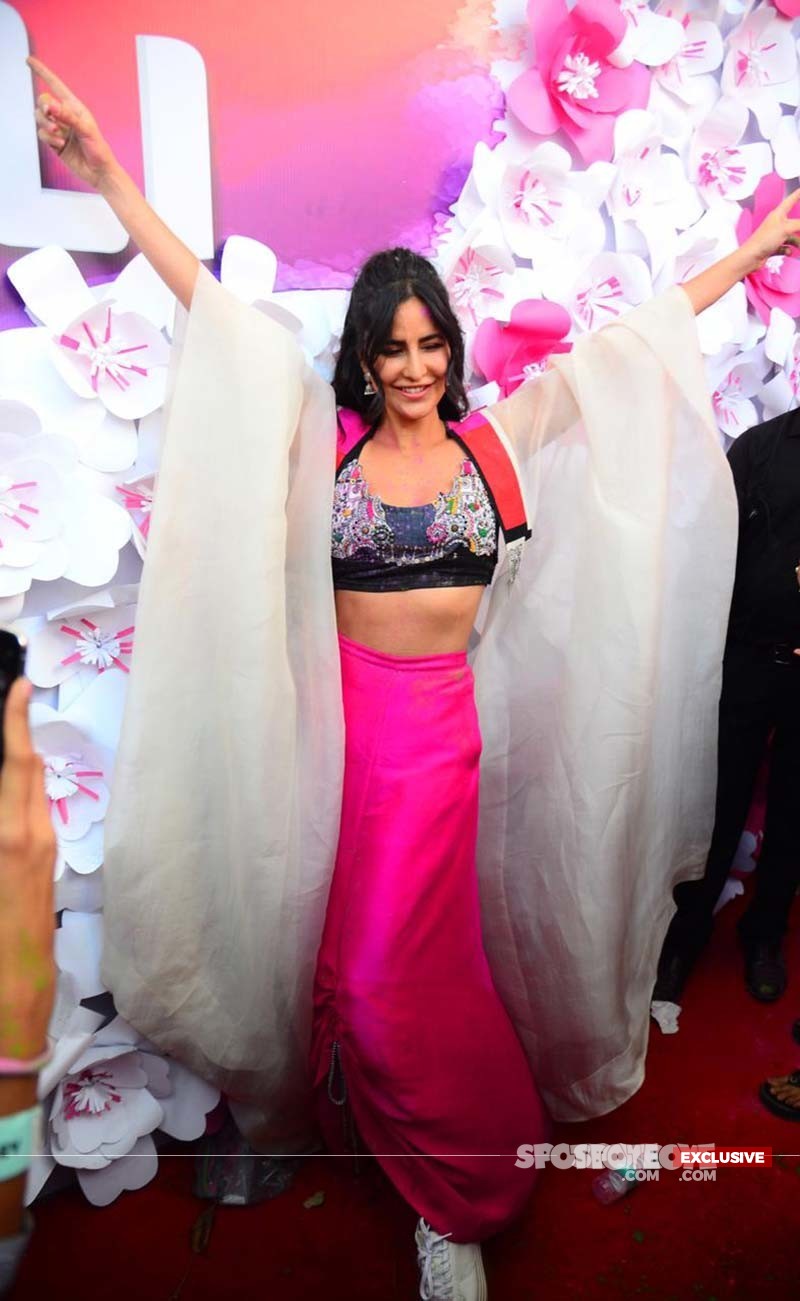 So, which of these Bollywood ladies you relate to the most, when it comes to dressing up for Holi?


Image Source:- Viral Bhayani