Kriti Sanon or Priyanka Chopra - Who Wore Polka Better?
Kriti Sanon's and Priyanka Chopra's styles are very different from each other, yet at a recent awards function Kriti ended up twinning with one of Priyanka Chopra's looks!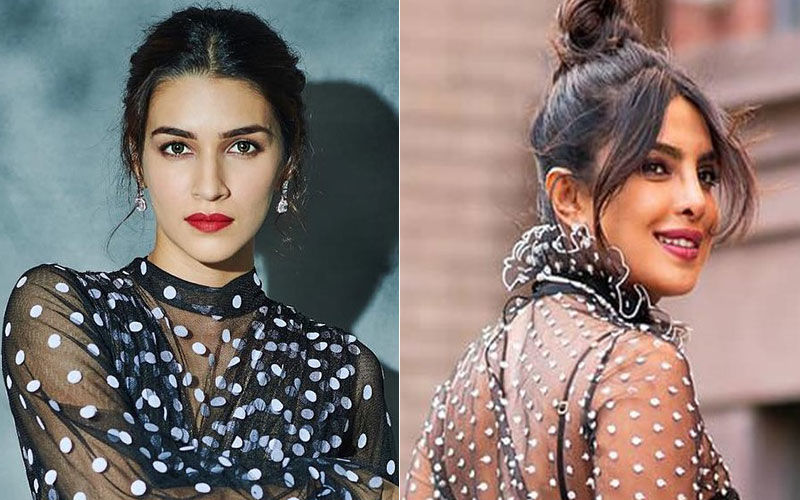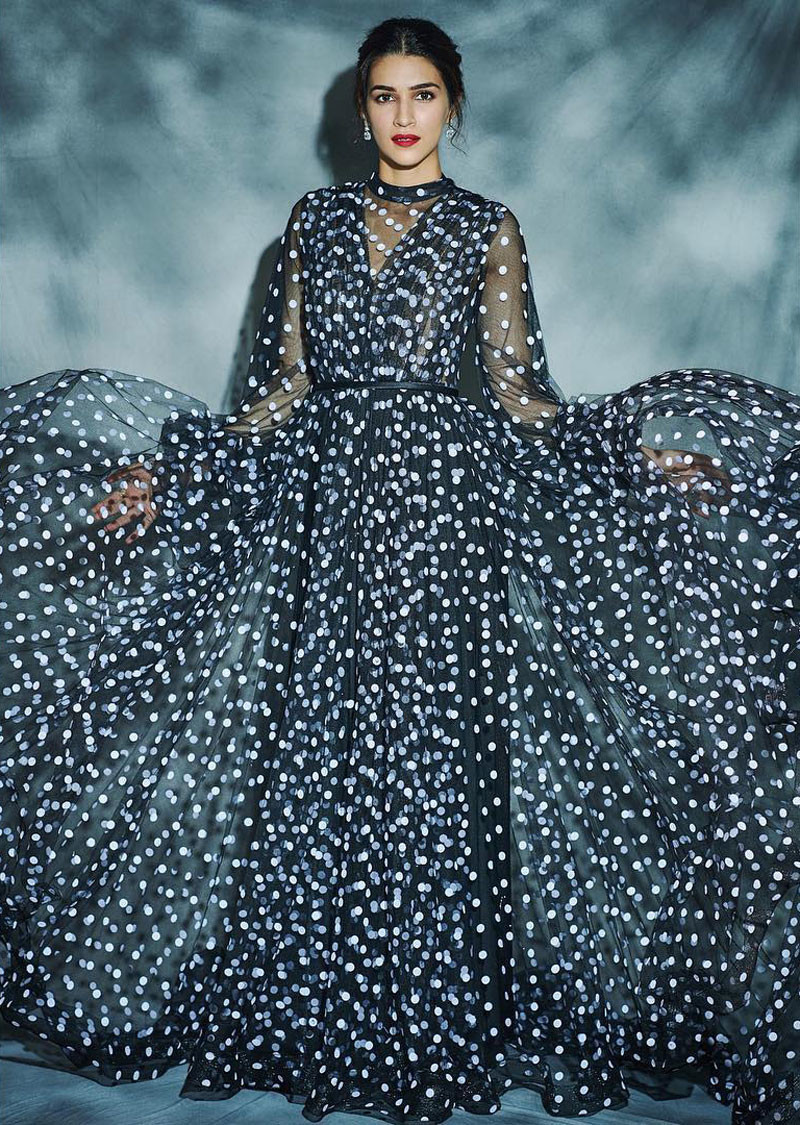 There is nothing about Kriti's gown we did not love! The sheer polka dress with bell sleeves was everything magical. The dress by designer Yousef Al Jasmi, a favourite of the Kardashians, is perfect for those boomerang moments! With a dress with so much drama, Kriti styled the look with red lips, smokey eyes (which seems to be the trend of the season) and some diamond danglers. While we are floored by this Yousef Al Jasmi gown, we can't help but compare it to the skirt and blouse combination by Lorenzo Serafini for Philosophy that Priyanka Chopra was spotted in last month.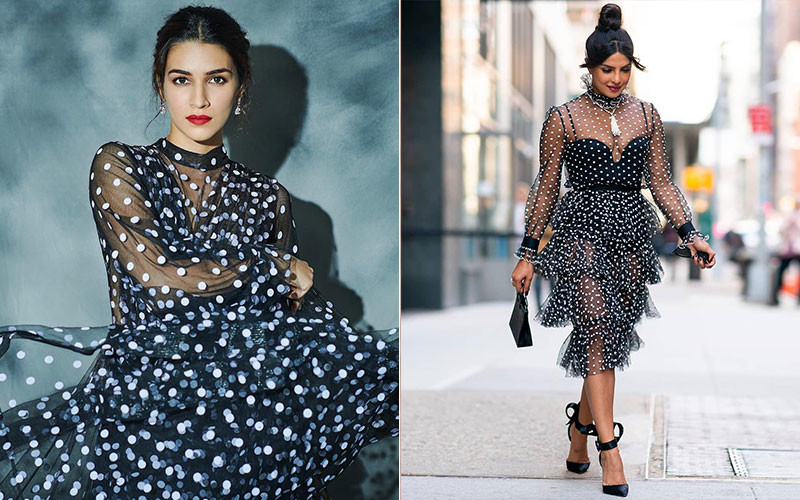 Straight up, you know Kriti's gown is a much more modest version, the only similarity being the sheer polka printed fabric, each of their outfits had its own unique design. While they both shared the closed collar look, Priyanka Chopra's see-through tulle top had ruffles on its edges, taking it to the levels of extra that only Priyanka could carry!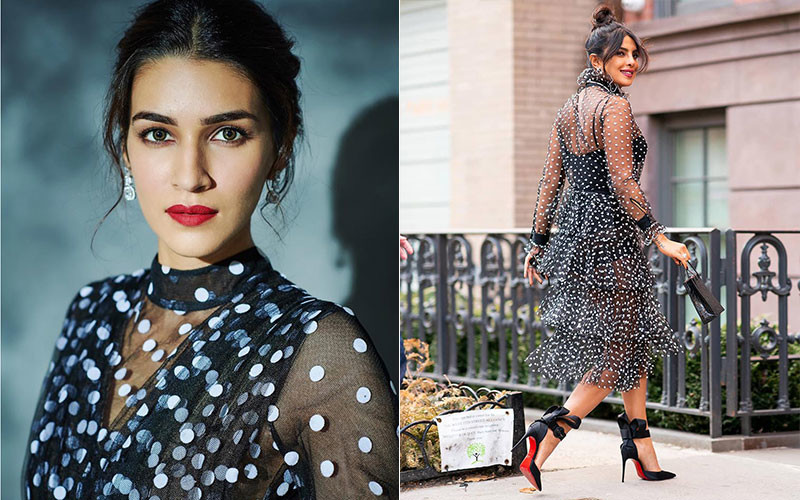 The styling on the other hand seems similar, with Priyanka opting for her patent dark lip and smokey eye with a high bun, Kriti's makeup and hair is almost similar, with the exception of the bun being low.
While the dresses and the styling seemed similar, both the actresses lifted the look in their own style, Priyanka channeling a more grunge/ rock and roll chic and Kriti going for the subtle girly vibe. Nothing about their twinning moment makes us unhappy, and we're hoping the trolls cut Kriti some slack too!

Image Source:Instagram/priyankachopra,Instagram/kritisanon