Kylie Jenner Sports Butt-Ripped Jeans, Something Weirdly Sexy About It - PICS Inside
Kylie Jenner wore her but-ripped denim with a simple black tee and carried a hugeee bag to accessorise her look. But needless to say, the focus remained her butt cleavage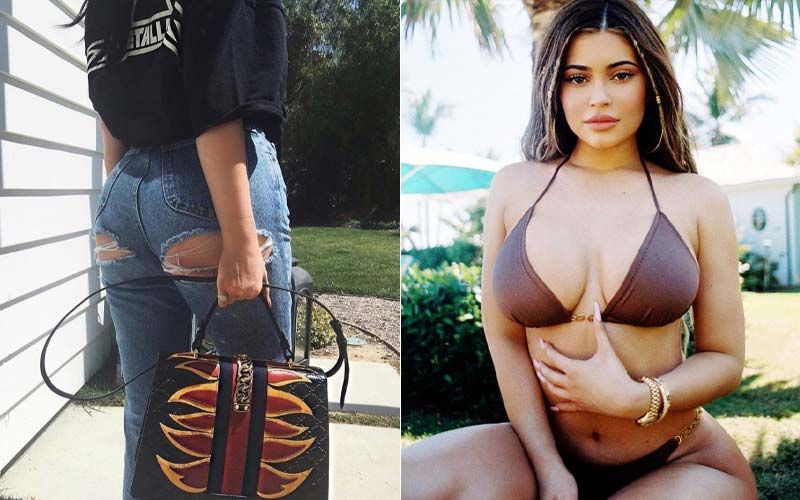 Ripped jeans is something you and I have in our closet, no big deal. Ripped at the knees, a little above, sometimes all the way down BUT never at the butt, right? Well, not if you're Kylie Jenner! Little Stormi's fash-forward mama went ahead and got herself a pair of butt-ripped jeans. Though it's bizarre at first sight but let it sink in and you have to agree that there is something weirdly sexy about it, especially if you have a fine derriere like Kylie Jenner.
The Kar-Jenner sisters are the undisputed trendsetters in showbiz, so it's only natural that this hot-ass trend, quite literally, had to come from one of them. Kylie Jenner wore hers with a simple black tee and carried a hugeee bag to accessorise her look. But needless to say, the focus remained her butt cleavage. And to think of it that she started this trend way back in 2018 but hello, not many have jumped on the butt-baring-bandwagon. Duh! It's hard to emulate Kylie.
Meanwhile, the cosmetic mogul is currently under quarantine at home and she is spending some precious moments with her little baby girl, Stormi. Her latest insta stories the two decked to make a splash wearing their respective sunglasses with STAY HOME etched on them. Mighty cool, right? Check out the picture below.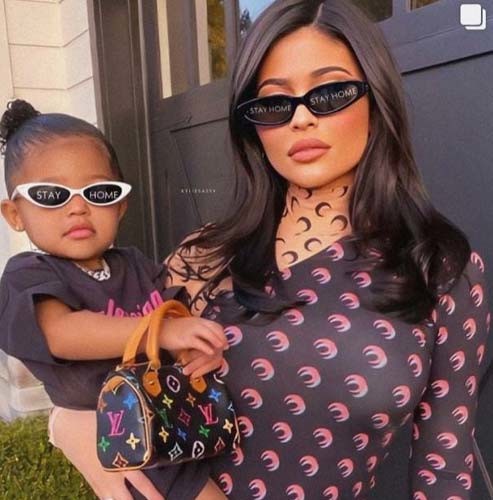 Also, if you want to jump on to the trend bus, you'll mostly have to go down the DIY route, because butt-rip isn't as hot in home, currently.


Image Source:- instagram/klassy.kyliee, india