Masaba Gupta, Ritu Kumar, Anita Dongre 'Mask Up' For Fight Against Coronavirus; Ladies Design Stylish And Trendy, Reusable Masks
India's biggest designers are busy making masks to shoo away the fatal virus that has brought the world to a standstill. Joining hands against Coronavirus, the design gurus are busy meshing their burning passion for fashion with functionality and the result is - gorgeous medical quality masks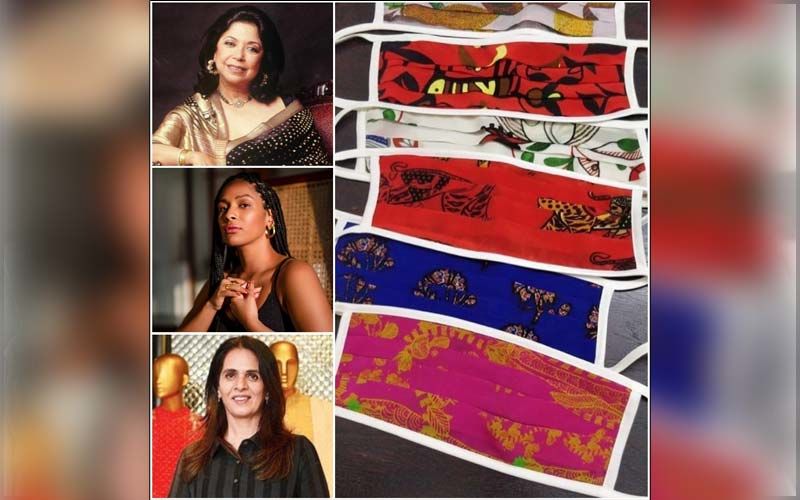 India's biggest designers are busy making masks to shoo away the fatal virus that has brought the world to a standstill. Joining hands against Coronavirus, the design gurus are busy meshing their burning passion for fashion with functionality and the result is - gorgeous medical quality masks. It's the need of the hour and it's what international haute couture giants are doing as well. Ralph Lauren for instance is on its way to delivering masks and medical gowns for a different kind of red carpet, if we might put it that way. Meanwhile back home, from Masaba Gupta to Anita Dongre and Ritu Kumar, the ladies are busy stitching up a mask storm in collaboration with their frontmen, the darzis.
Masaba Gupta has has dished out an initiative called Maskaba in the most stylish manner. While the pandemic has brought all operations at House of Masaba at a halt, the designer is keeping her business ship afloat in these testing times quite creatively.
Doing her bit to help the country, Masaba, under her label has started the production of non-surgical masks for donation. Sharing details of the same on Instagram, Masaba also stated that while executing this idea all hygiene and safety standards are being kept in mind. These stylish masks are being made from fabric that was meant for garments, and are washable and reusable. A team of three workers who are staying at the same production facility are making these masks.
Outbreak of Corona Virus will surely leave a deep dent on the fashion industry, much like it has hit rest of the economy. Making masks is a novel way to lend a helping hand for Coronavirus rescue while empowering employees by giving them a steady revenue source.


Image Source:- instagram/masabagupta/anitadongre/ritukumarhq, manglorean