No BOLD LIPS For Alia Bhatt, Actress Has Mastered The Art Of No-Makeup Look And Here Are 5 Proofs- EXCLUSIVE
Gone are the days of dramatic and loud makeup, what's in is what our lovely lady Alia Bhatt has got it just right! The no makeup look is her forte and she sure knows how to rock it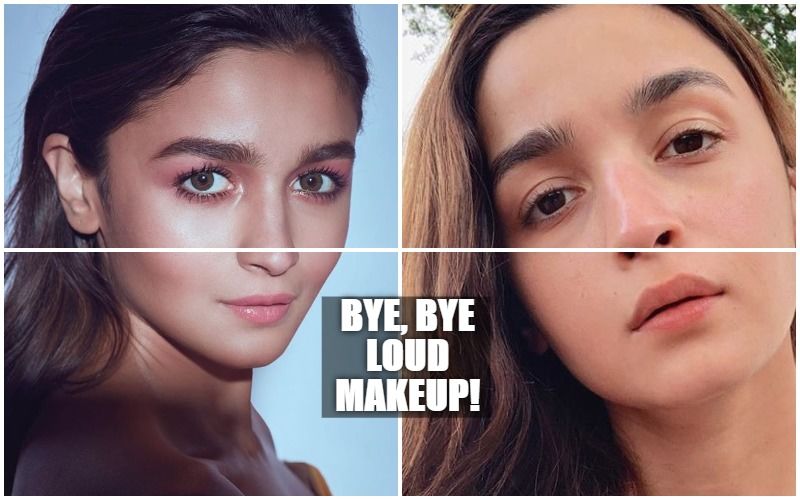 The dramatic liners, bold lipsticks, profound blushed cheeks and flashy eye shadows- yes, they still do find a place in our vanity kits, but come together to put up a look once in a while. For your daily look, you surely can't be using that, right?
But here's Alia Bhatt who has set the trend of wearing a daily no fuss look even to red carpets. She has aced the no-makeup look like a pro and brought the trend for fresh and natural look.
Alia loves being simple and sans makeup most of the times, and even for her events, you will rarely find her don heavy makeup. Here are 5 times when Alia showed how to look absolutely stunning with bare minimum.
Also, the Raazi actress never sports a loud lip colour. You will always see her in a nude shade or metallic light hues.
For her base makeup too, Alia has never come across with a patchy face. The blend of her blush lines and contours has been so perfect that you can barely make out if she is even wearing any makeup.
So, Alia is undoubtedly the reigning queen when it comes to sporting a no-makeup look. Kudos to her makeup artists, who have worked on her so efficiently.
Image Source:- Instagram/aliaabhatt