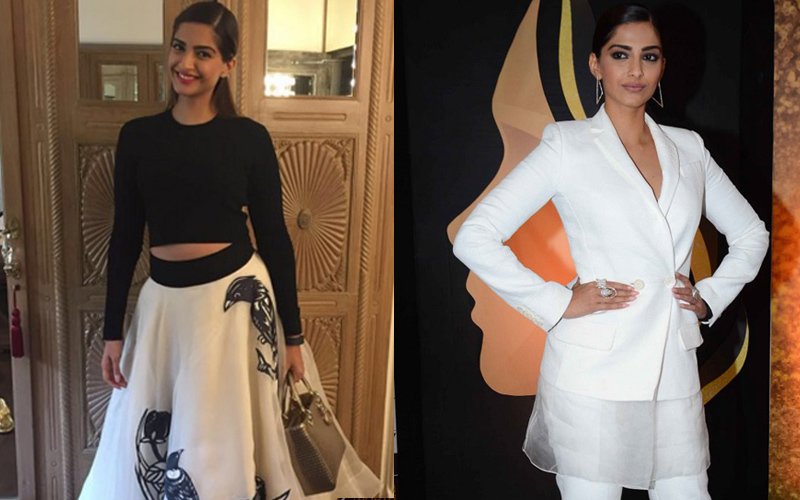 You Wore WHAT!?
Last time I wrote about Sonam Kapoor, her dress had me reaching for a drink (WTF, Sonam!?, Feb 5). However, she has redeemed herself with two looks.



Image source: instagram/eshaani24 & instagram/rheakapoor

For Neerja promotions, Sonam picked an Eshaani Jayaswal skirt with a really cool print. She teamed it with a crop top and ballet flats.

Sonam also accessorised with diamonds. But if you could not spot them outright, I don't blame you.



Image source: instagram/namratasoni

Sonam pulled back her hair with some diamonds. That might be the coolest hair accessory I've seen in a while.



Image source: Manav Manglani

For another event, she wore a suit by Antonio Berardi. But since it's Sonam, it can't be just any white suit. So this white suit has a sheer extension. Sonam styled the look with a bun and smokey eyes. It's pretty neat.


Image Source:Instagram/rheakapoor & Manav Manglani