Sonam Kapoor Vs Nora Fatehi: Whose Lavender Ruffled Gown Impressed More?
Sonam Kapoor and Nora Fatehi were seen sporting similar ruffled gown in lavender/pink. Here's our take on both the versions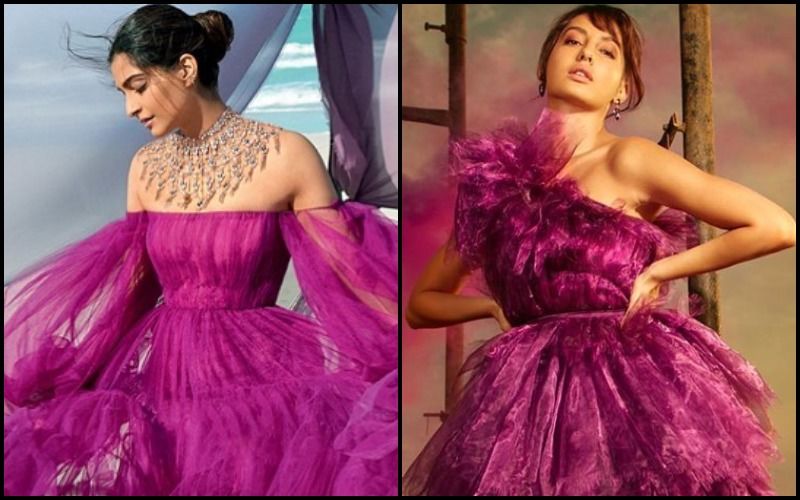 A few weeks back, when things were normal, our Bollywood ladies made a lot of appearances. Among all of those, we picked Sonam Kapoor and Nora Fatehi's looks, where the actresses were seen wearing similar gowns.
Both Sonam and Nora chose lavender ruffled gowns, while the former wore a classic Valentino, the latter was seen donning a Wilhja creation.
Nora tied her hair in a bun and wore small droplets earrings with it while Sonam went a bit dramatic with her accessories. She wore a heavy stone neck piece. The Neerja actress tied a loose bun too.
Between Sonam and Nora, I'd say Sonam did a better job with the ruffled lavender gown. The entire look somehow turned out to be more pleasing


Image Source:- Instagram/afashionistasdiaries