Sonam Vs Kareena In Itrh's Crushed Lehenga: Bebo Smartly Cuts Down The Shimmer, Wish Mrs Ahuja Had Done The Same
Nowadays we are seeing many celebrities sporting the signature crushed gold Itrh lehenga, dupattas and skirts.Yesterday Sonam Kapoor too donned the outfit which reminded us of Kareena Kapoor Khan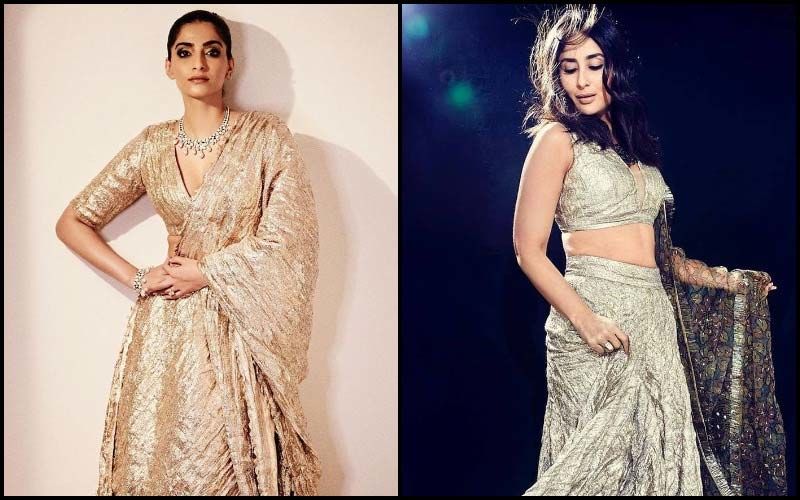 Itrh's signature crushed gold lehengas and dupattas are becoming hot favourite among our B-Town divas. Before we get to who all have donned the outfits by the designer in the recent past, let's get to some fashion face off between buddies- Sonam Kapoor and Kareena Kapoor Khan.
Last evening, Sonam shared a few pictures where the actress is seen in a crushed gold Itrh lehenga-choli. She paired a string of diamonds and pearls around her neck and styled her hair in a high bun. Take a look at a few of her pictures:
When I saw Sonam dazzling in gold, it reminded me of Kareena Kapoor Khan's one of the looks for her reality show, Dance India Dance. Bebo too had opted for the Itrh lehenga, but in a dull gold. Her choli was a bit more sexier and non-traditional than Sonam's, who opted to keep her look totally Indian. Also, Kareena had paired a floral print Kalamkari dupatta with her lehenga instead of the same gold crushed number, like Sonam.
Kareena had paired an emerald green three-stringed necklace with her outfit. Who according to you rocked the Itrh lehenga better? For me, it would be Kareena hands down. Sonam went a little overboard with the gold, for sure. I liked how Kareena cut out on the shimmer with the Kalamari Dupatta.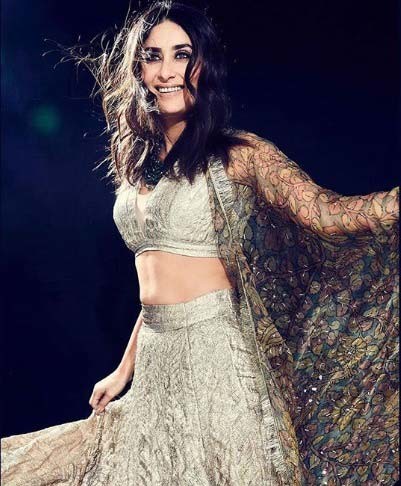 Besides these two actresses, a lot of other divas have also sported the Itrh crushed gold creations. Malaika Arora, Kajol have worn it too in the past. Looks like the ladies love being soaked in molten gold.
Image Source:- instagram/therealkareenakapoor/
itrhofficial