LOOKING BACK: 10 What The F**k Moments On Indian Television In 2016
TV gave us several cringeworthy moments last year. From humans turning into flies to an actress romancing a gorilla...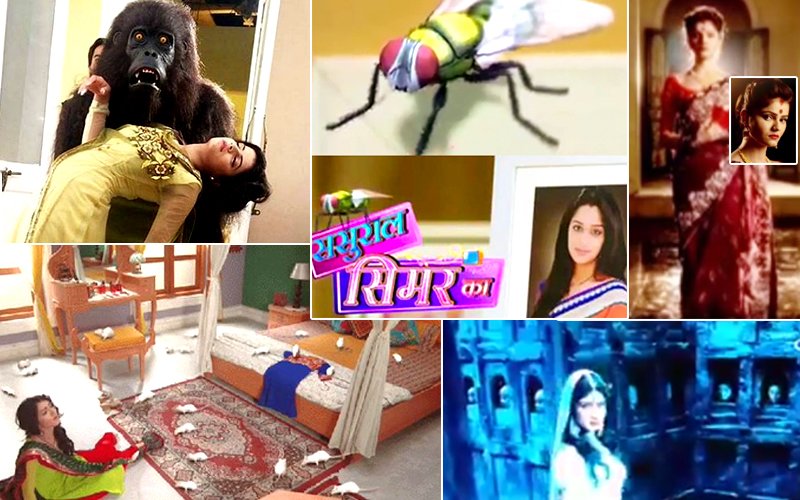 Imagine this: You have tuned in to your favourite show at the end of a long working day and you sit with a cup of coffee/tea while the ongoing track keeps you entertained. Suddenly, out of nowhere, comes a twist that not only infuriates you, but also makes you go, What The F**k! Sounds familiar? 2016 gave us many such 'glorious' moments. Let's take a look at them:

Sasural Simar Ka


- Be it horror or supernatural, the show has borrowed from all possible genres. However, the makers of the show did the unthinkable when they turned the leading lady, Simar (Dipika Kakar) into a fly! Yes, really. The show, which has been running for good six years, suddenly turns the bahu into a makkhi when she breaks a priest's penance. Ever heard of something weirder?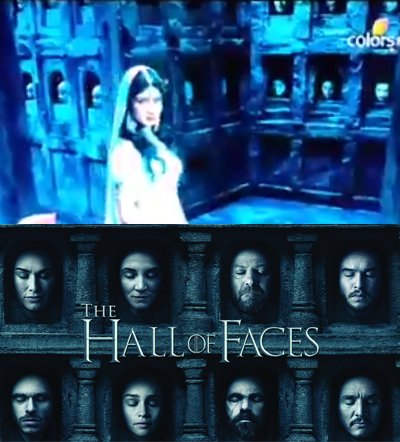 Image Source: colors & twitter/gameofthrones

- If that wasn't enough, Sasural... showcased a promo that was inspired by American fantasy drama television series Game of Thrones. I mean hadh hoti hai! The Hindi TV series tried to pull of the Hall of Faces trailer promo and FAILED!



Thapki Pyaar Ki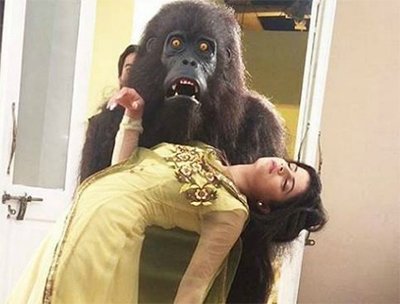 Image Source: tvupdates

We love animals and we have loved King Kong in the past, but a gorilla falling in love with an Indian bahu -- that only happens on Indian television. After featuring affairs with the leading men of the show – Bihaan (Manish Goplani) and Dhruv (Ankit Bhatla), the makers introduced a track where the leading lady Thapki brings home a gorilla and the poor animal falls in love with her. #facepalm

Kasam Tere Pyar Ki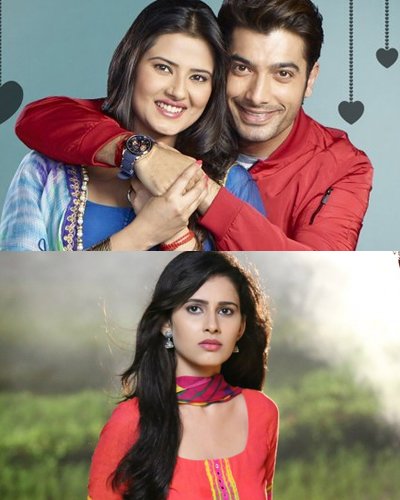 Image Source: colors

This might take a while to sink in. First, the makers of the show drop the leading lady Kratika Sengar from the show. Realising that it has affected the serial's TRPs they decide to bring her character back. 20 years and a reincarnation later, the viewers are introduced to another Tanuja aka Shivani Tomar. Fans don't warm up to the idea of Shivani and Ssharad (he essays the role of Rishi) together, so in a desperate attempt to save the show, they tweak the storyline. Shivani's is to be killed but somehow survives, undergoes plastic surgery and voila! We get the original Tanu Back. Come on, even Kyunki Saas Bhi Kabhi Bahu Thi had different Mihirs after a plastic surgery.

Kumkum Bhagya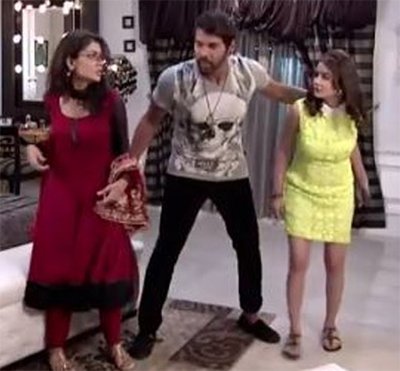 Image Source: tvupdates

- Technically, a woman's pregnancy lasts 9 months. But Tanu (Leena Jumani) of Kumkum Bhagya was shown pregnant with Abhi's (Shabir Ahluwalia) child for 12 whole months! Yes, 12! However, it later turned out the Tanu was pregnant with Nikhil's child.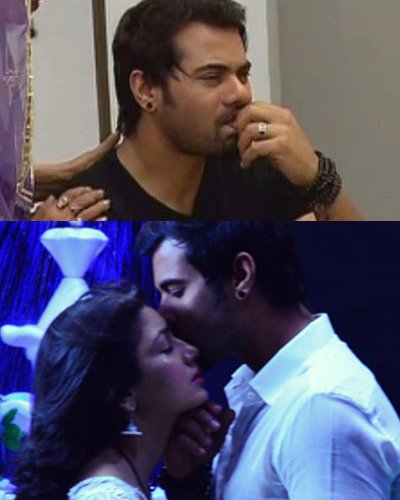 Image Source: colors

- In another instance, Abhi loses his memory (of two years), and doesn't remember that he is married and treats wife Pragya (Sriti Jha) as his secretary. Fair enough. But, what's strange is that the world around them too forgets that the two are married and consider her as his secretary too. Phew!

Shakti – Astitiva Ke Ehsaas Ki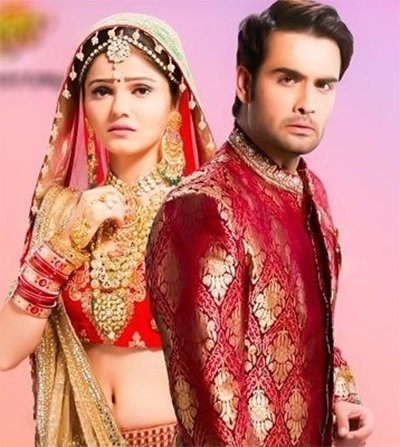 Image Source: imgrum

This show is an unconventional one as it features a love story between a transgender woman (Soumya, Rubina Dilaik) and a man (Harman, Vivian DSena). But Soumya is shown to be completely unaware of the fact that she is a transgender until she gets married. Errr....

Saath Nibhana Saathiya

Image Source: giphy

This murder attempt is THE murder attempt. Indian television has featured a number of weird murder plots before, but I bet you haven't seen such a 'fool-proof' one before. In one of the episodes, two dozen white mice were released in her room because someone wanted to KILL Meera (Tanya Sharma). Now, beat that!

Yeh Hai Mohabbatein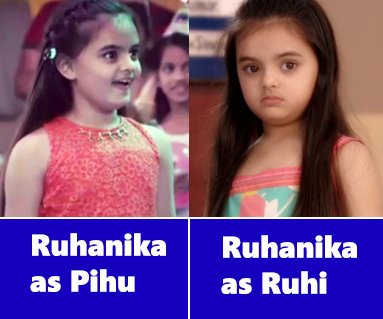 Image Source: instagram/ruhanika_d & tattohut
Child actress Ruhanika Dhawan became popular playing Ruhi, Raman (Karan Patel) and Shagun's (Anita Hassanandani) daughter on the show. She was such a hit with the audience that the makers brought her back as Raman and Ishita's (Divyanka Tripathi) daughter, Pihu. To explain their casting choice, the makers put in a twist. It is Shagun who gives birth to Raman and Ishita's daughter through surrogacy. But how does that explain the fact that the two children look identical. We say WTF!
Kuch Rang Pyar Ke Aise Bhi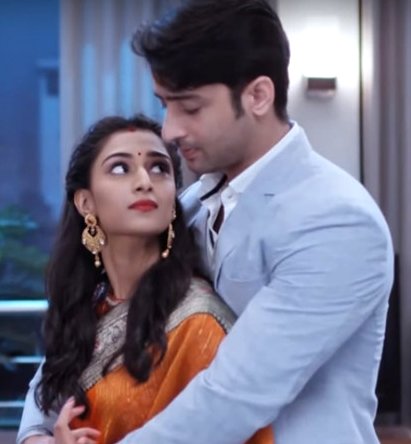 Image Source: twitter/sony

The ongoing track in the show is mind-numbing. To be specific, we are talking about Mrs. Sonakshi Bose's (Erica Fernandes) pregnancy news. The leading lady, who plays a doctor in show, 'thinks' that she is pregnant, but in reality she is not. She gets tested, but doesn't see the report and continues to 'assume' that she is expecting. How can a doctor be so dumb? How about a pregnancy kit, Ms Bose? Also, when you are not pregnant – how can you feel pregnant?
Thumbnail Image Source: giphy, facebook/rajcheerfull, colors & tvupdates