LOOKING BACK: Bollywood's Dirty & Ugly Fights Of 2016
Plenty of dirty laundry was washed in public by Bollywood stars in the last 12 months. While some fights took place on social media, some were dragged to court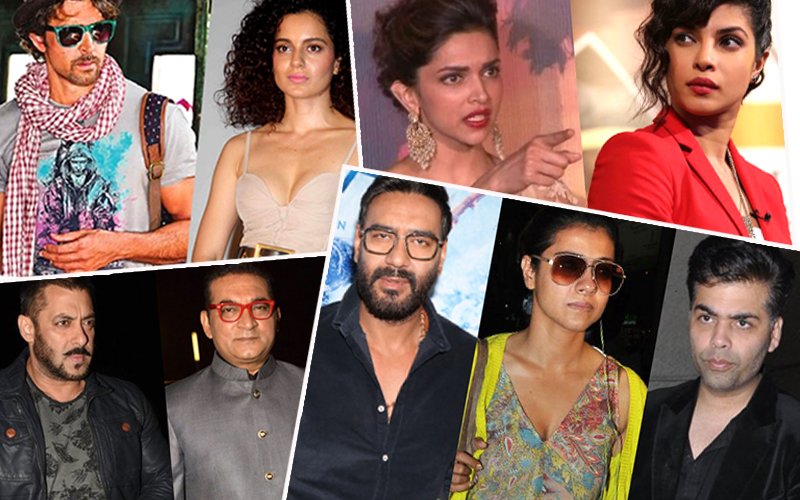 Where stars are involved, ego clashes usually follow. And 2016 gave us plenty of those. Friends turned foes and former lovers dragged each other to court. While some wars remained cold, other turned on the heat and that too in full public view.
Here are the clashes which kept us entertained in 2016:

Hrithik Roshan-Kangana Ranaut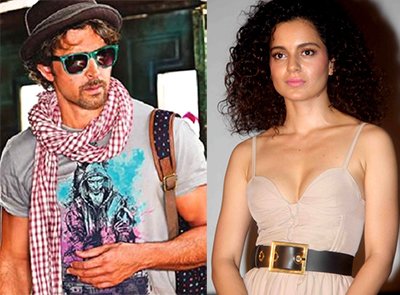 Image Source: fropky & news

It all began when Kangana at a press event hinted at a relationship with Hrithik. That opened up a can of worms. She said that she had emails which were sent by him. Hrithik claimed that it was a case of celebrity impersonation, and wanted to get a hold of the cyber criminal, however, Kangana was adamant on the fact that it was indeed Hrithik who had sent her the mails. The case is still subjudice.

Ajay Devgn-Kajol-Karan Johar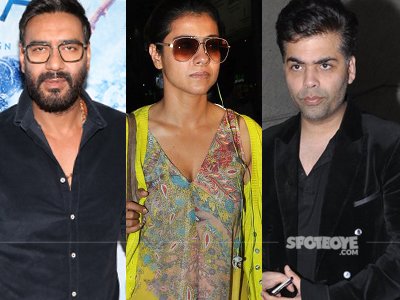 Image Source: Manav Manglani

This is another case of a friendship gone sour. When the battle lines were drawn for a Diwali weekend clash between Ajay Devgn's Shivaay and Karan Johar's Ae Dil Hai Mushkil, KJo's friendship with Kajol suffered. Now Karan and Kajol have even dropped the civilised front and the former friends are now in the middle of a full-blown cold war. And the first shot was fired by Karan Johar who did not invite Kajol to the black and gold themed birthday ball that he has organised to mark Manish Malhotra's 50th birthday.

Salman Khan-Abhijeet Bhattacharya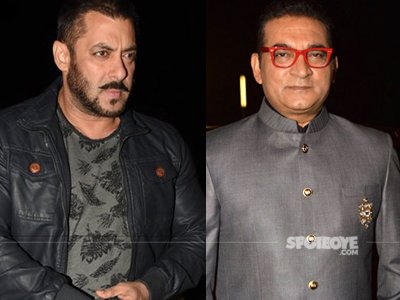 Image Source: Manav Manglani

Abhijeet Bhattacharya has been picking fights on social media for time immemorial. The latest target was Salman Khan. It so happened that when political party, MNS, tried banning Pakistani actors from Bollywood films, Salman came out in support of his fellow actors. This angered not just MNS but also Abhijeet who came out strongly against Salman. He blasted Salman saying that when Fawad Khan can stay true to his country, why can't Indian actors like Salman stay true to their home country? As usual, Salman kept mum on the whole issue, but his dad Salim Khan came out and said that Salman's intent was not wrong.

Salman Khan-Kabir Khan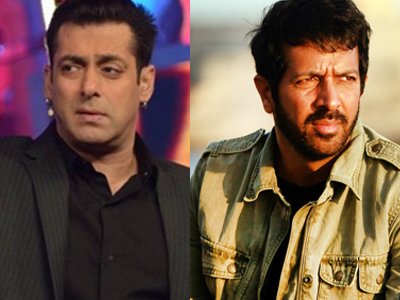 Image Source: saddahaq & twitter/kabirkhan

Salman and Kabir have given us blockbusters films like Ek Tha Tiger (2012) and Bajrangi Bhaijaan (2015). They have even completed shooting for Salman's next Eid release, Tubelight. It's not as hunky dory as it looks. It is said that Salman and Kabir had some creative differences during the shooting of Tubelight, which is why the directorial reigns of Ek Tha Tiger's sequel Tiger Zinda were taken from Kabir and landed in Ali Abbas Zafar's hands.

Deepika Padukone-Priyanka Chopra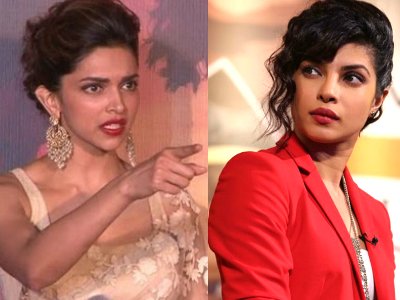 Image Source: vk & news

The Bajirao Mastani co-stars were friends at one point but now they have become staunch rivals as they both try to carve a niche in Hollywood. So, this year at the IIFA awards in Madrid, Spain, Deepika refused to perform with Priyanka. Thus, the two had to be given separate dance performances. The two girls kept mum about the whole issue, and they have refused to talk about each other at other subsequent press events too.

Anupam Kher-Om Puri


Image Source: india-forums

Right after the Uri attacks claimed the lives of many Indian soldiers, Om Puri at a stage show said, "Who had asked the soldiers to join the army? Who told them to pick the weapons?" The whole nation ganged up against Om on this. Anupam Kher, who is a friend of the veteran actor, also expressed his strong distaste for the comment.