LOOKING BACK: Ugly & Noisy Controversies That Rocked Bollywood In 2016
The year 2016 had a number of instances in Bollywood that got the nation talking, especially on social media. We take you down memory lane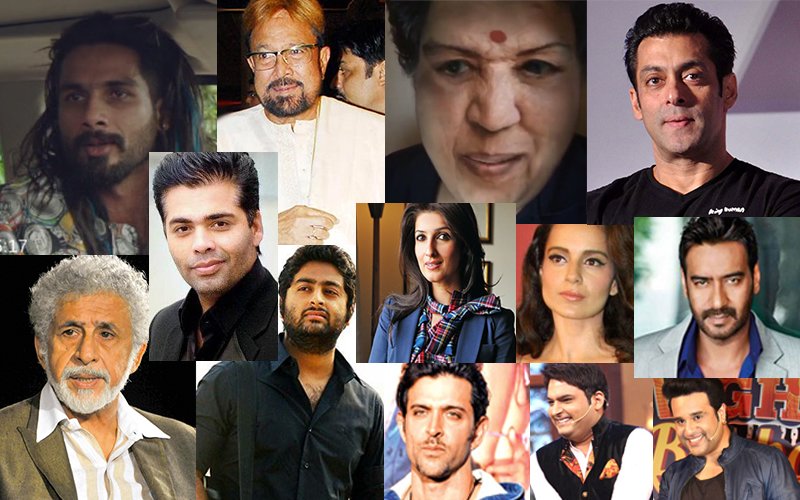 Some misplaced words, a deliberate attempt at sarcasm or genuine intent to create a controversy, Bollywood celebrities love to stay in news, even if it is for negative reasons. Let us take a look at some of the most talked about Bollywood controversies in the last 12 months:

Ae Dil Hai Mushkil Controversy: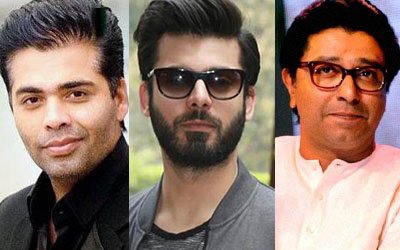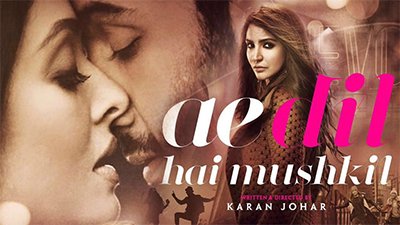 Image Source: muthimar

Kapil Sharma and Colors Channel Controversy: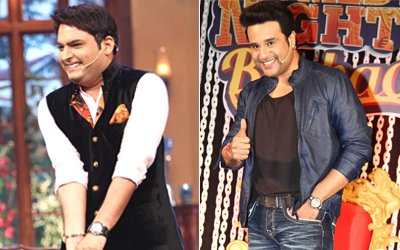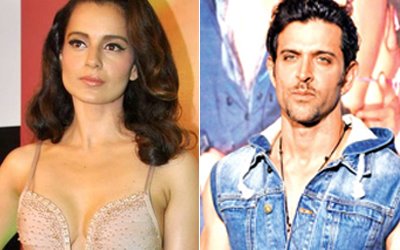 Image Source: answcdn/images

This was unarguably the biggest controversy of the year and we were the first to tell you about exes Hrithik and Kangana slapping legal notices on each other (
Exes Hrithik-Kangana slap legal notices on each other, Threats galore!, Mar 14 2016
).The incident is a perfect example of a love affair gone wrong. It all began when Kangana called Hrithik a "silly ex". Little did she know that the comment will snowball into a full-fledged controversy and both she and Hrithik would end up washing dirty linen in public. Blame game followed and the matter stands unresolved till date.
Raees-Kaabil Controversy: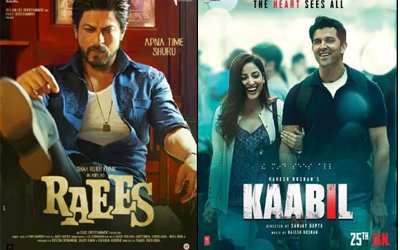 Image Source: twitter/srk/hrithik

The Republic Day weekend in January 2017 will see Shah Rukh's Raees and Hrithik Roshan's Kaabil clashing with each other at the box-office. Both films are set to release on January 25separated by a few hours. Initially, the two projects were supposed to hit theatres on January 26, but to avoid eating into each other's business, Shah Rukh Khan met Rakesh Roshan (Kaabil's producer), however the latter refused to budge. A few days later Roshan fired a salvo and changed Kaabil's release date to January 25 to one up SRK. Shah Rukh responded by changing Raees's release date as well. In fact, he is set to release his film onJan 25 morning, whereas Roshan Sr plans to open with an evening show.

Kamaal R Khan-Ajay Devgn-ADHM Controversy: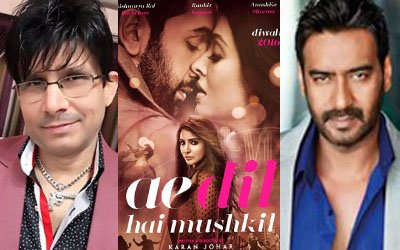 Image Source:blogspot/media & twitter/karanjohar
A while before Karan Johar's Ae Dil Hai Mushkil and Ajay Devgn's Shivaay was to clash at the box-office, Ajay released a tape where KRK and Ajay's manager Kumar Mangat are having a conversation in which KRK claims that Karan (Johar) has paid him Rs 25 lakh to run down Shivaay and promote ADHM (Both Shivaay and ADHM released on the same day in October). While KRK claimed that these allegations were baseless, Ajay stuck to his guns. Talking about the matter, Karan said, "My self-respect, reputation, company reputation, upbringing doesn't allow me to dignify this question with a response."

Naseerudin Shah and Rajesh Khanna controversy: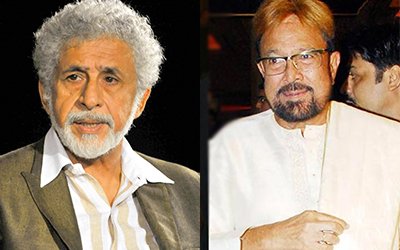 Image Source: photobucket

In an interview to a leading daily, Naseeruddin Shah blamed the late superstar Rajesh Khanna for bringing in mediocrity into Bollywood. While no one else said anything initially about it, the matter went out of hand after Khanna's elder daughter Twinkle took to Twitter to blast the veteran actor.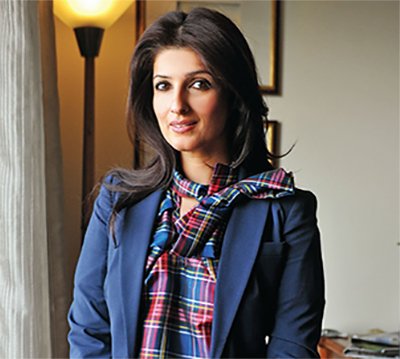 Image Source: wassuptricks

Twinkle said, "Sir if u can't respect the living, respect the dead-mediocrity is attacking a man who can't respond @NaseerudinShah. All due regard to Mr Shah's reality,mine=a man who loved cinema & did films like Anand, Amar Prem, Kati Patang thank u folks for all the love."
Eventually Shah apologised.

Salman Khan's Rape Comment Controversy: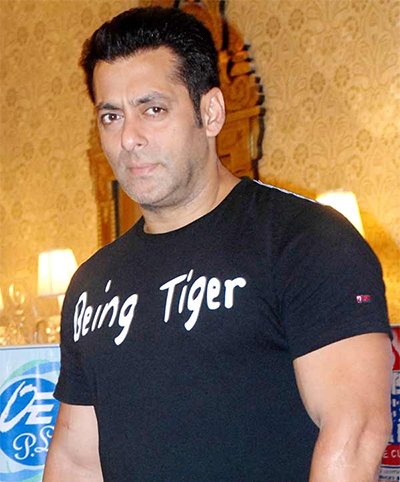 Image Source:nakrishna

In an interview, Salman compared his exhaustion from a physically demanding shooting sequence in Sultan to the exhaustion of a "raped woman". He said, "While shooting, during those six hours, there'd be so much of lifting and thrusting on the ground involved. That was tough for me because if I was lifting, I'd have to lift the same 120-kilo guy 10 times for 10 different angles. And likewise, get thrown that many times on the ground. This act is not repeated that many times in the real fights in the ring. When I used to walk out of the ring, after the shoot, I used to feel like a raped woman. I couldn't walk straight. I would eat and then, head right back to training. That couldn't stop." Needless to say, he received a lot of flak for his insensitive comment.

Udta Punjab Leak Controversy –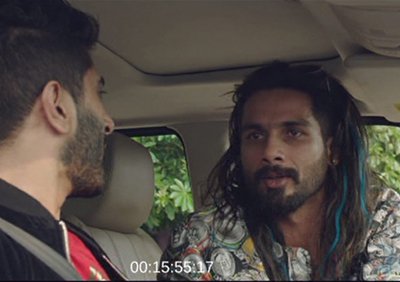 Image Source: story pick

We were the first to tell you that in June this year, Abhishek Chaubey-directed Udta Punjab leaked online – just two days before its release. While some say that 40 minutes of the film had leaked online, some said that the entire movie was available on certain websites (
WHAT THE FU**! SABOTAGE!! Udta Punjab leaked online!!!, Jun 15 2016
).Udta Punjab made headlines when the Censor Board suggested that the makers alter the movie by 89 cuts. Later, it went to the Revising Committe, which brought it down to 13 cuts. However, the Bombay High Court gave the drug-themed movie a green signal for release after making just one cut and inserting three disclaimers.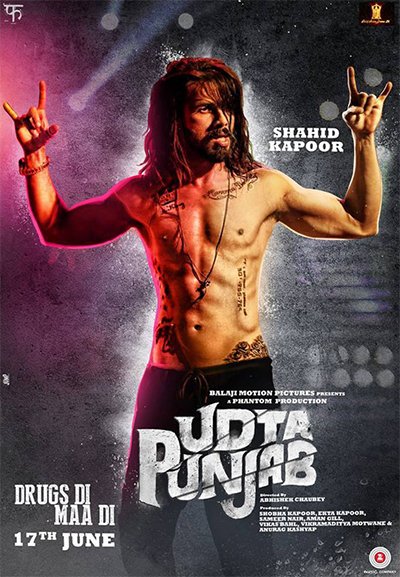 Image Source: ravepad
Arijit Singh - Salman Khan Controversy: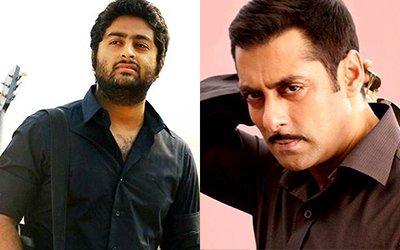 Image Source: toyps & hunt

SpotboyE.com was the first to tell you that all was not well between Arijit and Salman. The Ashiqui 2 singer had commented about Salman's hosting skills during Star Guild Awards in February 2014, after which the Sultan actor refused to work with him (
The Big Music Story: Salman boycotts Arijit from all his films, Dec 28 2016
). Eager to bury the hatchet, he
posted an apology letter on Facebook requesting Salman to forgive him and retain his song in Sultan. He later deleted the post, but it had gone viral by then.
Tanmay Bhat - Lata Mangeshkar Controversy: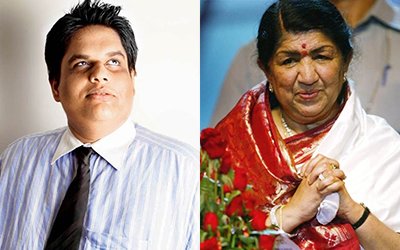 Image Source: dailyhunt & gettisa

AIB's stand-up comedian Tanmay Bhat's made a Snapchat video in which Indian icons Sachin Tendulkar and Lata Mangeshkar were pitted against each other in a verbal spat essayed by Tanmay himself. The results were far from funny and what followed was a series of aggressive reactions on social media that created a huge controversy on this issue.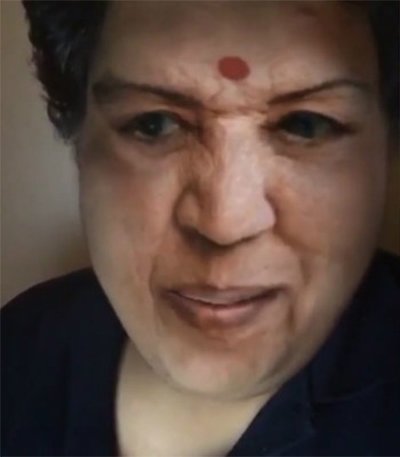 Image Source: freebells

Salman Khan's Rio Controversy: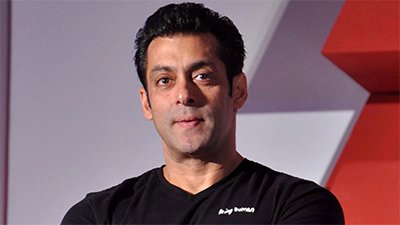 Image Source: revellie

Salman Khan was named goodwill ambassador of the Indian contingent for the upcoming Olympic Games in Rio de Janeiro, but this decision was met with negative reactions. Reports suggested that the decision felt like an unnecessary promotion for Khan's film Sultan.