इस देश की धरती पर बज रहा है अक्षय कुमार की धांसू फिल्म का डंका, नाम जानकर दंग रह जाएंगे आप
अक्षय कुमार की इस समय भले ही कोई फिल्म ना रिलीज हुई हो लेकिन एक देश के बॉक्स ऑफिस पर उनका जबरदस्त जलवा देखने को मिल रहा है. जानिए कैसे और कहा?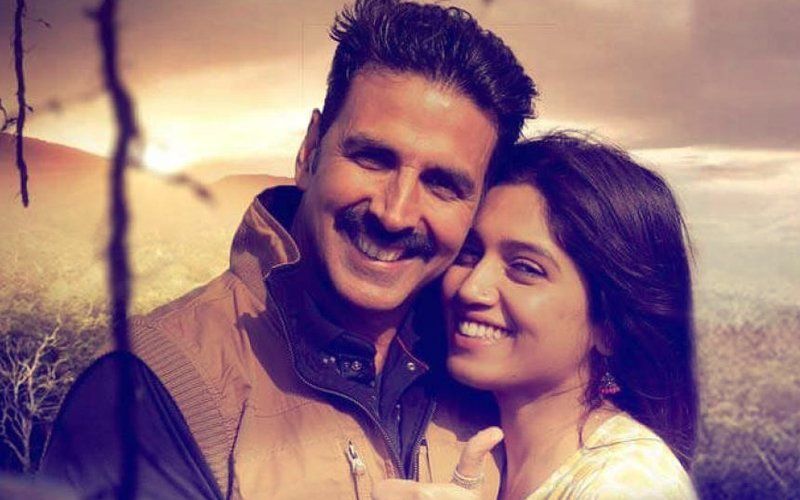 अक्षय कुमार की इस समय भले ही कोई फिल्म ना रिलीज हुई हो लेकिन एक देश के बॉक्स ऑफिस पर उनका जबरदस्त जलवा देखने को मिल रहा है. हम बात कर रहे हैं पिछले साल रिलीज हुई अक्षय की फिल्म टॉयलेट एक प्रेम कथा की. अक्षय कुमार और भूमि पेड्नेकर की इस फिल्म ने भारतीय बॉक्स ऑफिस पर अच्छी कमाई की. प्रधानमंत्री मोदी के स्वच्छता अभियान से प्रेरित इस फिल्म को श्री नारायण सिंह ने डायरेक्ट किया था. इस फिल्म ने भारत में 135 करोड़ का बिजनेस किया था. जो अक्षय के करियर की सबसे बड़ी ही साबित हुई थी. ऐसे में अब एक बार फिर इस फिल्म हल्ला बोल दिखाई दे रहा हैं.
दरअसल अक्षय और भूमि की ये फिल्म बीते शुक्रवार पड़ोसी देश चीन में रिलीज हुई. रिलीज के साथ ही फिल्म ने वहां अच्छा कारोबार करना शुरू कर दिया. ट्रेड एनालिस्ट तरण आदर्श ने फिल्म के दो दिनों का बिजनेस सामने लाया है. तरण के ट्वीट के मुताबिक इस फिल्म शुकवार और शनिवार के दिन को मिलाकर चीनी बॉक्स ऑफिस पर 40 करोड़ का बिजनेस किया है.
#ToiletEkPremKatha registers a SUPER 51.06% growth on Day 2 [Sat] in China... That's not all, it has also zoomed to the No 1 spot at China BO on Day 2 itself... That says it all...
Fri $ 2.35 mn
Sat $ 3.55 mn
Total: $ 5.90 [₹ 39.85 cr]#TEPK #ToiletHero

— taran adarsh (@taran_adarsh) June 10, 2018
चीन में जिस तरह इस फिल्म को रिस्पांस मिल रहा है उसे देखकर कहा जा सकता है कि ये फिल्म आसानी से 100 करोड़ का बिजनेस कर लेगी. टॉयलेट एक प्रेम कथा में अक्षय कुमार और भूमि पेड्नेकर के अलावा अनुपम खेर, सुधीर पांडे और दिवेंद्यु शर्मा ने भी फिल्म में जबरदस्त काम किया हैं.