दो दिन में फिल्म ब्लैकमेल ने कमाए इतने करोड़ रुपए
फिल्म को पहले दिन कोई बड़ी ओपनिंग नहीं मिली. लेकिन दूसरे दिन फिल्म की कमाई में उछाल देखा गया. और फ़िल्म कलेक्शंस में लगभग 37 फीसदी की बढ़ोत्तरी दर्ज़ की गयी.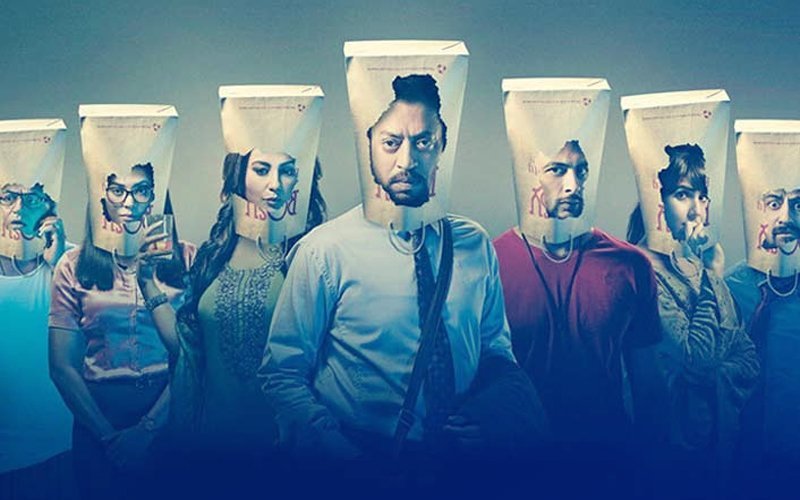 इरफान खान की फिल्म ब्लैकमेल इस शुक्रवार सिनेमाघरों में रिलीज हो चुकी है. इरफान की बीमारी के चलते वो इस फिल्म को प्रमोट नहीं कर पाए. फिल्म को लेकर भी लोगों के बीच भी कुछ खास बज्ज तैयार नहीं हुआ. जिसका नतीजा हुआ कि फिल्म को पहले दिन कोई बड़ी ओपनिंग नहीं मिली. लेकिन दूसरे दिन फिल्म की कमाई में उछाल देखा गया. और फ़िल्म कलेक्शंस में लगभग 37 फीसदी की बढ़ोत्तरी दर्ज़ की गयी.
ट्रेड एनालिस्ट तरण आदर्श के मुताबिक ब्लैकमेल ने पहले दिन 2.81 करोड़ की साधारण ओपनिंग ली, जबकि दूसरे दिन शनिवार को 3.85 करोड़ जमा किये, जो पहले दिन के मुक़ाबले 37.01 फीसदी अधिक रहा. दो दिनों के कलेक्शंस मिलाकर ब्लैकमेल अब 6.66 करोड़ कमा लिए हैं.
#Blackमेल witnessed 37.01% GROWTH on Day 2... Biz was affected, to an extent, by the commencement of #IPL2018... Will have to score on Sun... Biz has to multiply for a respectable weekend total... Fri 2.81 cr, Sat 3.85 cr. Total: ₹ 6.66 cr. India biz.

— taran adarsh (@taran_adarsh) April 8, 2018
आईपीएल के कारण फिल्म के कलेक्शंस पर असर पड़ा है और शाम के शोज में दर्शकों की कमी देखी गई. जबकि वीकेंड में शाम के वक्त ही लोगों की भीड़ सिनेमाघर का रुख करती है.