बॉक्स ऑफिस पर टाइगर की दहाड़ जारी, दूसरे दिन 'बागी 2' ने कमाए इतने करोड़
रियल लाइफ कपल टाइगर श्रॉफ और दिशा पटानी की रील लाइफ जोड़ी को बॉक्स ऑफिस पर काफी पसंद किया जा रहा है.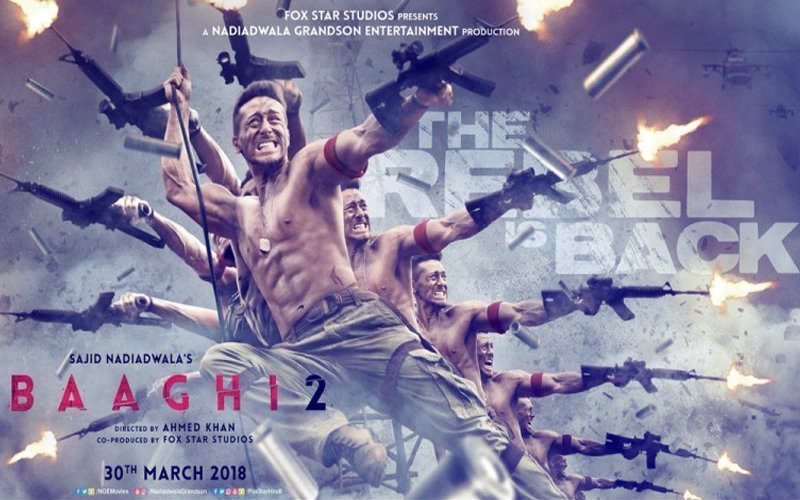 रियल लाइफ कपल टाइगर श्रॉफ और दिशा पटानी की रील लाइफ जोड़ी को बॉक्स ऑफिस पर काफी पसंद किया जा रहा है. इस शुक्रवार रिलीज हुई फिल्म 'बागी 2' को पहले क्रिटिक्स से अच्छा रिस्पांस मिला. जिसके बाद दर्शक भी इस फिल्म को काफी पसंद का रहे हैं. यही वजह रही कि पहले दिन 25 करोड़ से उपर की कमाई कर साल 2018 की सबसे बड़ी ओपनिंग हासिल करनेवाली फिल्म बन गई है. ऐसे में अब इस फिल्म के दूसरे दिन की कमाई का आंकड़ा भी अब सामने आ चुका है.
ट्रेड एनालिस्ट तरण आदर्श ने ट्विटर पर इस फिल्म के दूसरे दिन की कमाई का रिकॉर्ड शेयर करते हुए हैरानगी जताई है.
#Baaghi2 is a LOTTERY... Continues to SURPRISE [the trade] and SHOCK [the pessimists] with SENSATIONAL biz on Sat... Proves all calculations and assumptions wrong... Fri 25.10 cr, Sat 20.40 cr. Total: ₹ 45.50 cr. India biz.

— taran adarsh (@taran_adarsh) April 1, 2018
पहले दिन के मुकाबले दूसरे दिन इस फिल्म की कमाई में 5 करोड़ की गिरावट आयी है. बावजूद इसके दूसरे दिन ये फिल्म 20 करोड़ से ऊपर का आंकड़ा पार करने में कामयाब रही है. दो दिन के बाद इस फिल्म ने अब तक 45 करोड़ से उपर की कमाई कर ली है. जिसे एक बड़ी कामयाबी के तौर देखा जा रहा है.
आपको बता दे कि इस साल रणवीर, दीपिका और शाहिद कपूर की मच अवेटेड फिल्म 'पद्मावत' भी रिलीज हुई थी लेकिन पहले दिन उस फिल्म ने पहले दिन महज 18 करोड़ ही कमाए थे. जबकि अक्षय कुमार और अजय देवगन जैसे बड़े स्टार्स की फिल्में भी पहले दिन 11 करोड़ से उपर की ओपनिंग पाने में कामयाब नहीं रही.
ऐसे में टाइगर की इस कामयाबी को उनके करियर में एक बड़े जम्प के तौर पर देखा जा रहा है.