बॉक्स ऑफिस पर चल रहा है अक्षय कुमार की फिल्म केसरी का दबदबा, लगाई हाफ सेंचुरी
अक्षय कुमार और परिणीति चोपड़ा की फिल्म केसरी को क्रिटिक्स से अच्छे रिव्यू मिले हैं. तो अब बॉक्स ऑफिस पर भी ये फिल्म अच्छी कमाई कर रही है.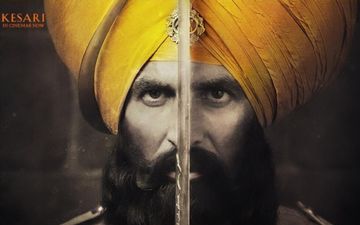 साल 2019 में भी अक्षय कुमार के लिए काफी स्पेशल साबित होता दिखाई दे रहा है. क्योंकि इस साल की अपनी पहली फिल्म से ही अक्की बॉक्स ऑफिस राज करते दिखाई दे रहे हैं. होली के मौके पर रिलीज हुई अक्षय कुमार की फिल्म केसरी ने अब तक बॉक्स ऑफिस पर दमदार परफॉर्मेंस दिखाई है. पहले दिन 21 करोड़ की कमाई करने वाली इस फिल्म के दूसरे दिन थोड़ी गिरावट जरूर देखी गई बावजूद इसके फिल्म ने 17 करोड़ के करीब का बिजनेस किया. ऐसे में अब इस इसके तीसरे दिन का कलेक्शन भी सामने आ चुका है.
ट्रेड एनालिस्ट तरण आदर्श ने फिल्म के तीसरे दिन की कमाई को सामने लाया है. तरण के मुताबिक केसरी के तीसरे दिन बढ़त देखी गई हालांकि ये पहले दिन की कमाई को क्रॉस नहीं कर पाई. लेकिन पहले वीकेंड में इसके कलेक्शन को 80 करोड़ तक पहुंचने की उम्मीद जताई जा रही है. गुरूवार को 21.06 करोड़ की कमाई की जबकि दूसरे दिन इस फिल्म ने 16.70 करोड़ कमाए थे लेकिन अब तीसरे दिन फिल्म 18.75 करोड़ कमाए हैं. जिससे फिल्म का कुल बिजनेस 56.51 करोड़ के करीब पहुंच चुका है. यह भी पढ़ें: फिल्म केसरी का नया गाना 'आज सिंह गरजेगा' आया सामने, शेर की तरह दहाड़ते दिखे अक्षय कुमार
#Kesari shows an upward trend on Day 3 [Sat]... Metros pick up, mass circuits good... Big Day 4 [Sun] on the cards... Eyes ₹ 80 cr [+/-] *extended* weekend... Thu 21.06 cr, Fri 16.70 cr, Sat 18.75 cr. Total: ₹ 56.51 cr. India biz.

— taran adarsh (@taran_adarsh) March 24, 2019
फिल्म केसरी 1897 में ब्रिटिश भारतीय सेना की एक छोटी सी टुकड़ी और अफगान सेना के बीच हुए बैटल ऑफ़ सारागढ़ी (सारागढ़ी का युद्ध) पर आधारित फिल्म है. इस युद्ध में ब्रिटिश भारतीय सेना के सिर्फ 21 सिक्ख जाबांजों 10 हजार की अफगान सेना का सामना किया था. इस फिल्म का ट्रेलर हर किसी को बहुत ही पसंद आया था. फिल्म के निर्माता करण जौहर है तो वही इस फिल्म को अनुराग सिंह ने डायरेक्ट किया है. यह भी पढ़ें: फिल्म केसरी को प्रमोट करती परिणीति चोपड़ा का मस्त-मस्त लुक आपका दिल चुरा लेगा
Image Credit: Film Kesari
They say the best things in life are free! India's favourite music channels 9XM, 9X Jalwa, 9X Jhakaas, 9X Tashan, 9XO are available Free-To-Air. Make a request for these channels from your Cable, DTH or HITS operator.