Box Office collection Day 1: जानिए रिलीज़ के दिन सोनाक्षी सिन्हा की फिल्म हैप्पी फिर भाग जाएगी ने की कितनी कमाई
फिल्म के ट्रेलर और गानों को लोगों ने खूब पसंद किया. फिल्म को क्रिटिक्स की तरफ से मिला जुला रिव्यू मिला और अब फिल्म के पहले दिन का बॉक्स ऑफिस कलेक्शन सामने आ चुका है.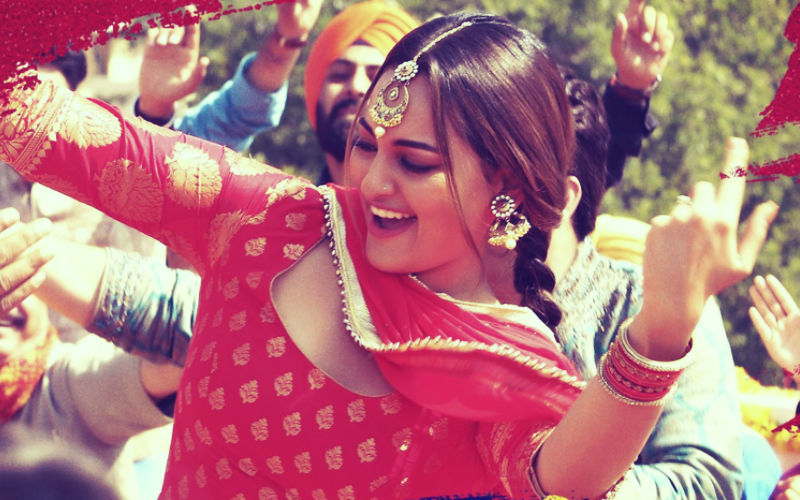 सोनाक्षी सिन्हा, डायना पेंटी, जिमी शेरगिल, अली फज़ल, जस्सी गिल स्टारर फिल्म हैप्पी भाग जाएगी इस शुक्रवार को रिलीज़ हुई. ये फिल्म साल 2016 में आई फिल्म हैप्पी भाग जाएगी का सिक्वल है. फिल्म के ट्रेलर और गानों को लोगों ने खूब पसंद किया. इस फिल्म से जस्सी गिल ने अपना बॉलीवुड डेब्यू किया है. फिल्म को क्रिटिक्स की तरफ से मिला जुला रिव्यू मिला और अब फिल्म के पहले दिन का बॉक्स ऑफिस कलेक्शन सामने आ चुका है.
फिल्म को पहले दिन स्लो स्टार्ट मिला है. ट्रेड एनालिस्ट तरण आदर्श ने फिल्म का बॉक्स ऑफिस कलेक्शन शेयर करते हुआ लिखा कि पहले दिन इसे धीमी शुरुआत मिली है. टीके रहने के लिए वीकेंड पर अच्छे ग्रोथ की जरुरत है. फिल्म ने पहले दिन 2.70 करोड़ का बिजनेस किया है जबकि पहले पार्ट ने 2.32 करोड़ की कमाई की थी पहले दिन.
#HappyPhirrBhagJayegi has a slow start on Day 1... Fared better in North... Needs to witness substantial growth over the weekend + maintain a strong trend on weekdays to leave a mark... Fri ₹ 2.70 cr. India biz... First part had collected ₹ 2.32 cr on Day 1.

— taran adarsh (@taran_adarsh) August 25, 2018
स्पॉटबॉय.कॉम के एडिटर विक्की ललवानी को इस फिल्म में कुछ ख़ास इम्प्रेस नहीं किया. उन्होंने फिल्म को 3 स्टार दिए.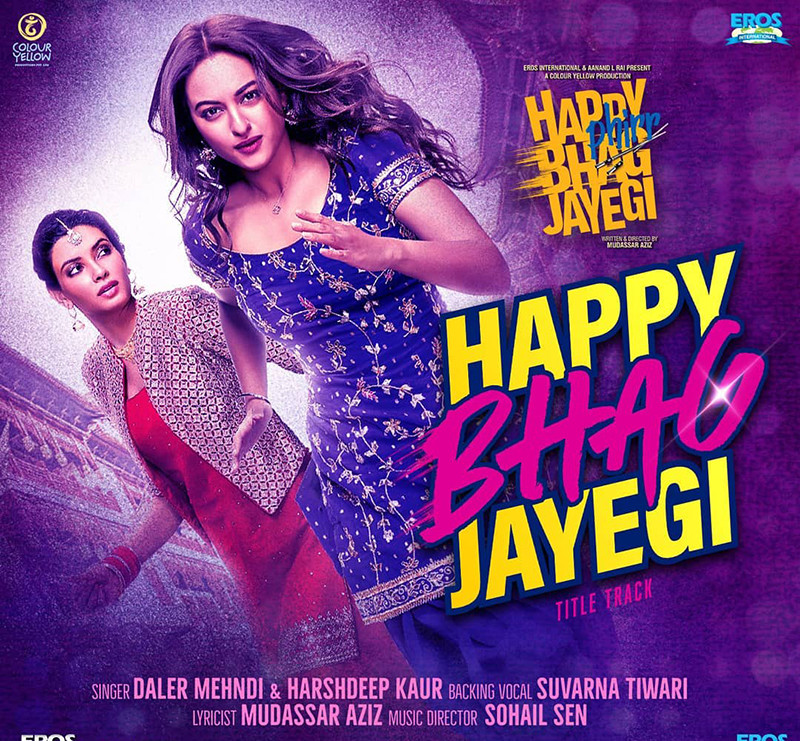 बता दें, फिल्म रिलीज़ के पहले हमने फिल्म के डायरेक्टर से पुछा था कि हैप्पी हमेशा भाग क्यों जाती है. जिसका जवाब देते हुए उन्होंने कहा था, "हैप्पी ना केवल सिर्फ है भागने वाला किरदार है. हैप्पीनेस (खुशियां) एक इमोशन है जिसका ख्याल हम ना रखें तो वो ज्यादा देर तक हमारी ज़िन्दगी में नहीं रहती. और मेरे लिए सोनाक्षी और डायना जो ये किरदार निभा रहीं हैं वो इन इमोशन का प्रतिक है. और यही से ये टाइटल आया है".
चलिए देखते हैं वीकेंड पर फिल्म क्या कमाल दिखाती है.