Box Office Report: चल गया रानी मुख़र्जी की 'हिचकी' का जादू, फिल्म ने पहले वीकेंड कमाएं 15.35 करोड़
एक्ट्रेस रानी मुख़र्जी की कमबैक फिल्म हिचकी को क्रिटिक्स की तरफ से अच्छा रिव्यू मिला. फिल्म की वाहवाही उन बॉलीवुड स्टार्स ने भी की जिसने फिल्म देखि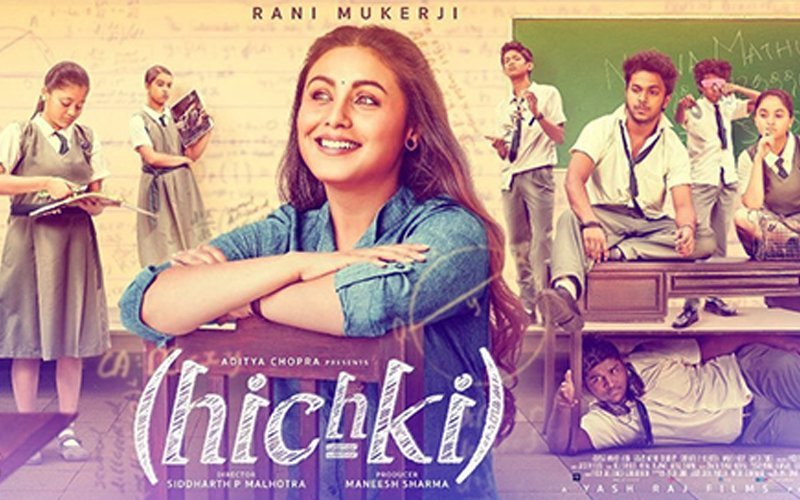 एक्ट्रेस रानी मुख़र्जी की कमबैक फिल्म हिचकी को क्रिटिक्स की तरफ से अच्छा रिव्यू मिला. फिल्म की वाहवाही उन बॉलीवुड स्टार्स ने भी की जिसने फिल्म देखि. बेटी आदिरा के जन्म के बाद ये रानी की पहली फिल्म है. फिल्म ने पहले दिन शुक्रवार को 3.30 करोड़ का बिजनेस किया था. दूसरे दिन शनिवार को 5.35 करोड़.
पहले दिन और दूसरे दिन के मुकाबले तीसरे दिन फिल्म की कमाई में काफी उछाल आया है. तीसरे दिन हिचकी ने 6.70 करोड़ का बिजनेस किया. फिल्म ने पहले वीकेंड कुल 15.35 करोड़ का बिजनेस कर लिया है. ट्रेड एनालिस्ट तरण आदर्श ने इसकी जानकारी ट्विटर पर दी.
#Hichki finds appreciation from audience and applause from critics... Goes from strength to strength with each passing day... Will have to stay stronger over weekdays now... Fri 3.30 cr, Sat 5.35 cr, Sun 6.70 cr. Total: ₹ 15.35 cr [961 screens]. India biz.

— taran adarsh (@taran_adarsh) March 26, 2018
फिल्म को माउथ पब्लिसिटी भी अच्छी मिल रही है जिसके चलते वीकेंड पर फिल्म की कमाई में उछाल आ सकता है. बता दें, फिल्म का कुछ हिस्सा ब्रैड कोहेन की ज़िन्दगी पर आधारीत है. फिल्म के ट्रेलर रिलीज़ के बाद रानी ने कहा था कि ट्रेलर को मिली प्रक्रिया से वो बेहद खुश हैं और वो उम्मीद करती हैं कि ये और भी बढेगा.
स्पॉटबॉय.कॉम के एडिटर विक्की ललवानी ने फिल्म को 4 स्टार दिए.
देखते हैं फिल्म आगे क्या कमाल दिखाती है.