जानिए पहले वीकेंड में वरुण धवन की फिल्म 'अक्टूबर' की कमाई कितने करोड़ रुपए रही
शुक्रवार को बॉक्स ऑफिस पर वरुण धवन और बनिता संधू की फिल्म 'अक्टूबर' रिलीज हुई. फिल्म बदलापुर के बाद वरुण धवन एक बार फिर सीरियस किरदार में नजर आए हैं. फिल्म में उनके अभिनय की सबने तारीफ की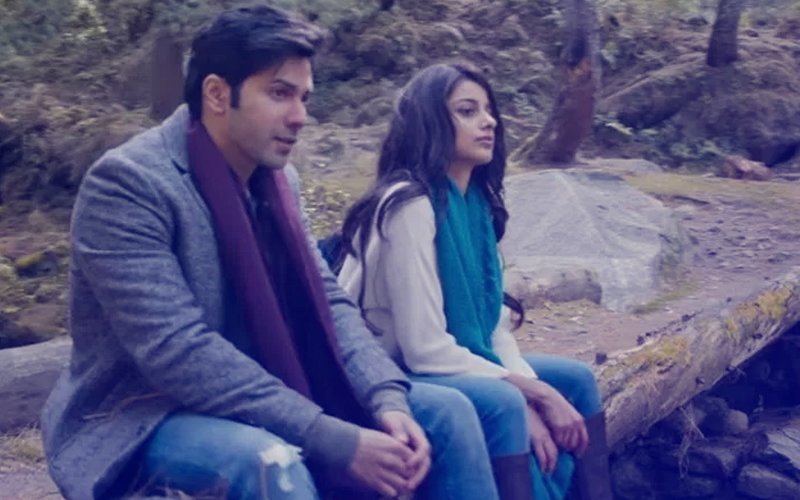 शुक्रवार को बॉक्स ऑफिस पर वरुण धवन और बनिता संधू की फिल्म 'अक्टूबर' रिलीज हुई. फिल्म बदलापुर के बाद वरुण धवन एक बार फिर सीरियस किरदार में नजर आए हैं. फिल्म में उनके अभिनय की सबने तारीफ की. क्रिटिक्स से लेकर दर्शकों तक को वरुण की एक्टिंग बेहद पसंद आई. ऐसे में अब इस फिल्म के पहले वीकेंड की कमाई का आंकड़ा सामने आ चुका है. पहले दिन 5 करोड़ की कमाई करनेवाली इस फिल्म ने शनिवार को 7 करोड़ से उपर की कमाई की. जिसके बाद अब फिल्म के रविवार का भी कलेक्शन सामने आ चुका है. शनिवार के मुकाबले रविवार को कलेक्शन में थोड़ी बढ़त देखने को मिली. आइये जानते है फिल्म ने 3 दिनों में कुल कितनी कमाई की.
ट्रेड एनालिस्ट तरण आदर्श ने सोशल मीडिया पर फिल्म के पहले वीकेंड का कलेक्शन शेयर करते हुए बताया कि शुक्रवार को धीमी शुरुआत के बाद 'अक्टूबर' ने शनिवार और रविवार को ठीक-ठाक बिजनेस किया. रविवार को इस फिल्म ने 7.74 करोड़ की कमाई की. जिसके बाद फिल्म की कुल कमाई 20 करोड़ के पार हो चुकी हैं. ऐसे में अब सब कुछ वीकडे के कलेक्शन पर निर्भर करता हैं.
#October witnessed ample growth on Sat and Sun, after a slow start on Fri morning/noon... While the trending is healthy, it's all about maintaining the pace on weekdays now... Fri 5.04 cr, Sat 7.47 cr, Sun 7.74 cr. Total: ₹ 20.25 cr. India biz.

— taran adarsh (@taran_adarsh) April 16, 2018
स्पॉटबॉय.कॉम के एडिटर विक्की ललवानी ने फिल्म को 4 स्टार दिए हैं. उन्होंने अपने रिव्यू में लिखा, "वरुण ने एक बार फिर साबित कर किया (बदलापुर के बाद) कि वो सिर्फ एक नाचने वाले स्टार नहीं जो लोगों को सिर्फ हसाए. ये धवन एक एक्टर है. ये शूजित सिरकार और जूही चतुर्वेदी के कॉम्बो का बॉलीवुड को एक तोहफा है.