Dhadak Box Office Collection: जान्हवी कपूर और ईशान खट्टर की फिल्म की कमाई में आया 25% का उछाल...
फिल्म के पहले वीकेंड का बॉक्स ऑफिस कलेक्शन सामने आ चुका है और यकीन मानिये, जान्हवी औरे ईशान की इस फिल्म ने कई बड़े स्टार्स की फिल्मों को पछाड़ दिया है.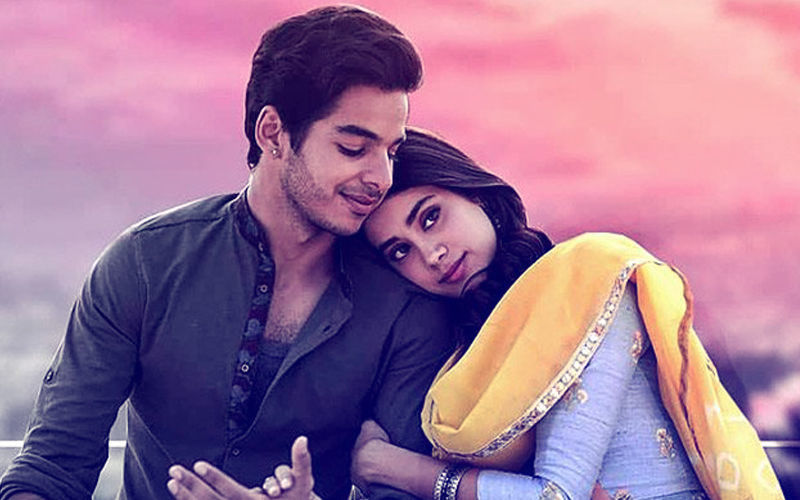 जान्हवी कपूर और ईशान खट्टर की फिल्म धड़क बॉक्स ऑफिस पर खूब धमाल मचा रही है. फिल्म को ना केवल क्रिटिक्स की तरफ से अच्छा रिव्यू मिला बल्कि ऑडियंस भी इसे अपना खूब प्यार दे रही है. फिल्म के पहले वीकेंड का बॉक्स ऑफिस कलेक्शन सामने आ चुका है और यकीन मानिये, जान्हवी औरे ईशान की इस फिल्म ने कई बड़े स्टार्स की फिल्मों को पछाड़ दिया है.
फिल्म ने पहले दिन शुक्रवार को 8.71 करोड़ का बिजनेस किया. दूसरे दिन शनिवार को 11.04 करोड़ और तीसरे दिन रविवार को फिल्म ने 13.92 करोड़ की कमाई की और इसी के चलते फिल्म ने 3 दिन में 33.67 करोड़ का बिजनेस कर लिया है.
ट्रेड एनालिस्ट तरण आदर्श ने फिल्म के बॉक्स ऑफिस कलेक्शन को अपने ट्विटर अकाउंट पर शेयर किया.
And the BO numbers do the talking... #Dhadak packs an IMPRESSIVE TOTAL in its opening weekend... A consistent run on weekdays will help put up a STRONG Week 1 total... Fri 8.71 cr, Sat 11.04 cr, Sun 13.92 cr. Total: ₹ 33.67 cr. India biz.

— taran adarsh (@taran_adarsh) July 23, 2018
स्पॉटबॉय.कॉम ने एडिटर विक्की ललवानी ने फिल्म को 4 स्टार दिए.
आने वाले दिनों में शशांक खैतान के डायरेक्शन में बनी इस फिल्म के कलेक्शन में और उछाल आने की उम्मीद है. बात करें ईशान खट्टर और जान्हवी के ऑन स्क्रीन केमिस्ट्री की तो ये हम ट्रेलर और गानों में ही देख चुके हैं. फिल्म के प्रमोशन के दौरान भी दोनों की ये केमिस्ट्री साफ देखने को मिली.
बता दें, कई महीनो से जान्हवी कपूर और ईशान खट्टर की फिल्म 'धड़क' का इंतज़ार फैन्स बेसरी से कर रहे थे और इसके पीछे दो वजह है. पहली कि ये श्रीदेवी की बेटी जान्हवी की डेब्यू फिल्म है और दूसरी क्योंकि ये मराठी सुपरहिट फिल्म 'सैराट' का हिंदी रीमेक है. फिल्म का ट्रेलर और गानों को लोगों ने खूब पसंद किया और कल 20 जुलाई को आखिरकार फिल्म रिलीज़ हुई.