बॉक्स ऑफिस पर तीसरे दिन भी चला स्त्री का जादू, कमाई हुई 31 करोड़ के पार
रिलीज के तीसरे दिन 13.26 करोड़ रुपये की कमाई के साथ, श्रद्धा कपूर और राजकुमार राव अभिनीत ने इस सप्ताहांत कुल 31.26 करोड़ की कमाई कर चुकी है.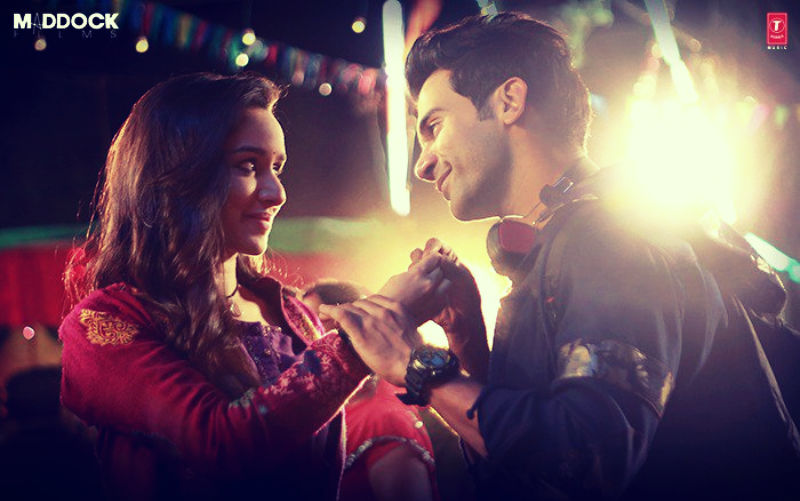 इस शुक्रवार दर्शकों को श्रद्धा कपूर और राजकुमार राव अभिनीत बॉलीवुड की सबसे पसंदीदा डरावनी कॉमेडी में से एक देखने मिली
.
स्त्री के साथ
,
श्रद्धा कपूर ने अपनी धमाकेदार वापसी की है!
रिलीज के तीसरे दिन
13.26
करोड़ रुपये की कमाई के साथ
,
श्रद्धा कपूर और राजकुमार राव अभिनीत ने इस सप्ताहांत कुल
31.26
करोड़ की कमाई कर चुकी है
.
इतना ही नहीं

,

श्रद्धा कपूर की

'

स्त्री

'

राजकुमार राव की पहले दिन सबसे ज़्यादा कमाई करने वाली फ़िल्म बन गयी है

.
जबकि श्रद्धा कपूर के लिए
2014
में आई फ़िल्म
'
एक विलेन
'
लगभग
16
करोड़ की कमाई के साथ सबसे बड़ी ओपनिंग में से एक थी
,
वही स्त्री ने राजकुमार को उनकी अब तक की सबसे बड़ी ओपनिंग करने वाली दे दी है
.
All estimations and calculations go for a toss... #Stree wreaks havoc at ticket counters... Multiplexes, single screens, metros, mass circuits - this one has worked across the board... Fri 6.82 cr, Sat 10.87 cr, Sun 13.57 cr. Total: ₹ 31.26 cr. India biz.

— taran adarsh (@taran_adarsh) September 3, 2018
दिलचस्प बात यह है कि राजकुमार राव अपने अब तक के करियर में ऐश्वर्या राय बच्चन
,
कंगाना रणावत
,
विद्या बालन
,
सोनम कपूर जैसी हीरोइनों के साथ काम कर चुके है लेकिन श्रद्धा कपूर की स्त्री के साथ राजकुमार अपने करियर का नया रिकॉर्ड बनाने में सफ़ल रहे है
.
फिल्म में राजकुमार राव और श्रद्धा कपूर की दिलचस्प केमिस्ट्री के लिए दर्शकों और आलोचकों से सकारात्मक प्रतिक्रिया प्राप्त हो रही है
.
फ़िल्मी प्रेमियों को अपनी तरफ़ आकर्षित कर के दोनों की यह फ़िल्म बॉक्स ऑफिस पर धूम मचा रही है
.