बॉक्स ऑफिस पर नहीं थम रही है सिंबा की रफ्तार, पहले वीकेंड का कलेक्शन हो गया इतने करोड़
रणवीर सिंह और सारा अली खान की फिल्म सिंबा की दहाड़ बॉक्स ऑफिस पर लगातार बढ़ती जा रही है और आनेवाले साल में भी इसका जलवा कम होता नहीं दिखाई दे रहा है.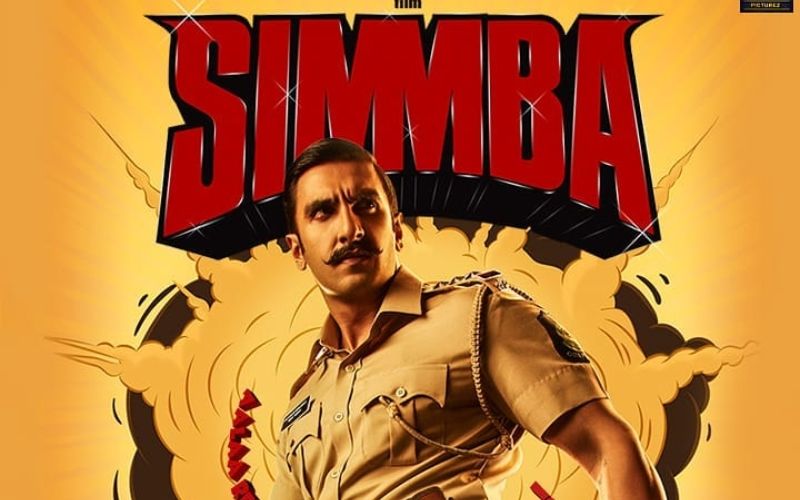 रणवीर सिंह और दीपिका पादुकोण के लिए साल 2018 बेहद ही खास रहा है. इस साल ये दोनों ना केवल शादी के बंधन में बंधे बल्कि इनकी फिल्मों ने भी बॉक्स ऑफिस पर शानदार बिजनेस किया है. फिलहाल रणवीर सिंह की फिल्म सिंबा सिनेमाघरों में रिलीज हो चुकी है. रिलीज के साथ ही ये फिल्म छा चुकी है. पहले दिन 20 करोड़ और दूसरे दिन 23 करोड़ का बिजनेस करने के बाद तीसरे दिन इस फिल्म के बिजनेस में और भी उछाल दर्ज किया गया. जिसे देखने के बाद फिल्म के मेकर्स की चेहरे पर खुशी आना लाजमी है.

ट्रेड एनालिस्ट तरण आदर्श ने फिल्म सिंबा के पहले वीकेंड के कलेक्शन को सामने लाया है. तरण ट्वीट करके बताया कि तीसरे दिन फिल्म के बिजनेस में 33 प्रतिशत का उछाल देखा गया. 20 और 23 करोड़ कमाने के बाद तीसरे दिन फिल्म ने 31 करोड़ के उपर का बिजनेस किया. जिसके बाद फिल्म के पहले वीकेंड का कलेक्शन 75 करोड़ तक पहुंच गया.
#Simmba sets the BO on 🔥🔥🔥 on Day 3... Has a fantastic weekend... Growth on Day 3 [vis-à-vis Day 2]: 33.13%... Should record solid numbers today [31 Dec] and tomorrow [1 Jan]… Fri 20.72 cr, Sat 23.33 cr, Sun 31.06 cr. Total: ₹ 75.11 cr. India biz.

— taran adarsh (@taran_adarsh) December 31, 2018
सिंबा की कमाई में आगे भी ये रफ्तार देखी जा सकती हैं. न्यू ईयर के मौके पर लोग सिंबा देखने सिनेमाघरों का रुख कर सकते हैं. ऐसे में 100 करोड़ का मार्क ये फिल्म आगे 2 दिन में क्रॉस कर ले तो हैरानगी नहीं होनी चाहिए.
आपको बता दे कि स्पॉटबॉय एडिटर विक्की लालवानी ने फिल्म सिंबा और रणवीर सिंह की जमकर तारीफ की हैं और फिल्म को 3.5 स्टार दिए है.
Image Credit: Instagram/Ranveer Singh