रणवीर सिंह को मिला नए साल का तोहफा, 5 दिन में फिल्म सिंबा ने कमा लिए इतने करोड़
जब से रणवीर सिंह की फिल्म सिंबा सिनेमाघरों में रिलीज हुई है तभी से ये फिल्म बॉक्स ऑफिस पर छप्पड़ फाड़ कमाई कर रही हैं. जानिए कुल कमाई.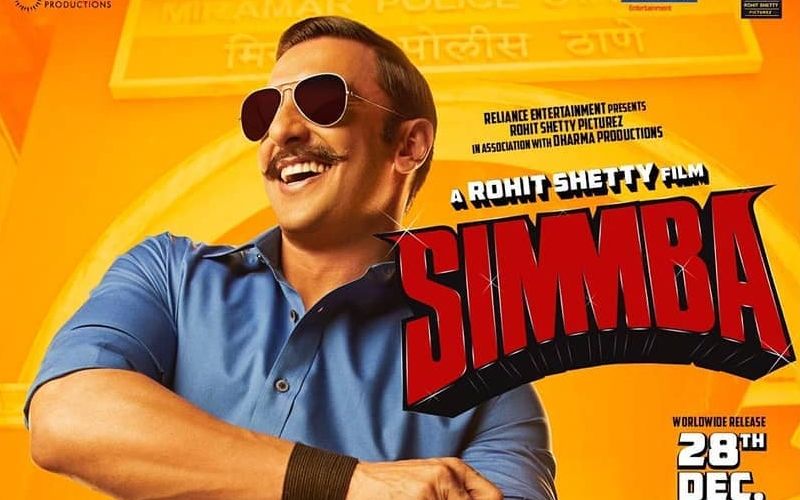 सिंबा बन रणवीर सिंह ने बॉक्स ऑफिस पर ऐसी दहाड़ लगाई कि अब इस फिल्म पर हो रही है पैसों को बारिश. कहने का मतलब यह है कि रणवीर सिंह और सारा अली खान की इस फिल्म का बॉक्स ऑफिस पर डंका बज रहा है. यही वजह है जो इस फिल्म ने 5 दिन में ही 125 करोड़ के करीब का कारोबार कर लिया है. दरअसल रिलीज के साथ ही सिंबा का दम बॉक्स ऑफिस पर दिखाई दे रहा है. पहले दिन 20 करोड़, दूसरे दिन 23 करोड़, तीसरे दिन 31 करोड़ और चौथे दिन 21 करोड़ से अधिक की कमाई करने वाली इस फिल्म ने पांचवे दिन एक बार फिर रफतार पकड़ी और 28 करोड़ से अधिक का बिजनेस कर लिया.
ट्रेड एनालिस्ट तरण आदर्श ने ट्वीट करके फिल्म की कुल कमाई के आंकड़े को सामने लाया है. तरण के मुताबिक सिंबा ने 5 दिन में 124.54 करोड़ का बिजनेस कर लिया है.
#Simmba starts 2019 with a big bang... Runs riot at the BO on Day 5 [1 Jan 2019]... Is truly UNSTOPPABLE... Ranveer's fourth film to cross ₹ 100 cr mark... Fri 20.72 cr, Sat 23.33 cr, Sun 31.06 cr, Mon 21.24 cr, Tue 28.19 cr. Total: ₹ 124.54 cr. India biz.

— taran adarsh (@taran_adarsh) January 2, 2019
आपको बता दे कि फिल्म सिंबा को क्रिटिक्स से अच्छे रिव्यू मिले है तो वहीं दर्शक भी फिल्म को काफी पसंद कर रहे हैं. यही वजह है फिल्म को देखने के लिए सिनेमाघरों में अच्छी भीड़ इक्कठा हो रही है. वैसे अभी इस फिल्म के एक वीक खत्म होने में 2 दिन का समय है. ऐसे में सिंबा का दम आगे भी इसी तरह जारी रहेगा ये देखना दिलचस्प होगा.
फिलहाल रणवीर सिंह अपनी पत्नी दीपिका पादुकोण संग हनीमून मनाने गए हुए हैं. 4 तारीख को दीपिका का जन्मदिन है शादी के बाद ये एक पत्नी के तौर उनका ये पहला जन्मदिन है.
Image Credit: Instagram/Ranveer Singh