Tumbbad Box Office collection: कई बड़ी फिल्मों पर भारी पड़ी 'तुम्बाड', 3 दिन में कमाएं इतने करोड़
इस फिल्म ने शुक्रवार को 65 लाख और शनिवार को 1.15 करोड़ एकत्र किए और रविवार को 1.45 करोड़ रुपये की कमाई करने के बाद, यह फ़िल्म अब तक बॉक्स ऑफिस पर कुल 3.25 करोड़ रुपये एकत्र कर चुकी है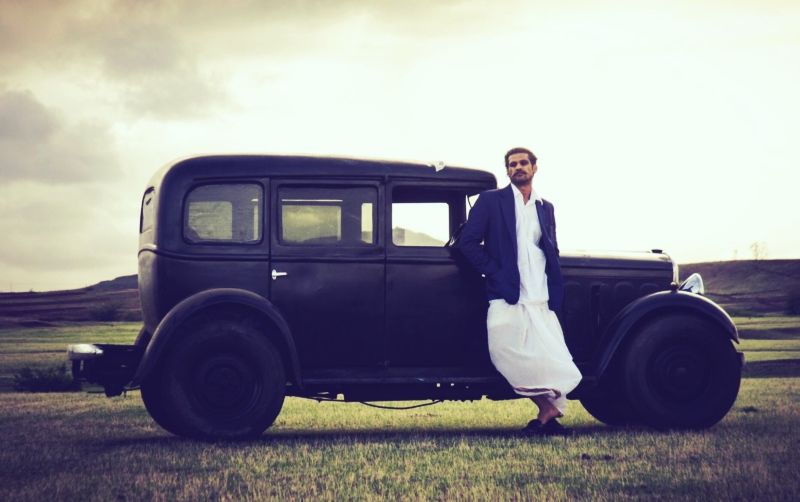 ऐसा लगता है कि सोहम शाह की 'तुम्बाड' ने दर्शकों को निश्चित रूप से बहुत प्रभावित कर लिया है क्योंकि फिल्म रविवार के दिन 1.45 करोड़ रुपये एकत्र करने में सफ़ल रही है. इस फिल्म ने शुक्रवार को 65 लाख और शनिवार को 1.15 करोड़ एकत्र किए और रविवार को 1.45 करोड़ रुपये की कमाई करने के बाद, यह फ़िल्म अब तक बॉक्स ऑफिस पर कुल 3.25 करोड़ रुपये एकत्र कर चुकी है.
तुम्बाड ने फैंटेसी और डरावनी कहानी के अविश्वसनीय मिश्रण के साथ, सिनेमा की एक पूरी तरह से अलग शैली दर्शकों के सामने पेश की है. यह फिल्म एक सुखद अनुभव प्रदान करती है जो हमें रोमांच और भय की रोलर कोस्टर सवारी का अनुभव करा देती है. इस फिल्म को दर्शकों से जबरदस्त प्रतिक्रिया प्राप्त हो रही है और फिल्म के मुख्य अभिनेता सोहम शाह ने तलवार के बाद एक बार फिर दर्शकों का दिल जीत लिया हैं.
#Tumbbad showed positive trending over the weekend, but the overall total remains low... Will have to maintain an upwardly steady trend on weekdays for a satisfactory total... Fri 65 lakhs, Sat 1.15 cr, Sun 1.45 cr. Total: ₹ 3.25 cr. India biz.

— taran adarsh (@taran_adarsh) October 15, 2018
कोंकणस्थ ब्राह्मण की उत्कृष्टता और जीवनशैली की झलक प्रदान करते हुए, फिल्म के शानदार दृश्य दर्शकों को प्राचीन और सांस्कृतिक महाराष्ट्र के अंदरूनी हिस्सों की यात्रा पर ले जाएंगे. कल्पना, एक्शन, भय और डर की झलक के साथ आनंद एल राय की तुम्बाड एक रोमांचकारी रोलर कॉस्टर सवारी की तरह होगी जो दर्शकों का मनोरंजन करते हुए मनुष्य के लालची व्यक्तित्व पर सवाल उठाते हुए नज़र आएगी.
सोहम शाह की यह बहू महत्वाकांक्षी परियोजना छह साल की रोलर कोस्टर सवारी की तरह रही है, जबकि आयनंद एल राय ने फिल्म को शैली-परिभाषित फिल्म के रूप में परिभाषित किया है. कलर येलो प्रोडक्शंस और लिटिल टाउन फिल्म्स प्रोडक्शन के सहयोग के साथ, 'तुम्बाड' इरोज इंटरनेशनल और आनंद एल राय की प्रस्तुति है. 'फिल्म आई वेस्ट' और 'फिल्मगेट फिल्म्स' द्वारा सह-निर्मित तुम्बाड सिनेमाघरों में धूम मचा रही है.