Stree, Yamla Pagla Deewana Phir Se Box-Office Collection, Day 1: बॉलीवुड के देओल एक्टर्स पर भारी पड़े राजकुमार राव
दोनों फिल्मों के पहले बॉक्स ऑफिस कलेक्शन सामने आ चुकी है. जहां स्त्री को क्रिटिक की तरफ से अच्छा रिव्यू मिला वहीं YPD को मिलाजुला रिव्यू मिला है.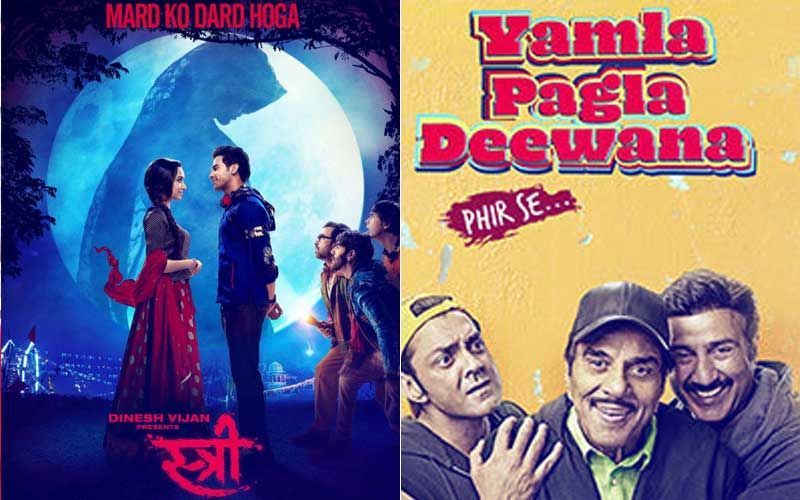 इस हफ्ते बॉक्स ऑफिस पर दो फिल्में रिलीज़ हुई है. एक है श्रद्धा कपूर और राजकुमार राव की फिल्म स्त्री और दूसरी है सनी देओल, बॉबी देओल और धर्मेन्द्र की फिल्म यमला पगला दीवाना फिर से. दोनों फिल्मों के पहले बॉक्स ऑफिस कलेक्शन सामने आ चुकी है. जहां स्त्री को क्रिटिक की तरफ से अच्छा रिव्यू मिला वहीं YPD को मिलाजुला रिव्यू मिला है.
बात करते हैं यमला पगला दीवाना फिर से की जिसका पहला इंस्टालमेंट काफी अच्छा था जबकि दूसरा हिस्स बेहद बोरिंग और फ्लॉप था. दुर्भाग्य से तीसरा वाला तो और भी बकवास है और रिलीज़ के पहले दिन सिर्फ 1.50-1.75 करोड़ का बिजनेस.
Boxoffice can be most unpredictable, but that's the beauty of this business... #Stree takes a bigger start than the bigger-in-cast #YamlaPaglaDeewanaPhirSe... Proves, phir se [yet again], Fridays can be sooo unpredictable!

— taran adarsh (@taran_adarsh) August 31, 2018
दूसरी तरफ, राजकुमार और श्रद्धा कपूर स्टारर स्त्री को पहले दिन अच्छा स्टार्ट मिला है. फिल्म ने पहले दिन 6.82 करोड़ का बिजनेस किया. फिल्म में श्रद्धा कपूर की एक्टिंग ने निराश किया है लेकिन राजकुमार राव एक बार फिर दिल जेट रहे हैं.
देखना होगा वीकेंड पर दोनों फिल्में क्या कमाल करती है.