Box Office: धीमी शुरुआत के बाद फिल्म 'अक्टूबर' के दूसरे दिन की कमाई में आया जबरदस्त उछाल
इस शुक्रवार बॉक्स ऑफिस पर वरुण धवन की फिल्म 'अक्टूबर' रिलीज हो चुकी हैं. इस फिल्म को क्रिटिक्स से अच्छा रिव्यू मिला. लेकिन पहले दिन ये फिल्म दर्शकों को सिनेमाघर तक खींच पाने में कामयाब नहीं हो पाई. लेकिन दूसरे दिन फिल्म के बिजनेस में जबरदस्त उछाल देखने को मिल रहा है.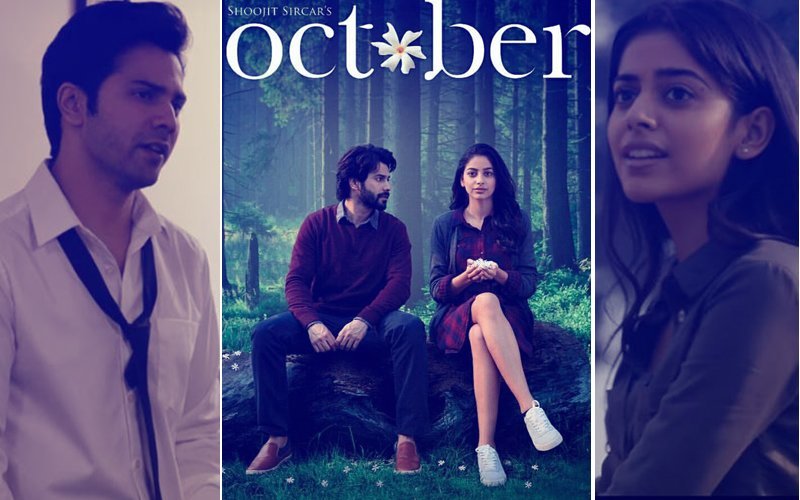 इस शुक्रवार बॉक्स ऑफिस पर वरुण धवन की फिल्म 'अक्टूबर' रिलीज हो चुकी हैं. इस फिल्म को क्रिटिक्स से अच्छा रिव्यू मिला. लेकिन पहले दिन ये फिल्म दर्शकों को सिनेमाघर तक खींच पाने में कामयाब नहीं हो पाई. इसलिए पहले दिन ये फिल्म सिर्फ 5 करोड़ के करीब की कमाई ही कर पाई. लेकिन दूसरे दिन फिल्म के बिजनेस में जबरदस्त उछाल देखने को मिल रहा है. इस फिल्म के दूसरे दिन की कमाई में 48 प्रतिशत से अधिक जम्प देखने को मिल रहा हैं.
ट्रेड एनालिस्ट तरण आदर्श ने सोशल मीडिया पर फिल्म के दूसरे दिन के कलेक्शन को शेयर किया है.
#October shows a SUPER 48.21% GROWTH on Sat... Metros/plexes are clearly contributing heavily to the revenue... Should continue the upward trend on Sun... Fri 5.04 cr, Sat 7.47 cr. Total: ₹ 12.51 cr. India biz.

— taran adarsh (@taran_adarsh) April 15, 2018
वरुण धवन को ज्यादातर मस्ती भरी फिल्में करते देखा गया है. लेकिन फिल्म 'अक्टूबर' में बेमिसाल एक्टिंग करके वरुण ने सबका दिल जीत लिया. इस फिल्म को शूजित सिरकार ने डायरेक्ट किया है.
स्पॉटबॉय.कॉम के एडिटर विक्की ललवानी ने फिल्म को 4 स्टार दिए हैं. उन्होंने अपने रिव्यू में लिखा
, "
वरुण ने एक बार फिर साबित कर किया (बदलापुर के बाद) कि वो सिर्फ एक नाचने वाले स्टार नहीं जो लोगों को सिर्फ हसाए. ये धवन एक एक्टर है. ये शूजित सिरकार और जूही चतुर्वेदी के कॉम्बो का बॉलीवुड को एक तोहफा है.