Box Office: वरुण धवन की फिल्म अक्टूबर ने पहली दिन की 5.04 करोड़ की कमाई
वरुण की फिल्म 'अक्टूबर' को क्रिटिक्स की तरफ से अच्छा रिव्यू मिला और अब फिल्म के पहले दिन का बॉक्स ऑफिस कलेक्शन सामने आ गया है.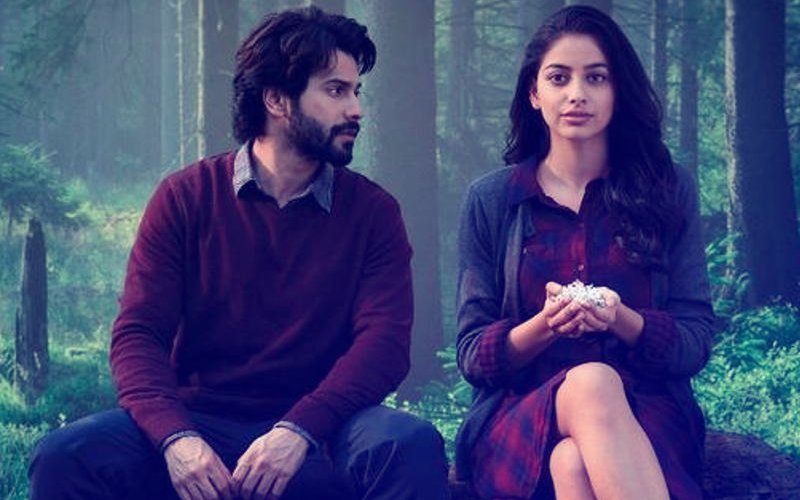 बॉलीवुड एक्टर वरुण धवन को ज्यादातर फन फिल्में करते देखा गया है. लेकिन फिल्म बदलापुर से उन्होंने साबित कर दिया कि वो किसी भी तरह का किरदार निभा सकते हैं. और अब फिल्म अक्टूबर में बेमिसाल एक्टिंग करके वरुण ने फिर से हमें अपना दीवाना बना लिया है. वरुण की फिल्म 'अक्टूबर' को क्रिटिक्स की तरफ से अच्छा रिव्यू मिला और अब फिल्म के पहले दिन का बॉक्स ऑफिस कलेक्शन सामने आ गया है.
शूजित सिरकर के डायरेक्शन में बनी वरुण धवन की फिल्म अक्टूबर को हर तरफ से प्यार मिल रहा है. फिल्म ने बॉक्स ऑफिस पर पहले दिन 5.04 करोड़ का बिजनेस किया है.
ट्रेड एनालिस्ट सोशल मीडिया पर फिल्म के कलेक्शन को शेयर किया है.
#October has a slow start... Biz will have to witness miraculous growth over the weekend + maintain a strong trend on weekdays to leave a mark... Word of mouth is extremely mixed... Fri ₹ 5.04 cr. India biz.

— taran adarsh (@taran_adarsh) April 14, 2018
तरण आदर्श ने लिखा कि फिल्म अक्टूबर को स्लो स्टार्ट मिला है. फिल्म को बने रहने के लिए वीकेंड पर अच्छा बिजनेस करना होगा.
स्पॉटबॉय.कॉम के एडिटर विक्की ललवानी ने फिल्म को 4 स्टार दिए हैं. उन्होंने अपने रिव्यू में लिखा, "वरुण ने एक बार फिर साबित कर किया (बदलापुर के बाद) कि वो सिर्फ एक नाचने वाले स्टार नहीं जो लोगों को सिर्फ हसाए. ये धवन एक एक्टर है. ये शूजित सिरकार और जूही चतुर्वेदी के कॉम्बो का बॉलीवुड को एक तोहफा है.
अक्टूबर को अच्छी माउथ पब्लिसिटी मिल रही है. ना केवल क्रिटिक्स की तरफ से बल्कि जनता भी फिल्म की सराहना कर रही है. उम्मीद की जा सकती है कि फिल्म वीकेंड पर अच्छा बिजनेस करेगी.