बीते जमाने की मशहूर एक्ट्रेस गीता कपूर का वृद्धाआश्रम में हुआ निधन
फिल्म पाकीजा से मशहूर हुई एक्ट्रेस गीता कपूर का आज शनिवार सुबह 9 बजे मुंबई के एक वृद्धाश्रम में निधन हो गया. वो पिछले एक साल से अपने बच्चों का इंतज़ार कर रही थी. लेकिन उनसे मिलने कोई नहीं आया. जिसके बाद आज उनका देहांत हो गया.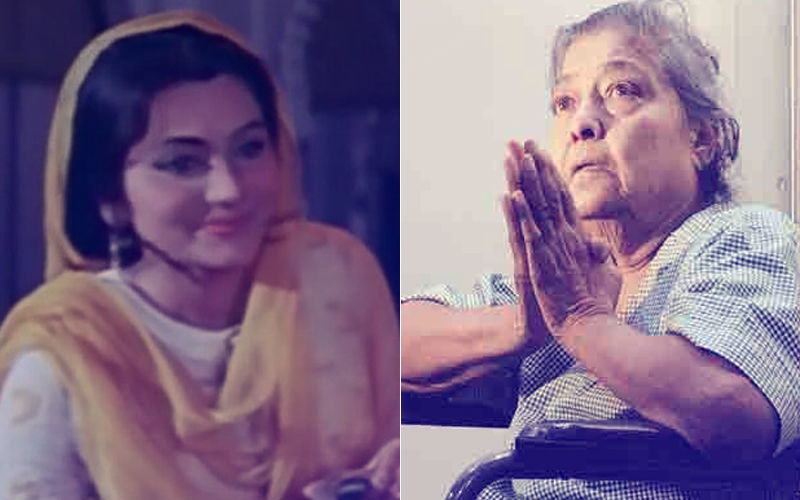 फिल्म पाकीजा से मशहूर हुई एक्ट्रेस गीता कपूर का आज शनिवार सुबह 9 बजे मुंबई के एक वृद्धाश्रम में निधन हो गया. उनके निधन की जानकरी फिल्म प्रोड्यूसर अशोक पंडित के जरिए लोगों को मिली. अशोक ने अपने ट्विटर हैंडल से एक वीडियो भी शेयर किया है, जिसमें गीता का पार्थिव शरीर नजर आ रहा है. आपको बता दे कि कमाल अमरोही की फिल्म पाकीजा में गीता ने राजकुमार की दूसरी पत्नी का किरदार निभाया था. गीता के बारे में खबर तब सामने आयी जब उनके बच्चे उन्हें ओल्ड एज होम में छोड़कर चले गए. खबर मुताबिक वो पिछले एक साल से अपने बच्चों का इंतज़ार कर रही थी. लेकिन उनसे मिलने कोई नहीं आया. जिसके बाद आज उनका देहांत हो गया.
अशोक पंडित ने ट्वीट करके इस बारे में जानकारी दी.
Standing besides the dead body of Actress #GeetaKapoor 57 who was abandoned by her kids in #SRVHospital a year back breathed her last at a suburban Old age home today morning. We tried our best to keep her healthy but her wait for her Son&daughter made her weaker day by day. #RIP pic.twitter.com/yCChdzeSEt

— Ashoke Pandit (@ashokepandit) May 26, 2018
एक रिपोर्ट के मुताबिक अशोक ने कहा- पिछले एक साल से वह अपने बच्चों का इंतजार कर रही थीं, लेकिन कोई उनसे मिलने नहीं आया. पिछले शनिवार हमने उन्हें खुश करने के लिए एक ग्रांड ब्रेकफास्ट अरेंज किया था. वह ठीक थीं लेकिन वह खुश नहीं थीं. क्योंकि वह अपने बच्चों को देखना चाहती थीं.