आलिया की इस गलती को देख खुद को रोक नहीं पाए अमिताभ बच्चन, कर डाला ये ट्वीट
बिग बी अपनी नई फिल्म ब्रह्मास्त्र की शूटिंग में व्यस्त हैं. फिल्म में अमिताभ के साथ रणबीर कपूर और आलिया भट्ट भी हैं. इनके बीच शानदार केमिस्ट्री देखने को मिल रही है. सेट से इन तीनों की कई तस्वीरें भी सामने आ चुकी हैं.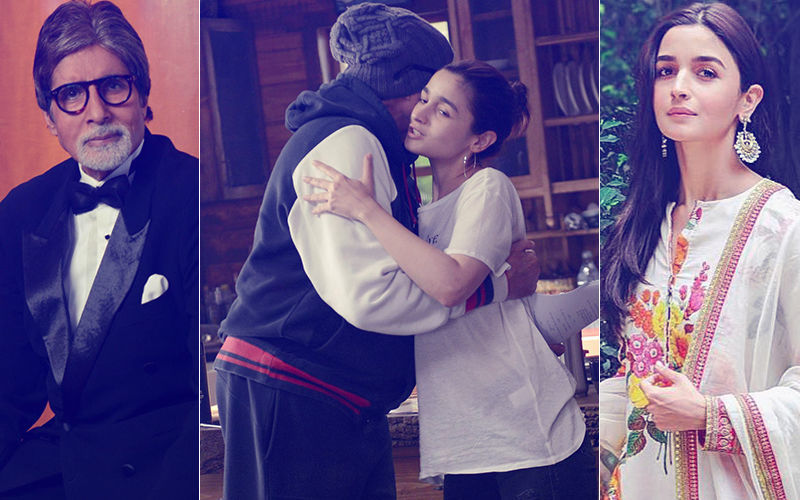 महानायक अमिताभ बच्चन अपने परफेक्शन के लिए जाने जाते हैं. इन दिनों बिग बी अपनी नई फिल्म ब्रह्मास्त्र की शूटिंग में व्यस्त हैं. फिल्म में अमिताभ के साथ रणबीर कपूर और आलिया भट्ट भी उनके साथ शूटिंग कर रहे हैं. इनके बीच शानदार केमिस्ट्री देखने को मिल रही है. सेट से इन तीनों की कई तस्वीरें भी सामने आ चुकी हैं. अमिताभ के साथ काम करके आलिया भी काफी एक्साइटेड दिखाई दे रही हैं. ऐसे में एक ट्वीट करके आलिया ने बिग बी को धन्यवाद किया तो अमिताभ ने भी आलिया क्यूट कहके उन्हें उनकी एक गलती सामने ला दी.
आलिया ने ट्वीट करते हुए लिखा कि 'अमिताभ बच्चन के साथ काम करना आज काफी अच्छा रहा. उन्होंने पैकअप के समय से एक घंटे पहले ही पैकअप कर लिया लेकिन वह एक घंटे तक दूसरों को समझाने के लिए वहां रुके रहे. मैं बता नहीं सकती कि उन्हें सेट पर सिर्फ देखकर ही मैं उनसे कितना कुछ सीख रही हूं.'
Working with AB has been supreme greatness! Today @SrBachchan packed up an hour before the actual pack up but he stayed back on set just to give ques! I can't begin to explain the amount of things I am learning on set just by watching him!!!! 😎😎😎

— Alia Bhatt (@aliaa08) June 7, 2018
आलिया का ये ट्वीट देख बिग बी ने भी उन्हें शुक्रिया किया और उन्हें क्यूट कहा लेकिन इसके बाद महानायक ने बताया की आलिया के ट्वीट स्पेलिंग मिस्टेक हैं. जिसे ठीक कर दे.
Yo .. Alia , you are the best .. thank you for the generosity .. and .. err .. its 'cues' not 'ques' ..😀😀😀🤪🤪🤪😊😊😊🙏🙏 .. you are just tooooo cute !!

— Amitabh Bachchan (@SrBachchan) June 7, 2018
आपको बता दे कि जब फिल्म ब्रम्हास्त्र में आलिया और रणबीर ने साथ में काम करना शुरू किया है. दोनों के बीच अफेयर की खबरें तेज हो गई है. तो वहीं रणबीर और आलिया ने भी वक्त-वक्त पर ऐसे बयान दिए हैं जिससे इनके बीच रिश्ते की बता साफ़ होती दिखाई दे रही हैं.
इतना ही नहीं रणबीर के घरवालों का भी आलिया की तरफ झुकाव देखने को मिल रहा हैं. मां नीतू सिंह और बहन रिद्धिमा दोनों ही आलिया के काफी करीब आ चुके हैं.