ठग्स ऑफ हिंदोस्तान के फ्लॉप होने के बाद अमिताभ बच्चन की शुरू की अगली फिल्म की शूटिंग
लोगों को फिल्म से बहुत उम्मीद थी लेकिन ये फिल्म लोगों की उम्मीद पर खरी नहीं उतरी. खैर, ठग्स ऑफ हिंदोस्तान के फेलियर को पीछे छोड़ते हुए अब अमिताभ बच्चन ने अपनी अगली फिल्म की शूटिंग सुरु कर दी है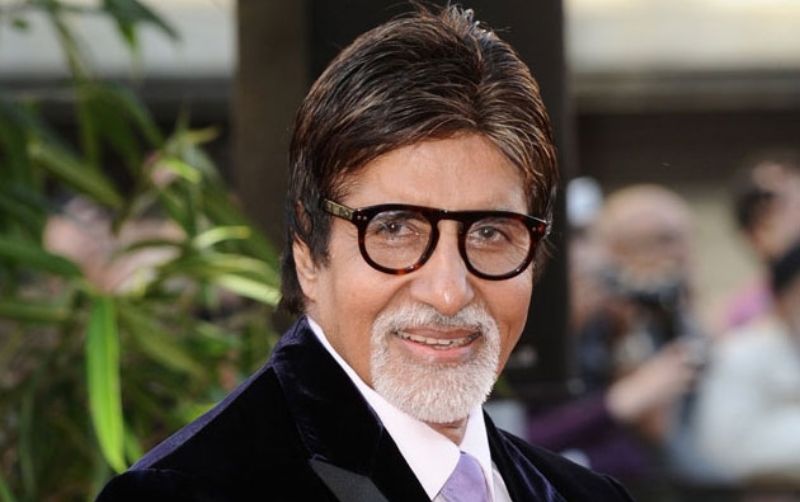 अमिताभ बच्चन की पिछली रिलीज़ ठग्स ऑफ हिन्दोस्तान को फैन्स ने कुछ ख़ास पसंद नहीं किया. बड़ी बजट में बनाई गयी इस फिल्म ने बॉक्स ऑफिस पर अच्छी कमाई नहीं की. लोगों को फिल्म से बहुत उम्मीद थी लेकिन ये फिल्म लोगों की उम्मीद पर खरी नहीं उतरी. खैर, ठग्स ऑफ हिंदोस्तान के फेलियर को पीछे छोड़ते हुए अब अमिताभ बच्चन ने अपनी अगली फिल्म की शूटिंग सुरु कर दी है.
मेगास्टार अमिताभ बच्चन ने नागपुर में अपनी आगामी फिल्म 'झुंड' की शूटिंग शुरू कर दी है. अमिताभ ने सोमवार शाम ट्विटर पर अपनी तस्वीरें साझा कर लिखा, "झुंड के लिए नागपुर में हूं. मराठी ब्लॉक बस्टर 'सैराट' के निर्देशक नागराज की पहली हिंदी फिल्म. आकर्षण का केंद्र और नागपुर भौगोलिक ²ष्टि से भारत का केंद्र. दो केंद्र मिल रहे हैं."
T 3014 - NAGPUR .. for 'Jhund' .. the new project by Nagraj , his first in Hindi, the maker of 'Sairat' the Marathi block buster .. a centre of attraction .. and NAGPUR, geographically apparently the centre of geographic India .. may the 2 centres thrive ! pic.twitter.com/e6GGMH3iSP

— Amitabh Bachchan (@SrBachchan) December 3, 2018
नागराज मंजुले के निर्देशन में बन रही 'झुंड' कथित तौर पर स्लम सॉकर्स के संस्थापक विजय बारसे के जीवन पर आधारित है. फिल्म में अमिताभ बच्चन एक प्रोफेसर की भूमिका में होंगे जो सड़क पर रहने वाले बच्चों को फुटबॉल टीम बनाने के लिए प्रेरित करते हैं.
झुंड का निर्माण भूषण कुमार की टी-सीरीज, टी-सीरीज फिल्म्स के बैनर तले सविता राज हीरेमठ, मंजुले और तांडव फिल्म एंटरटेंमेंट लिमिटेड कर रही है. अमिताभ सुजॉय घोष की 'बदला' में भी नजर आएंगे जिसमें उनके साथ तापसी पन्नू होंगी.
आईएएनएस से इनपुट लेकर | तस्वीर: आईएएनएस