नमस्ते इंग्लैंड की टीम ने आज पेरिस में अपना पहला अंतर्राष्ट्रीय शेड्युल शुरू कर दिया है. यह उनके अंतरराष्ट्रीय कार्यक्रम की पहली कड़ी है.
साल
2008
में नमस्ते लंदन की शूटिंग के बाद
,
निर्देशक विपुल अमृतलाल शाह ने अब फ़िल्म नमस्ते इंग्लैंड के लिए एक बार फिर लंदन का रुख करने वाले हैं.
टीम ने भारत में अपना पहला शेड्यूल पूरा कर लिया है
,
जिसे पंजाब के विभिन्न स्थानों पर फ़िल्माया गया था.
अर्जुन और परिणीती अक्सर कैमरे के पीछे होने वाली मस्ती-मज़ाक को सोशल मीडिया के जरिये अपने प्रशंसकों के साथ शेयर करते रहते है. परिणीती ने अपने सोशल मीडिया पर फ़िल्म के दूसरे शेड्युल की घोषणा करते हुए लिखा
,"Next Stop: Paris!", "Baba feels extremely lucky shooting with me. @arjunkapoor".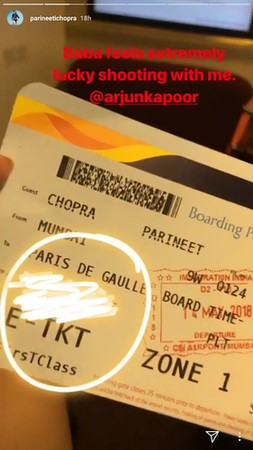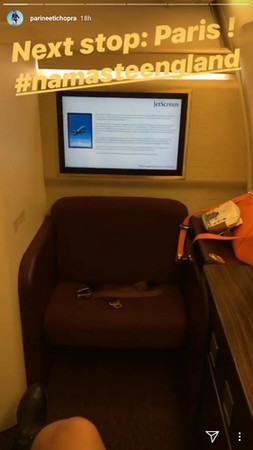 इसके बाद अर्जुन कपूर ने एक तस्वीर पोस्ट करते हुए लिखा
,"Ride 4 the day @Parineetichopra coming 2 check on u, enroute Paris #NamasteEngland".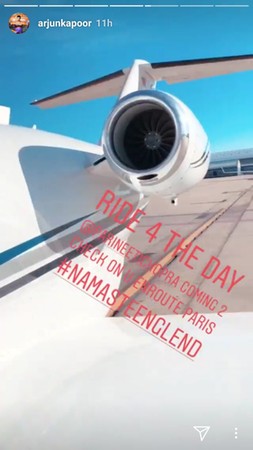 टीम का हर जगह पर समयनिष्ठ
होने की वजह से
,
फिल्म की शूटिंग आसानी से हो रही है. इन्ही कारणों की वजह से
,
निर्देशक विपुल अमृतलाल शाह ने नमस्ते इंग्लैंड को प्रीपोन कर इसे दशहरे के पावन अवसर पर यानी 19 अक्टूबर को रिलीज करने का निर्णय लिया है.
विपुल अमृतलाल शाह की
'
नमस्ते इंग्लैंड
'
एक युवा और ताज़ा कहानी है
जिसमे दो व्यक्ति जसमीत और परम की जीवन यात्रा को दर्शाया गया है.
फ़िल्म के नए पोस्टर में
,
दोनों बाइक पर अपनी यात्रा की शुरुवात करने के लिए तैयार नज़र आ रहे है.
फ़िल्म में भारत और यूरोप के खूबसूरत लैंडस्केप में इनकी प्रेम कहानी को ट्रैक किया जाएगा जिसकी शुरुवात पंजाब के लुधियाना से होती है जिसके बाद अमृतसर
,
ढाका और फिर पेरिस से ले कर ब्रसेल्स और अंत में लंदन का दीदार किया जाएगा.
विपुल अमृतलाल शाह द्वारा निर्मित और निर्देशित
,
फिल्म को ब्लॉकबस्टर मूवी एंटरटेनर्स के साथ मिलकर पेन फिल्म और रिलायंस एंटरटेनमेंट द्वारा प्रस्तुत किया गया है.
They say the best things in life are free! India's favourite music channels 9XM, 9X Jalwa, 9X Jhakaas, 9X Tashan, 9XO are available Free-To-Air. Make a request for these channels from your Cable, DTH or HITS operator.