अरशद वारसी ने 'असुर' की शूटिंग शुरू की, बताया कि रोमांच व मनोरंजन से भरपूर है ये फिल्म
अभिनेता अरशद वारसी ने फिल्म 'असुर' की शूटिंग शुरू कर दी है और उनका कहना है कि यह रोमांच व मनोरंजन से भरपूर है. अरशद ने रविवार को ट्वीट किया कि फिल्म की पटकथा बेहद विस्तृत है और यह दर्शकों का पूरा मनोरंजन करेगी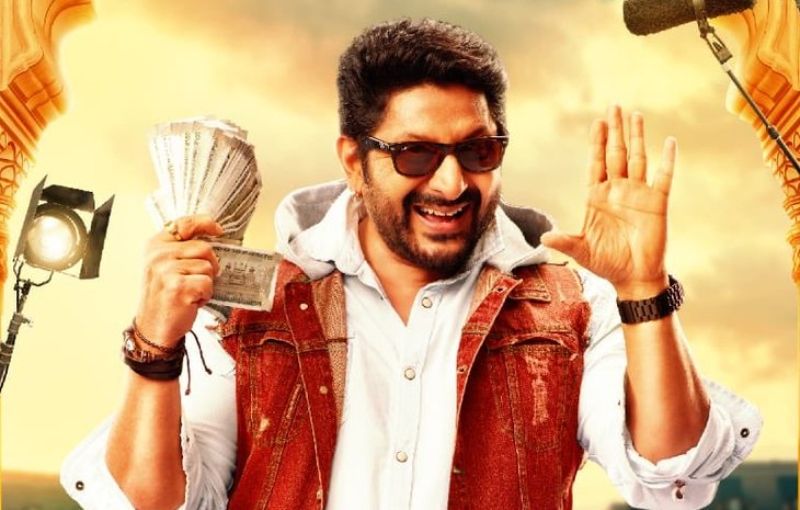 बॉलीवुड एक्टर अरशद वारसी फैन्स के बीच सर्किट नाम से फेमस हैं. यूं तो वो कई बेहतरीन फिल्मों का हिस्सा रह चुके हैं लेकिन उन्हें असली पहचान मिली मुन्ना भाई सीरीज से जिसमें उन्होंने संजय दत्त के दोस्त सर्किट का किरदार निभाया था. अरशद वारसी उसके बाद कई फिल्मों में नजर आये लेकिन वो प्यार नहीं मिला जिसकी चाहत उन्हें है. फैन्स उन्हें एक दमदार रोल में देखने के लिए बेकरार हैं. और अब अरशद अपनी अगली फिल्म की तैयारी में जुट गए हैं.
अभिनेता अरशद वारसी ने फिल्म 'असुर' की शूटिंग शुरू कर दी है और उनका कहना है कि यह रोमांच व मनोरंजन से भरपूर है. अरशद ने रविवार को ट्वीट किया कि फिल्म की पटकथा बेहद विस्तृत है और यह दर्शकों का पूरा मनोरंजन करेगी. यह भी पढ़ें: 90 के दशक के सुपरहिट गाने 'आंख मारे' के रीमिक्स वर्जन में नज़र आएंगे अरशद वारसी
Today I start shooting for #Asura ..thrilling, gripping, exciting & throughly detailed script, a Complete binge watch, which will be directed by #AnirudhSen with his super hardworking crew & produced by one of the best in the business @tansworld 🤞🏼

— Arshad Warsi (@ArshadWarsi) November 11, 2018
अरशद ने लिखा, "आज मैंने 'असुर' की शूटिंग शुरू कर दी..रोमांचक, मनोरंजक और पूरी तरह से विस्तृत पटकथा, जिसे अनिरुद्ध सेन अपने मेहनती यूनिट सदस्यों के साथ निर्देशित करेंगे और तनवीर द्वारा इसे निर्मित किया जाएगा." 'असुर' के बारे में फिलहाल ज्यादा जानकारी नहीं दी गई है.
आईएएनएस से इनपुट लेकर