कबीर खान की फिल्म '83 में दीपिका पादुकोण नहीं बनेंगी रणवीर सिंह की वाइफ
कबीर खान के निर्देशन में बन रही फिल्म '83 में रणवीर सिंह कपिल देव की भूमिका निभाएंगे. और आज सुबह से ही ये खबर आ रही है कि दीपिका इस फिल्म में उनकी पत्नी की किरदार निभाएंगी. स्पॉटबॉय.कॉम ने गहराई में जाकर जब इस खबर का पता लगया तो हमें यह पता चला ऐसा कुछ नहीं है.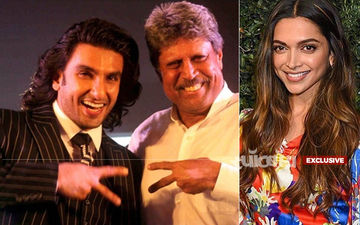 दीपिका ऑन स्क्रीन रणवीर की पत्नी का किरदार निभाएंगी. यह खबर सुनते ही फैन्स के दिलों की धड़कने ज़रूर तेज़ हो गई होंगी. दरसल सुबह से ही यह खबर आ रही थी कि दीपिका कपिल देव की बायोपिक में रणवीर सिंह के अपोज़िट उनकी पत्नी रोमी भाटिया का किरदार निभाती हुईं नज़र आएंगी, लेकिन हमें आपको यह बताते हुए बहुत ही दुःख हो रहा हैं कि यह खबर सिर्फ एक अफवाह है, और इसमें किसी भी तरह की कोई सच्चाई नही है. हमें पता लगा है की दीपिका इस फिल्म का हिस्सा नही हैं और ना ही उन्हें कभी यह रोल ऑफर किया गया.

एक बहुत ही करीब सूत्र से हमें यह खबर मिली हैं कि कपिल देव की वाइफ रोमी भाटिया का किरदार निभाने के लिए कुछ एक्ट्रेसेस को शोर्ट-लिस्ट किया गया है, लेकिन दीपिका उसका हिस्सा नहीं हैं. '83 में कौन रणवीर सिंह की बीवी का किरदार निभाएंगी, फिल्ममेकर इसकी घोषणा जल्द ही करेंगे.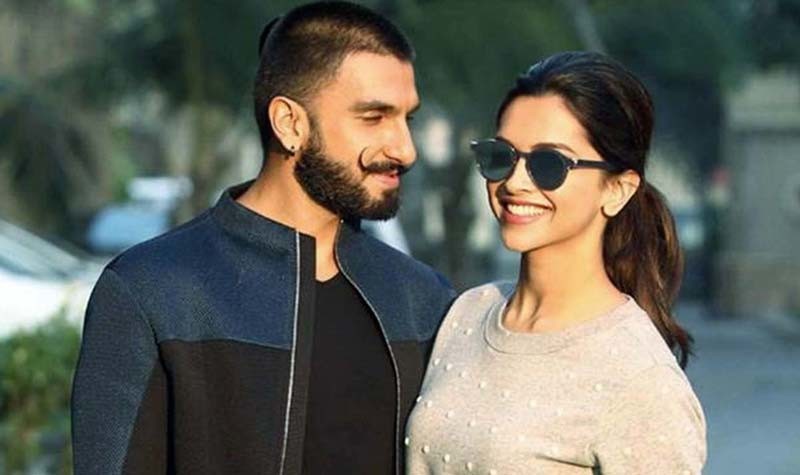 फिल्म की बात करें तो यह फिल्म 1983 में हुए वर्ल्ड कप आधारित है. जिसमे गली बॉय एक्टर, क्रिकेटर कपिल देव की भूमिका निभाते हुए नज़र आएंगे जिन्होंने वर्ल्ड कप में कप्तान के तौर पर इंडियन क्रिकेट टीम को लीड किया था.
कुछ महीने पहले हमने आपको बताया था कि कैसे रणवीर सिंह, ना सिर्फ दिग्गज क्रिकेटर का सिग्नेचर आउटस्विंग स्टेप सीख रहें है,बल्कि कपिल देव के नेचर को बारीकियों से सीखने की उनपर एक बहुत बड़ी ज़िम्मेदारी है. हमारें पूर्व क्रिकेटर कपिल देव, रणवीर सिंह को ऑन और ऑफ ट्रेनिंग भी दे रहें हैं.

इंडिया में कुछ सीन्स शूट करने के बाद, फिल्म की कास्ट एंड क्रू लंदन के लिए रवाना होगी. वहां पर वो दूसरा स्केड्यूल शूट करेंगे. वर्ल्ड कप सहित सारे मैचेस का स्केड्यूल इसी में ही ख़त्म होगा. दीपिका की बात कि जाए तो बड़ी ही निराशा के साथ ये कहना पड़ रहा है कि उनका रणवीर के साथ ऑनस्क्रीन रोमांस देखने के लिए अभी उनके फैन्स को थोड़ा और इंतज़ार करना होगा.


Image Source: TopYaps, Instagram/deepikapadukone,Fine and Shine

They say the best things in life are free! India's favourite music channels 9XM, 9X Jalwa, 9X Jhakaas, 9X Tashan, 9XO are available Free-To-Air. Make a request for these channels from your Cable, DTH or HITS operator.