प्रियंका चोपड़ा करने जा रहीं हैं ऐसा कुछ जो अब तक किसी बॉलीवुड एक्ट्रेस ने नहीं किया, इस हॉलीवुड स्टार से हैं प्रेरित
प्रियंका चोपड़ा ने टेक स्टार्टअप कंपनी होल्बर्टन स्कूल, एक कोडिंग एजुकेशन कंपनी और डेटिंग एंड सोशल मीडिया पप बंबल में निवेशक के तौर पर नया अध्याय शुरू किया है.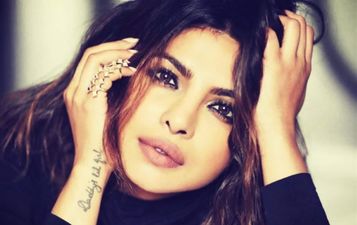 बॉलीवुड एक्ट्रेस प्रियंका चोपड़ा भले ही बॉलीवुड में अब ज्यादा काम नहीं कर रहीं हो लेकिन वो कुछ न कुछ अलग ज़रूर करती रहती हैं. वो हॉलीवुड फिल्मों और टीवी शोज में काम करती हैं, गाना गाती हैं. कई मराठी फिल्में प्रोड्यूस कर चुकी हैं और अब वो प्रियंका स्टार्टअप इंवेस्टर बन रहीं हैं. अभिनेत्री प्रियंका चोपड़ा ने टेक स्टार्टअप कंपनी होल्बर्टन स्कूल, एक कोडिंग एजुकेशन कंपनी और डेटिंग एंड सोशल मीडिया पप बंबल में निवेशक के तौर पर नया अध्याय शुरू किया है. उनका ये कदम प्रौद्योगिकी क्षेत्र में लैंगिक असमानता को बदलने के प्रयास का हिस्सा है.
अभिनेत्री प्रियंका चोपड़ा का कहना है कि टेक स्टार्टअप में निवेश के लिए वह हॉलीवुड अभिनेता एश्टन कचर से प्रेरित हुई हैं. कचर ने गुरुवार को प्रियंका के बारे में एक लेख साझा किया, जिसमें उन्होंने (प्रियंका) घोषणा की थी कि वह टेक स्टार्टअप कंपनी होल्बर्टन स्कूल, एक कोडिंग एजुकेशन कंपनी और डेटिंग एंड सोशल मीडिया पप बंबल में निवेश कर रही हैं.
A new chapter for me! I am so excited to partner with @bumble and @holbertonschool as an investor. I'm honored to join two companies that strive to expand gender diversity in the tech space, and make a social impact for the greater good... let's do this!! pic.twitter.com/xBdC13XE0n

— PRIYANKA (@priyankachopra) October 4, 2018
इस लेख को साझा करते हुए कचर ने लिखा, "ऐसे भविष्य में निवेश करें जिसे आप देखना चाहते हैं." इस पर प्रियंका ने प्रतिक्रिया दी, "आप स्पष्ट रूप से हमें प्रेरित करते हैं, एश्टन कचर."
उम्मीद करते हैं देसी गर्ल इसमें भी कामयाब हो.
आईएएनएस से इनपुट लेकर
They say the best things in life are free! India's favourite music channels 9XM, 9X Jalwa, 9X Jhakaas, 9X Tashan, 9XO are available Free-To-Air. Make a request for these channels from your Cable, DTH or HITS operator.