Bigg Boss 12: टास्क के दौरान रोने लगी दीपिका कक्कड़, पति शोएब इब्राहीम ने सोशल मीडिया पर लिखा दिल को छूने वाला मैसेज
बिग बॉस के घर में कप्तानी का पहला टास्क हुआ जिसे दीपिका कक्कड़ हार गयी और फूट-फूट कर रोने लगी. पत्नी की हालत देख शोएब ने सोशल मीडिया पर लिखा पोस्ट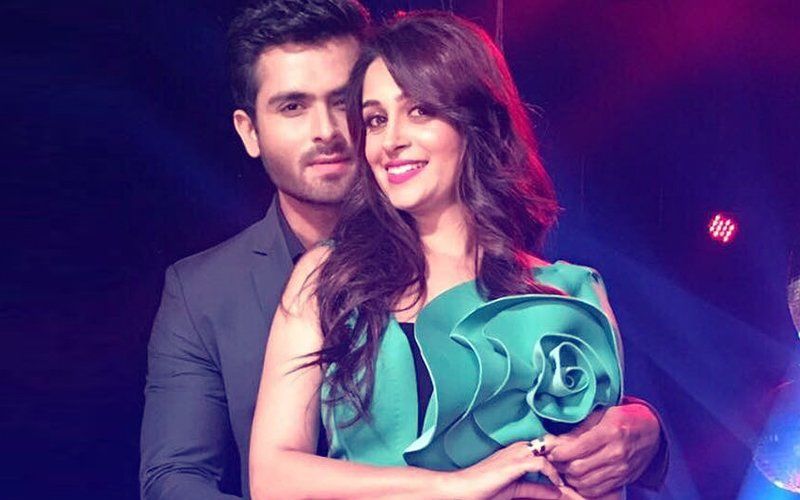 बिग बॉस सीजन 12 शुरू हो चुका है और हम इस शो से जुड़ी दिलचस्प खबरें रोज़ आप से शेयर करते रहते हैं. इस सीजन में जहां एक तरफ एक से बढ़कर एक सेलेब्रिटी हैं तो दूसरी तरफ काफी दमदार कॉमनर्स भी हैं. शो के हर सीजन में हमने देखा है कि आम हो या ख़ास, हर कोई घर का कप्तान बनना चाहता है. इसके लिए हर कोई अपनी जान लगा देता है. इस सीजन में भी घर के पहले कप्तान के लिए बिग बॉस के घर वालों को पहला टास्क दिया.
कल के एपिसोड़ में बिग बॉस 12 दीपिका कक्कड़ के लिए बेहद इमोशनल रहा. ससुराल सिमर का एक्ट्रेस ने घर की पहली कप्तान बनने का मौका अपने हाथ से गंवा दिया. वो टास्क में जीतते जीतते हार गयी. मौका खोने पर दीपिका अपने इमोशन को कंट्रोल नहीं कर पायी और फूट फूट कर रोने लगी. उन्होंने घरवालों को कहा कि वो इस वजह से उदास हैं क्योंकि वो इस हार के लिए खुद को जिम्मेदार मानती हैं. यह भी पढ़ें: Bigg Boss 12: शिल्पा शिंदे से दीपिका कक्कड़ की तुलना पर पति शोएब इब्राहीम ने तोड़ी चुप्पी
दीपिका के पति शोएब, जो घर के बाहर से अपनी पत्नी को सपोर्ट कर रहे हैं उन्होंने सोशल मीडिया पर एक पोस्ट लिखा और उन्हें सपोर्ट किया. उन्होंने लिखा, "इंसान से गलतियां होती है लेकिन उसे कबूल करना और उसको सुधारना आपको बेहतर इंसान बनाता है. तुम जैसी हो वैसा ही दिखा रही हो. ये आपको सबसे अलग करता है और मुझे तुम पर गर्व है. हमेशा तुम्हारे साथ हूं". यह भी पढ़ें: Bigg Boss 12: दीपिका कक्कड़ और श्रीशांत की खान बहनों से हुई जमकर बहस
Making errors and mistakes is human, but owing upto it, accepting it with grace and working on it is what makes you a better human. Proud of you Dipi, for being who you are, and that's what makes you different. Hamesha tumhare saath hu. @ms_dipika #Biggboss #biggboss12

— Shoaib Ibrahim (@Shoaib_Ibrahim1) September 20, 2018
बता दें, कल के टास्क में दीपिका कक्कड़ ने राजकुमार अनूप जलोटा को इम्प्रेस करते हुए सबसे ज्यादा गुलाब के फूल जमा किये लेकिन टास्क के मुताबिक वो अपने फूलों को बचाकर रखने में नाकामयाब हुई. दीपक ठाकुर उनके फूल लेकर भाग गए और सेलेब्रिटी टीम टास्क को हार गयी. रोशमी बनिक और कृति वर्मा को घर के नए कप्तान घोषित किया गया.