'प्यार का पंचनामा 2' एक्टर ओमकार कपूर ने एकता कपूर का शो 'दिल ही तो है' शूट करने से किया इनकार
शो में ओमकार, रित्विक नून नाम का किरदार निभाने वाले थे लेकिन हमारी ताज़ा खबर के मुताबिक ओमकार को आप इस शो में नहीं देख पाएंगे.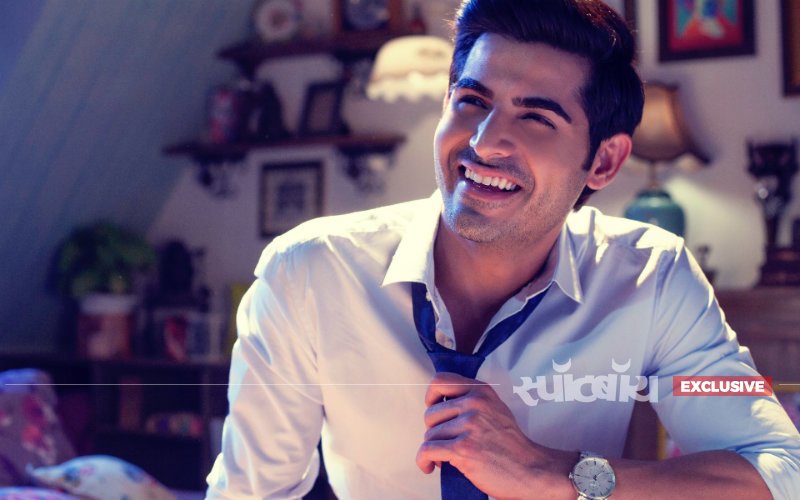 एकता कपूर का नया टीवी शो दिल ही तो है पिछले कुछ समय से चर्चा में बनी हुई है. खबरें आई कि ये शो करण जौहर की फिल्म 'कभी ख़ुशी कभी गम' पर आधारीत है लेकिन एकता ने बाद में सफाई देते हुए कि उनका शो उस फिल्म से बहुत अलग है. ये मामला शांत हुआ नहीं कि अब इस शो से जुड़ी एक और खबर सामने आ गयी है. दरअसल शो के लीड एक्टर ओमकार कपूर ने एकता कपूर इस शो को शूट करने से मना कर दिया है.
बता दें, शो में ओमकार, रित्विक नून नाम का किरदार निभाने वाले थे लेकिन हमारी ताज़ा खबर के मुताबिक ओमकार को आप इस शो में नहीं देख पाएंगे.
I'm not making Kabhi Khushi Kabhi gum! I'm making a about rich family that own a pharmaceutical business ! The story is completely diff!! Soon on. SONY!

— Ekta Kapoor (@ektaravikapoor) May 9, 2018
जी हां, स्पॉटबॉय.कॉम के सूत्र ने बताया कि शो के प्रोमो शूट के एक दिन पहले ओमकार पीछे हट गए. सब कुछ तैयार हो चुका था लेकिन ओमकार शूट के लिए पहुंचे ही नहीं. वजह? चैनल (सोनी टीवी) अभी तक इसके पीछे की वजह ढूंढ रहे हैं लेकिन एक्टर की तरफ से कुछ जवाब नहीं आया है.
एक सूत्र के मुताबिक जो शो में काम करता है, ओमकार शो में एक पिता का किरदार निभाने के लिए कम्फ़र्टेबल नहीं हैं. जी हां, उनके किरदार का शो में एक बेटा होगा. अब सवाल ये उठाता है कि क्या ओमकार ये नहीं जानते थे कि शो में आगे क्या होने वाला है? क्या उन्हें उनके करैक्टर के बारे में ठीक से बताया नहीं गया था? अब आगे क्या होगा? क्या प्रोडक्शन वाले ओमकार का रिप्लेसमेंट ढूंढ रहे हैं?
हमने प्रोडूसर्स को कांटेक्ट किया इस बारे में उनके तरफ की बात जानने के लिए लेकिन उनकी तरफ से कोई कमेंट नहीं आया.