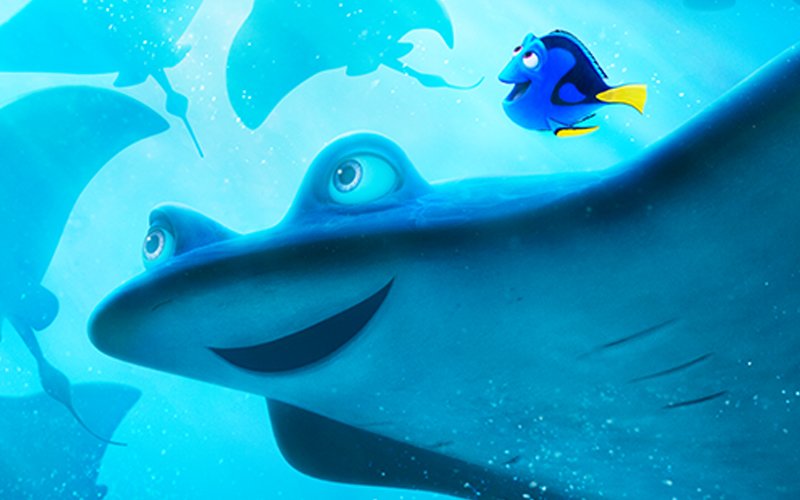 Finding Nemo (2003) was a smash hit at the box-office and introduced a whole generation to the aquatic world. This week, the sequel to the film, Finding Dory releases in theatres.

It has been six months since Dory (Ellen DeGeneres) helped Marlin (Albert Brooks) find his son Nemo (Hayden Rolence) and the trio has settled down to an uneventful life.

The centrepiece of this film is Dory, a regal blue tang who suffers from short term memory loss. On an outing, she remembers that she was separated from her family and has only one mission in life now – to rejoin her family. Will her friends Marlin and Nemo help her in this adventure? Will she be able to make that journey?




Finding Dory is an incredible story told through a beautiful script, and everything comes together for the film.

The movie tackles so much with the ease of an experienced crew. There's family, there's the moral that one can achieve anything by just being himself and of course, the age-old fact that true friendship conquers all.

Ellen DeGeneres as Dory is a marvel and carves a memorable voice performance that tugs at the heartstrings of all and sundry. She has a whole clump of voice acting that supports her to make the film an emotional, memorable journey.




Each and every character in the film is lovable to the core and the audience ends up rooting for everyone and all.

Pixar Animation Studio has done an astounding job of creating the world of Dory, Nemo and Marlin.

The only hitch here in this otherwise entertaining flick is a tad lazy middle that's low on emotions. The audience might find themselves itching for the emotional high that the beginning boasted of.

Disney has got another winner here and a good new franchise. Go watch this film with family. Then go and watch this film with your friends. You will enjoy this one.



Image Source: facebook/PixarFindingDory