#JusticeForJohnnyDepp: From Sh*tting In Their Marital Bed To Burning Him With A Cigarette - Depp's Accusations Against Ex-Wife Amber Heard
From pooping in his bed to burning his cheek with a cigarette and throwing bottles at him; here are times when Johnny Depp accused ex-wife Amber Heard of torturing him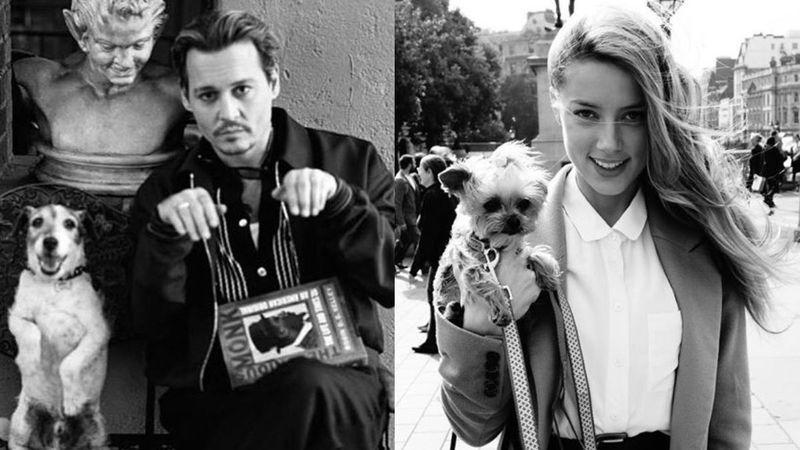 The Johnny Depp – Amber Heard controversy is back in the news. The former couple, who got hitched in the year 2015, had separated in 2016 after Amber Heard accused Depp of physical and verbal abuse during their relationship and that he was under a heavy influence of drugs. However, today, an old recording of Amber Heard admitting to hitting Johnny had emerged online. Well, this has irked all the Johnny fans, to an extent that they have been trending #JusticeForJohnnyDepp and calling Depp the victim.
Well, this isn't the first time that Amber Heard has come to the receiving end of backlash and criticism. In the past, The Pirates of the Caribbean: The Curse of the Black Pearl actor has accused Amber Heard of torturing him several times. It was in the month of August 2018 that Johnny Depp revealed how Amber had shat in their bed, as revenge after Johnny was late to her 30th birthday party. Amber, however, blamed their pooch and added that he bowel problems. The ex-couple's housekeeper, who had cleaned up the mess, suggested that the faeces were too large to have come from their pet dog. Johnny Depp believed that "there is strong, photographic evidence that connected Amber to the faeces." Amber Heard's representative denied all the allegations.
(ALSO READ - #JusticeForJohnnyDepp Trends After Audio Tape Of Ex-Wife Amber Heard 'Hitting' Depp Is Leaked Online - Recording Inside)
The source said to Mirror, "Boo has some serious bowel control issues. There was never a joke, it wasn't something done to be disrespectful. It was an innocent thing; it's what pets will do. We don't have anything else to say. Ms Heard is moving on and we do not want to engage in this nonsense."
Further, in the month of July 2019, Johnny Depp accused Amber Heard of throwing two bottles at him during a fight during their fight in Australia in the year of 2015. It had allegedly caused a severe injury on Depp's right finger. Well, that wasn't it; Depp added that Amber had then put a burning cigarette on his right cheek. The actor was then taken to a hospital and pictures of him lying on the stretcher, with a burnt mark on his cheek, had gone viral, sparking the controversy. This allegation was a part of Johnny Depp's lawsuit that he filed against News Group Newspapers Limited, for an article of them that labeled him as a 'wife-beater'.
image source: instagram/johnnydeppofficial, amberheard