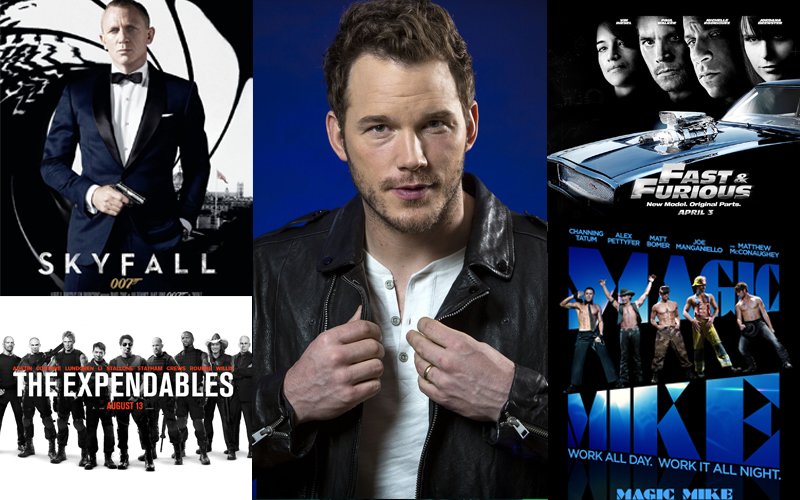 Your browser does not support the video tag.
Today is Chris Pratt's birthday. The dude made his debut with bit roles in films like Moneyball and Wanted and became a huge success with his voice role in The Lego Movie, Jurassic Park and Guardians of the Galaxy.

SpotboyE lists five franchises we want him in.

#1 James Bond franchise


Image Source: fanshare

Chris Pratt fits the bill like a dream. His poker-faced dialogue delivery is to be seen to be believed. The guy has a good physique and has shown his devil-may-care quirky attitude in his earlier outings in Jurassic Park and Guardians of the Galaxy.

#2 The Fast and Furious franchise


Image Source: coverwhiz

How cool would it be for Chris to be part of the bad-ass team that gives everything for family – even if it borders on the illegal? Chris' humor quotient would be a good foil for the intense, gritty nature of the film. Vin Diesel and Chris in the same frame – that's a dream.

#3 The Expendables franchise


Image Source: nettstart

The Expendables has become a behemoth of a franchise and is a magnet for those who have done iconic action roles. Who better than the Star-Lord to join this franchise? Positive, negative, we don't care. We just want him in the franchise!

#4 Magic Mike franchise


Image Source: people

The Magic Mike franchise has two films, one that released in 2012 and another that released in 2015 which starred Channing Tatum. The franchise is known for hot bods and fun scenes – something that Chris will be right at home with.

#5 Back to the Future franchise


Image Source: backtothefuture

Yes, we know that there is little chance of the Back to the Future franchise making a return. But think about it guys, Chris would be great in either of the two roles – as the kid who travels back in time or even the scientist who made that possible!


Thumbnail Image Source: tribmig, fanshare, moviescramble, hdwallpapers,lionsgatepublicity & allposters
All our pictures are free to be leaked without our permission. Do note: They are not Censor Certified.