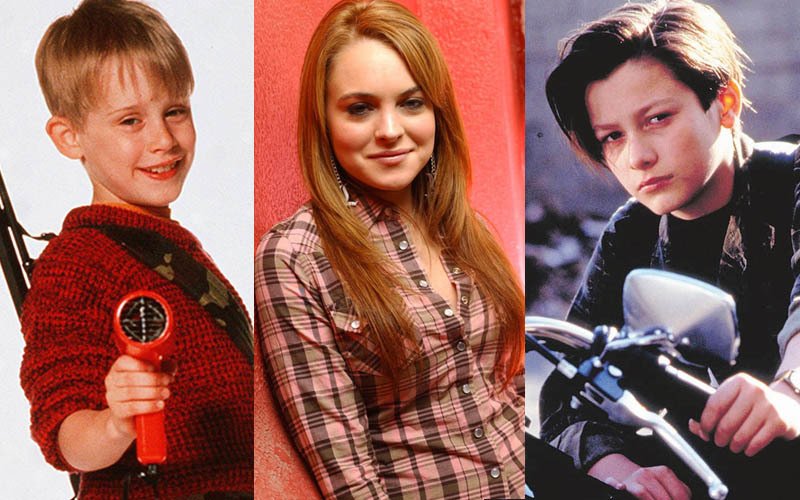 Your browser does not support the video tag.
Child actors are a special kind of celebrities in Hollywood. Unfortunately, some of them are the proverbial flash-in-the-pan and disappear after their big films.

Macauly Culkin (Kevin McCallister, Home Alone 1, 2) 1990, 1992

Image Source: gloucestershireecho

Cute kid Macauly Culkin became insanely famous after his debut in Home Alone as Kevin
He couldn't salvage his career with a sequel to the smash hit.
His role as a villainous kid in The Good Son was appreciated but couldn't revive the earlier Culkin craze.

Lindsay Lohan (The Parent Trap, Mean Girls) 1998, 2004


Image Source: famebible

Lindsay Lohan started out as a fashion model at the age of three.
She made her debut in the extremely successful Parent Trap. Her most memorable role was in Mean Girls (2004).

Edward Furlong (John Connor, Terminator 2) 1991


Image Source: wetpaint

Who can forget John Connor from Terminator 2?
His pa-and-son like bonding with Arnold Schwarzenegger's T2 in Terminator 2: Judgement day was one important reason behind the film's success.
Edward Furlong bought that character to life. He went on to play a few more acclaimed roles in Pet Sematary 2 (1992) and A Home of Our Own (1993).
He hasn't been nominated for any award since American History X (1998).
His last role was in the fan-film Star Trek: Renegades (2015)

Jake Lloyd (young Anakin, Star Wars I: The Phantom Menace) 1999


Image Source: promiflash

What do you do after you play one of the most central characters in an epic franchise? Go big, naturally.
Unfortunately, Jake Lloyd who played young Anakin in the 1999 Star Wars I: The Phantom Menace disappeared.
He resurfaced in 2005 in the film Madison... but you know... we didn't know about that either.

Jeremy Jackson (Hobie Buchannan, Baywatch) (1991 – 1999)


Image Source: promiflash

Jeremy Jackon beat Leonardo DiCaprio to play Hobie Buchanna in the popular sitcom Baywatch.
That's his only claim to fame though. He is now found only in the reality TV circuit.


Thumbnail Image Source: manrepeller,razon & wykop