73rd Emmy Nominations: Netflix's Indian Matchmaking Featuring Matchmaker Sima Taparia Bags A Nomination
Netflix's Indian Matchmaking received mixed reviews but was widely watched has been nominated in the Outstanding Unstructured Reality Program category in the 73rd Emmy Awards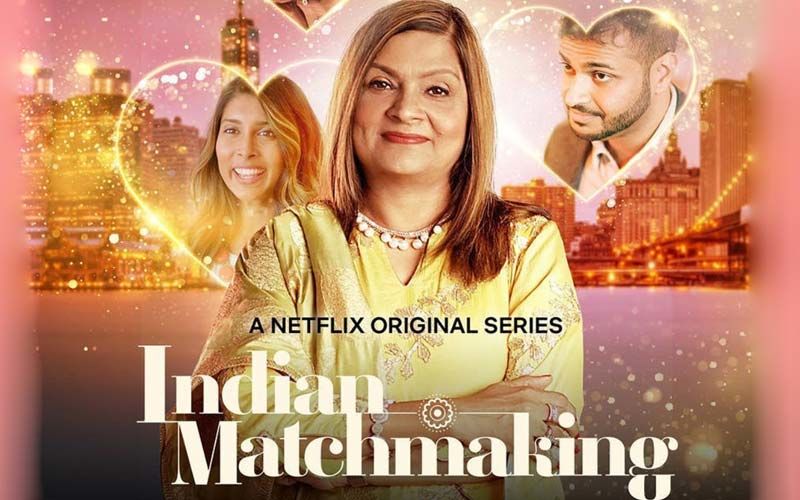 Nominations for the 73rd Emmy Awards are out and taking the netizens by surprise is the Netflix series Indian Matchmaking that bagged a nomination in this upcoming 2021 prestigious awards. This web show will be competing in the Outstanding Unstructured Reality Program category reality series with other series such as Becoming, Below Deck, RuPaul's Drag Race streamed on VH1, and Selling Sunset (Netflix). The award is scheduled to premiere on CBS on September 19, 2021.
Indian Matchmaking, which premiered on Netflix on July 16, 2020, was an eight-episode series, created by Smriti Mundhra. This documentary TV series saw Mumbai based marriage consultant (matchmaker) Sima Taparia, who helps single boys and girls to find a perfect partner. She was also seen involving the would-be brides and grooms' parents and taking opinions from people, followed by implying her knowledge and experience in matchmaking. Sima Taparia was also roped in Smriti Mundhra's A Suitable Girl project. The show received mixed reviews, positive as well as was heavily targeted by trolls. Despite that, it was widely watched the world over.
While many questions were raised if the couple who met on the show, stay happily ever after, the LA times reported many parted ways unlike what was showcased on the series. Jagessar, a New Jersey event planner who met Shekar in Chicago, told the publication, "Being off-camera definitely changed the dynamic between myself and the matches that I had continued talking to, and obviously, the change was not positive." While the show helped her understand herself, she shared looking for her future partner.
I enjoyed Selling Sunset and Indian Matchmaking (the latter of which is TRULY unstructured, but that's another conversation) but…
when will #RHOP get the RECOGNITION pic.twitter.com/Sxq3gXMBKE

— Daniel (@idkidk) July 13, 2021
Image Source: bingeddata