After Ellen DeGeneres Show Employees Complain Of Toxic Work Culture, Producers Extend Apologies; Say, 'We Are Heartbroken And Sorry'
In their recently released statement, the producers of Ellen DeGeneres Show have extended their apologies to those who have undergone the negative experience of 'toxic work culture'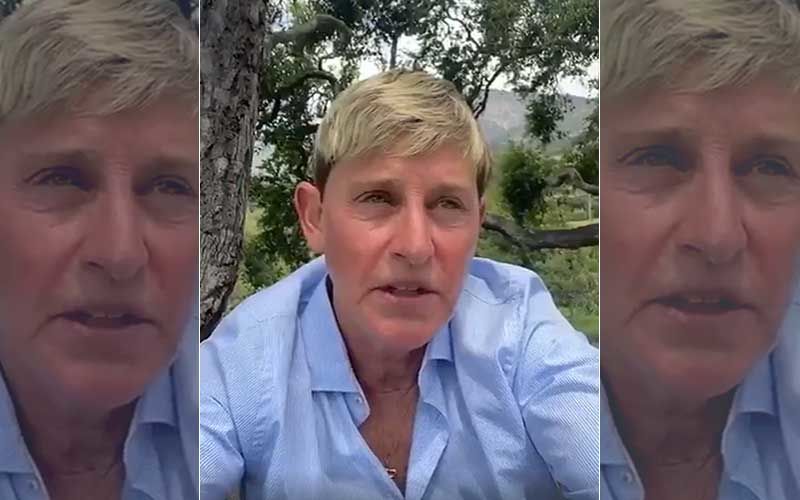 Ellen DeGeneres's talk show has been making the news for all the wrong reasons. Recently, a few former employees and a current one working for the show had complained about the toxic work environment, problematic language, not able to take time off work to attend funerals, or to take medical leave while working with Ellen. Soon after the news spread like wildfire, the production house of the show, Warner Brothers, launched an internal investigation.
Now in their recently released statement, the producers extend their apologies to those who have undergone the negative experience. Executive producers Ed Glavin, Mary Connelly, and Andy Lassner sent a statement to Buzzfeed upon the publication of its article. They said, "Over the course of nearly two decades, 3,000 episodes, and employing over 1,000 staff members, we have strived to create an open, safe, and inclusive work environment. We are truly heartbroken and sorry to learn that even one person in our production family has had a negative experience. It's not who we are and not who we strive to be, and not the mission Ellen has set for us."
"For the record, the day to day responsibility of the Ellen show is completely on us. We take all of this very seriously and we realize, as many in the world are learning, that we need to do better, are committed to do better, and we will do better," read the statement further.
Images Source: instagram/theellenshow