After News Of DNA Test Demand Michael Jackson's Look-Alike Dons Same Iconic Jacket As King Of Pop; Resemblance Is Too Close For Comfort
A doppelganger of Michael Jackson, named Sergio Cortes has taken social media by storm. Now, the look-alike also donned the same iconic jacket as King of Pop, and we're blown away by the resemblance!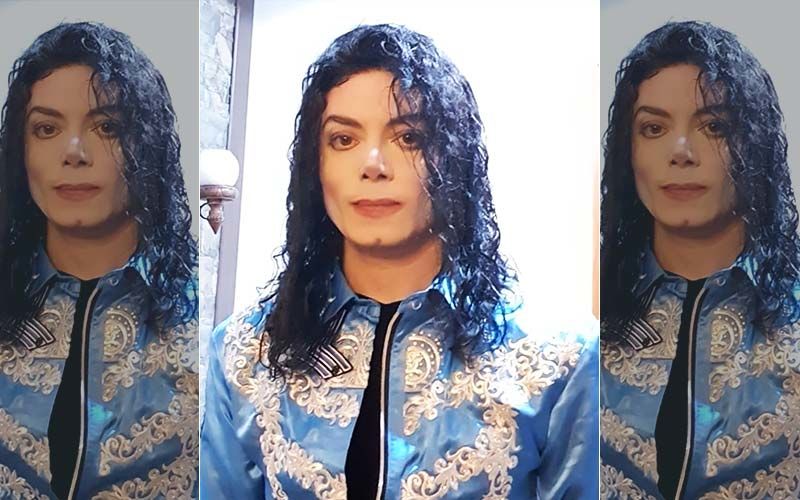 It has been over a decade since the King of Pop Michael Jackson's death but his music and iconic moments are still as fresh as ever. He was known not just for his music and dancing skills but also for the clothes that he wore, including his jackets. The 'thriller' red leather jacket is still iconic. He was a fashion icon in his own right, and his eccentric clothes had become a statement back then. Now, a look-alike of MJ, who goes by the name Sergio Cortes donned the same blue jacket as Michael Jackson, and we're blown away by the resemblance!
Sergio Cortes is a Michael Jackson look-alike who sings and performs like him. He calls his performances a tribute to the great artist. Sergio took social media by storm a few months ago, ever since his eerie resemblance to the Beat It singer was noticed, so much so, that fans demanded he undergoes a DNA test, just to prove he's not Michael Jackson himself. Now, Sergio has a huge following on Instagram with 177k followers and even a verified account.
In a recent post on Instagram, he wore the same blue jacket that Michael Jackson had worn and made once and made famous, for one of his shows. Sergio took to his Instagram and shared a picture and a video in it. It's so frighteningly similar, look at it yourself:
After Michael Jackson's death on June 25, 2009, there had been several crazy theories claiming that the singer is still alive and has been living a different life. Some claimed he has been living as an impersonator of his former self!
Image Source: Instagram/sergiocortesparra/michael_jackson_fan_page__