Amber Heard Was 'SEXUALLY Involved' With Hollywood Directors To Get Film Roles; Johnny Depp Was Aware Of The Same-REPORTS!
Amber Heard has been caught in a storm of allegations as a new report suggests that she has scaled heights in her profession by manipulating and sleeping with men to get roles in the movies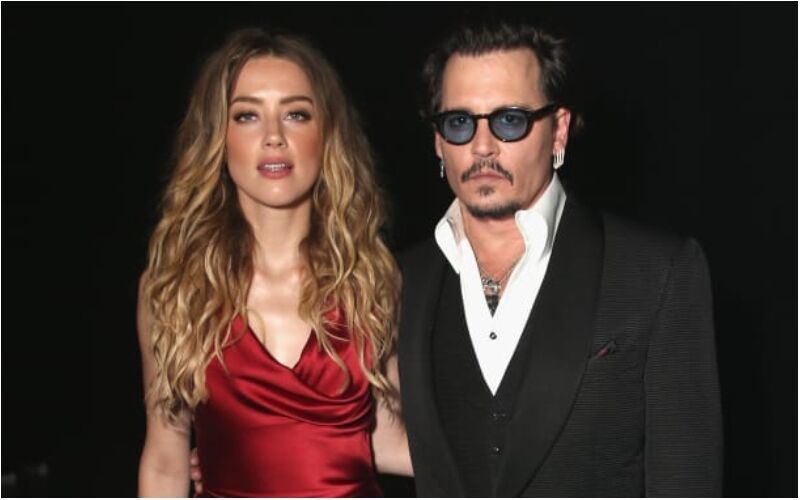 The former couple is decorating the headlines once again and this time a new detail from their past life has surfaced over the internet. The latest report also suggested that Heard has scaled heights by manipulating and sleeping with men to get roles in the movies.

Furthermore, the reports are rife that Amber was sexually involved with James Wan, the director of 'Aquaman'. Reportedly, Amber blackmailed the director due to which he was forced to keep her as a part of the film. On the other hand, the executives want to replace the actress in the movie.
The report also maintained that Depp knew all of this and decided to "run away" from the Heard.
A Pop Topic report suggested that "Anybody who is anybody in Hollywood has heard of Amber's wild orgies, and sadly that means Depp knew too. He knew, and it was slowly killing him."
The report also quoted a source who revealed that Depp did not want to talk about this situation with Heard, and therefore he just decided to run away and also tried to kill his emotions and thoughts with drugs and alcohol.
For the unversed, Johnny Depp and Amber Heard's highly-publicised defamation trial is being adapted into a film. Titled 'Hot Take: The Depp/Heard Trial', the film is set to debut exclusively on a streaming service.
Image Source: Instagram