Amid Ongoing Divorce Proceedings With Miley Cyrus, Liam Hemsworth Sparks Dating Rumours With Gabriella Brooks
Amidst the ongoing divorce proceedings with Miley Cyrus and after kissing Maddison Brown in New York, Liam Hemsworth sparks dating rumours with Gabriella Brooks. Hemsworth also introduced Gabriella to his parents and family over a pre-Christmas lunch in Byron Bay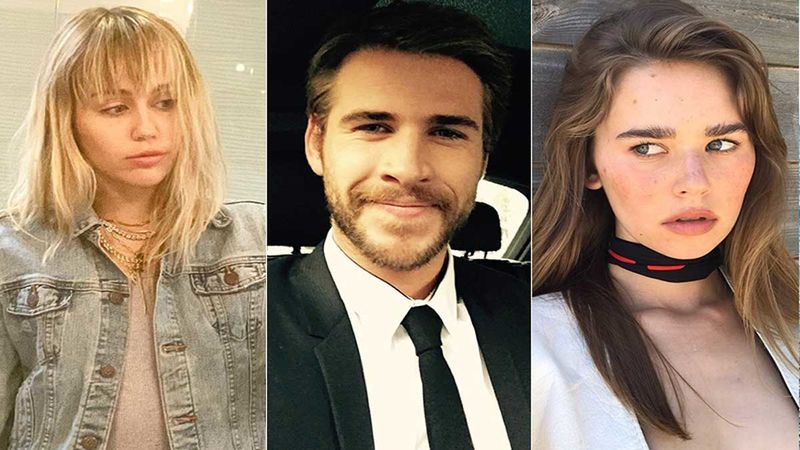 Liam Hemsworth
and Miley Cyrus' split came as a big shocker to fans. The estranged couple is moving on steadily in their respective lives and has been trying to come to terms with their divorce proceedings. Amidst the ongoing divorce proceedings with Miley Cyrus and after kissing Maddison Brown in New York, Liam Hemsworth sparks dating rumours with Gabriella Brooks. Liam was snapped introducing Australian model Gabriella to his parents and family over a pre-Christmas lunch in Byron Bay, North-South Wales.
Liam is getting back to normal and definitely getting over Miley Cyrus this time. After sparking off dating rumours with Maddison Brown and kissing the actress in New York after a date, 'The Hunger Games' actor seems to be hitting it off with someone new. In pictures shared on Instagram, Liam Hemsworth was recently papped introducing Australian model Gabriella Brooks to his parents Craig and Leonie in Byron Bay, North-South Wales. While Liam introduced Gabriella to his parents, the 21-year-old model seemed to hit it off quite well with the actor's parents. Upon arrival, Liam's mother Leonie is spotted giving Gabriella and her son a big hug, welcoming them. Also Read:
Here's What Maddison Brown Has To Say On Her Rumoured Affair With Miley Cyrus' Ex-Husband, Liam Hemsworth
As Liam's latest appearance with Gabriella has sparked off dating rumours around the two, the duo enjoyed a family lunch and look like they are trying to get to know each other in the pictures.
In the Byron Bay meet of the Hemsworth family, Liam and Gabriella are snapped dressed in casuals, while parents Craig and Leonie are also spotted dressed in casuals. In the pictures, the group is spotted enjoying their lunch at the table and look lost in the discussion.
Image source: Instagram/ Liam Hemsworth, Miley Cyrus, Gabriella Brooks