Angelina Jolie Reveals Her Daughters With Brad Pitt, Zahara And Shiloh, Underwent Surgery In An Emotional Open Letter
On International Women's Day 2020, Angelina Jolie who shares her four kids with ex-husband Brad Pitt penned down a letter for her two daughters Zahara and Shiloh who have undergone surgeries. Her heart wrenching open letter was published on March 8 where she praised her daughters for their strength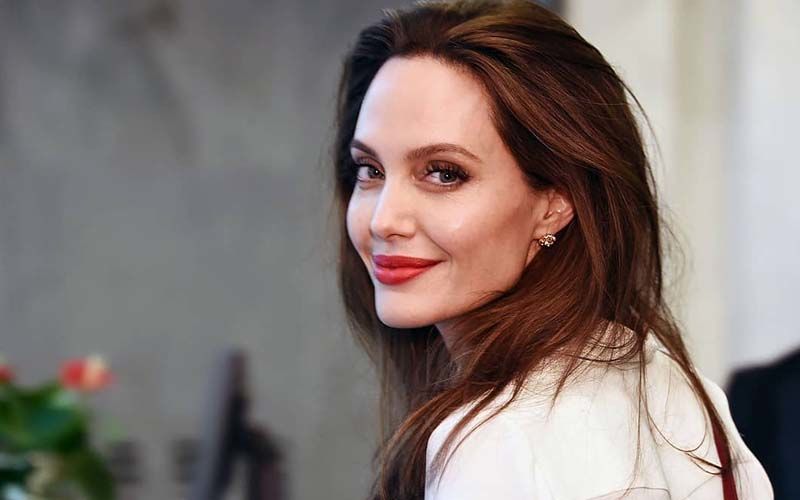 Angelina Jolie has been making headlines for her spilt with ex-husband Brad Pitt for a while now but here we are not to talk about their marital life. Angelina Jolie is a mother of 4 – Maddox, Pax, Zahara, Shiloh and twins Knox and Vivienne – and shares them with ex-husband Brad Pitt. The actress recently opened her heart about her daughters in an open letter and it is pretty heartwarming. On International Women's Day 2020, Jolie penned down a letter for her two daughters Zahara and Shiloh who have undergone a surgery.
Her open letter was published for Time on March 8 where she praised her daughter for their strength. She also revealed that her daughters are recovering from surgery. "I have spent the last two months in and out of surgeries with my eldest daughter, and days ago watched her younger sister go under the knife for a hip surgery. They know that I am writing this, because I respect their privacy and we discussed it together and they encouraged me to write," the Maleficent star wrote from the hospital.
"They understand that going through medical challenges and fighting to survive and heal is something to be proud of." The mother-of-six, who did not name which children underwent surgery, also discussed watching her daughters care for one another, and their bravery when they realised "only we can take the next step or breath through the pain," she wrote in her letter.
Jolie praised them how they have faced their fears with utmost bravery. "I also watched them face their fears with a resolute bravery," Jolie wrote. "We all know that moment when no one else can help us, and all we can do is close our eyes and breathe." Jolie concluded the letter reminding people to value and care for girls, and reminding girls that they are equal. "And know that the stronger they grow, the healthier they will be and the more they will give back to their family and community," she wrote. "And my message to girls is, fight on, little ladies. Your care for each other will be a large part of your way forward. Hold your nerve. Know your rights. And never let anyone tell you that you are not precious and special and, above all, equal."
Image source: noticiasemportugues