Are George Clooney And Amal Cooney Expecting Twins Once Again? Here's The Truth About This Absurd Theory
If you are wondering George Clooney and Amal Cooney are expecting again and you are already beaming with joy, sorry to burst your bubble but please do take a good stop here because the report published in various portals are absurdly false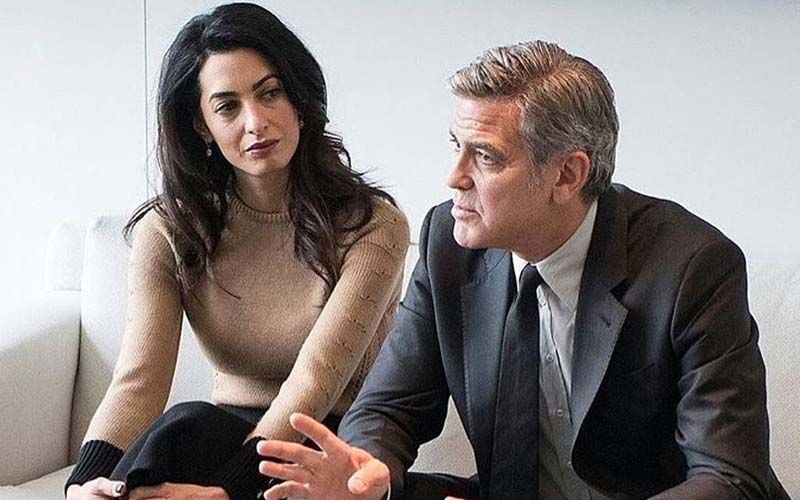 Amal Alamuddin and George Clooney are considered to be one of the hottest and most celebrated couples in Hollywood. The two had tied the knot in September of 2014 and together, they make what many would call a power couple in Hollywood. Even though they may be sixteen years apart, age is just a number when it comes to these two lovebirds, for as far as anyone can see. After taking the plunge, the duo welcomed twins in 2017 – Alexander Clooney and Ella Clooney. However, according to various portals, that were doing the rounds, it was stated that George Clooney and Amal Cooney are expecting again. But we are here to tell that nothing of those sorts are real.
Last year, one portal, Woman's Day proclaimed that George and Amal were expecting again. The outlet went on to report that George confirmed twins were on the way by holding up four fingers as he walked beside her on the event's red carpet. A supposed insider told the outlet, "George was subtly telling the world that he's about to have four kids on his hands," calling this reason very flimsy reasoning for the tabloid to claim. Despite this rumours, there were reports stating that both George and Amal have both stated in the press that neither is interested in adding to their happy family. After hearing various angles of the story, Gossip Cop wanted to be sure with this and checked with their sources.
Nevertheless, if you are already beaming with joy, sorry to burst your bubble because the report is absurdly false. The same portal came to the story was false. Interestingly, the false reporting was done a year ago and now a year later and lo and behold, the couple doesn't have another set of twins.
Image source: Instagram/ amalclooneyofficial1